"Integrating Treatment: Exploring the Links Between Trauma, Substance Use, and Other Co-Occurring Conditions"

Friday, September 21, 2018 from 9:00 AM to 4:30 PM (EDT)
Event Details
Riverside Trauma Center's 8th Annual Conference
"Integrating Treatment:
Exploring the Links Between Trauma, Substance Use,
and Other Co-Occurring Conditions"
Early Bird Registration Deadline 8/17/18
 
Conference Description:
Current increases in opioid overdoses and enhanced understanding of the neurophysiology of addictions have led to both the need and the capacity for more in-depth and complex understanding of substance use, addictions, and their treatment. This conference will examine the various ways in which trauma, addictions, and co-occurring disorders intersect. Our speakers and panelists will address how trauma often increases engagement in health-risk behaviors; how these behaviors and the ways in which society traditionally responds to them, may in turn cause increased toxic stress; and what can be done to address these complicated interactions.
Participants will be able to:
Describe aspects of a treatment model that addresses both trauma and substance use.

List ways in which experiences of trauma may lead to substance use as well as ways in which substance use may lead to trauma in the lives of users and their families and friends.

Describe trauma sensitive strategies that first responders may use when engaging people using substances.

Name three ways in which toxic stress impacts people's brains and bodies and thereby increases the likelihood of developing addictions.

Describe how topics in the "Finding Your Best Self" model relate to phase-based treatment for trauma and/or addiction.
Keynote Speaker:

"Finding a Path to Recovery from Trauma and Addiction"
This presentation will provide an overview of "Finding Your Best Self," a new recovery model for trauma and/or addiction. Much like the well-known model "Seeking Safety," this one too strives to increase hope through emphasis on ideals. Some of the components of this model focus on the language of trauma and addiction, social pain, and why trauma and addiction go together.

Lisa M. Najavits, PhD, is a professor of psychiatry at Boston University School of Medicine, adjunct professor at the University of Massachusetts Medical School, and a clinical research psychologist in the Veterans Affairs Healthcare System. Her major clinical and research interests are substance abuse, trauma, co-morbidity, community-based care, and outcome research. She is a book author and author of over 190 professional publications. She is a practicing clinical psychologist in Massachusetts.
She has served as president of the Society of Addiction Psychology of the American Psychological Association; is an advisory board member for numerous professional journals and organizations; and has received various awards including the 2009 Betty Ford Award of the Addiction Medical Education and Research Association.


Other Presentations:
"How a Trauma-Informed Criminal Justice System is Fighting Addiction"
The ever-growing opioid problem impacts every community in this nation. It's devastating to the lives of so many people; from the families of those addicted to the responders who try to save lives. No one is immune from the far-reaching effects of this public health crisis. In Vermont, police officers, mental health workers, healthcare professional, prosecutors, and addiction specialists are all working together to come up with innovative ways to address the issue. One way police officers are combating addiction is by gaining a greater understanding of the relationship between the repeated exposure to trauma, mental illness, and substance abuse. Training police officers to understand trauma will not only positively impact their ability to stay resilient, but provide perspective for grieving families and friends, and remove the stigma for those struggling with ad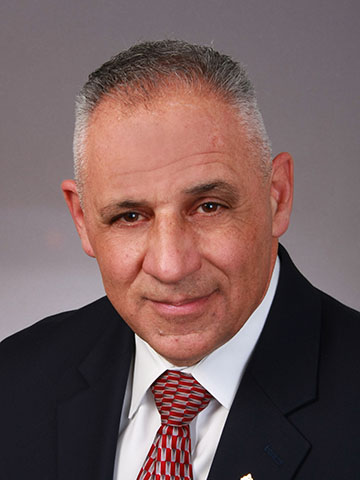 diction.
Sonny Provetto, MSW, LICSW, is a licensed therapist, an EMDR clinician, and a trauma consultant for police departments and emergency responders in northern Vermont. His experience as a police officer and as an emergency mental health clinician at 911 have guided his clinical practice with first responders for more than 17 years. He currently consults on issues of stress and trauma with 10 Vermont police departments, including the Vermont State Police, as well as the Vermont Department of Children and Families.

Sonny recently testified for the Vermont legislature as a subject matter expert on PTSD and influenced legislation making Vermont the first state to recognize PTSD as a compensable work-related injury for first responders. Because of the new law, Sonny has established practice guidelines for the new and necessary PTSD evaluations for first responders to help practitioners, responder agencies, and adjusters understand and assess claims accurately and provide guidance towards a swift return to work, if possible.


"This is Your Brain on Adversity"
Using case examples and historical representations of substance use, this presentation will explore how and why substance use and toxic stress intersect on both neurophysiological and sociocultural levels, specifically highlighting how the likelihood of substance use and addiction make sense / are understandable in the context of toxic stress.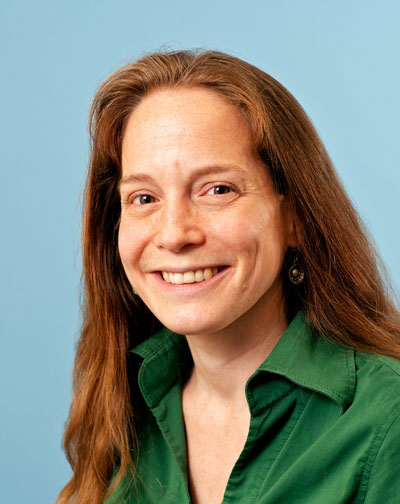 Joanna Bridger, LICSW, is the Clinical Services Director at Riverside Trauma Center. She has worked with youth, families, adults, and communities that have experienced trauma in a wide range of settings in the U.S. and abroad for more than 20 years. She is responsible for responding to community disasters and providing trainings for the community on trauma, resilience, trauma-informed care, and suicide prevention and postvention. Joanna has an MSW from the University of Michigan with a concentration in Health and a Certificate in Traumatic Stress Studies from the Trauma Center at JRI. She has training in a range of trauma and loss specific therapeutic modalities.


Sarah Gaer, MA, is a Suicide Prevention Specialist at Riverside Trauma Center.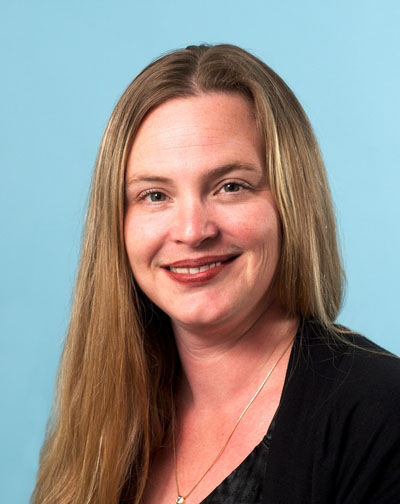 She has 20 years of clinical experience with adolescents, adults, and elderly clients as well as with substance abuse, developmental disorders, major mental illness, and Traumatic Brain Injury. At Riverside Trauma Center, Sarah's work focuses on providing suicide prevention training (Question, Persuade, and Refer) to working aged men and first responders, and responding to community disasters as part of the trauma team. She is a co-chair of the Pioneer Valley Coalition for Suicide Prevention. Sarah has experience in a variety of highly effective therapies, is a Master's level clinician and graduate of Antioch New England University.


Panel Presentation:
There will be a panel presentation of people impacted by trauma, substance use disorders, and suicide who are working to change the ways in which those conditions interact. Panel members (more to be named shortly):
Paul Lavallee, Investor / Board Member of Herren Wellness, a residential substance use, behavioral health, and wellness organization in Seekonk, MA. Paul has been realizing the benefits of long-term recovery since 2005, the most important of which are the gifts of quality time with his family and living a healthy lifestyle.
Nicole LeBlanc, MSW, LICSW, a Trauma Integration Specialist for the Institute for Health and Recovery in Cambridge, MA, assists agencies by providing a wide range of consultation and trainings by incorporating trauma integration approaches to policy and staff development.
Ryan Morgan is the principal/director of Independence Academy, one of five Recovery High Schools in MA working with students struggling with substance use, addiction, and dependence.
Marian T. Ryan, Middlesex County District Attorney, will talk about Project CARE which has a mission to stop intergenerational trauma caused by opioid overdoses.

Cost: Register by 8/17/18 to pay the discount rate of $130 per person or $118 per person for groups of 4 or more. The regular registration cost (deadline is 9/7/18) is $142 per person or $130 per person for groups of 4 or more. $75 per person for Riverside Community Care employees.

Continuing Education: Applications for 5.5 hours of continuing education credits will be submitted for Social Workers, LMHCs, LMFTs, and Nurses. This training is targeted towards advanced, intermediate, and beginner practitioners. Please contact Jenny Huynh (jhuynh@riversidecc.org) for the status of the CE accreditation. This training is approved for 5.5 hours of continuing education for Psychologists. Riverside Community Care is approved by the American Psychological Association to sponsor continuing education for Psychologists. Riverside Community Care maintains responsibility for this program and its content.

Registration: Pre-registration is required. Complete the registration online here and pay by credit card. Or you can pay by check or credit card by contacting Jenny Huynh at 781-433-0672, ext. 5738 or jhuynh@riversidecc.org, and then completing a hard copy of the registration form which is available online. Please make the check payable to "Riverside Community Care" and send it to: Jenny Huynh, Riverside Trauma Center, 255 Highland Ave., Needham, MA 02494. To request any accommodations, please contact jhuynh@riversidecc.org.

Refund Policy: Refund requests received by 8/17/18 will receive a full refund. Refund requests received by 8/31/18 will get a 50% refund. Refunds are not available after 8/31/18. Please use the Request Refund feature on Eventbrite.

Lodging/Accomodations: The Verve, Crowne Plaza Natick can be contacted at (508) 653-8800.


Agenda
8:15 – 9:00 am            Registration
9:00 – 9:15 am            Welcome & Introductions
9:15 – 10:45 am          Morning Keynote:  Lisa Najavits, PhD

10:45 – 11:00 am        Break
11:00 am – 12:15 pm  Sonny Provetto, MSW, LICSW

12:15 – 1:15 pm          Lunch
1:15 – 2:30 pm            Panel
2:30 – 2:45 pm            Break

2:45 – 4:00 pm            Riverside Trauma Center Presentation: Joanna Bridger, LICSW and Sarah Gaer, MA

4:00 – 4:30 pm            Discussion, Closing Remarks, Evaluations/CEU

4:30 pm                       Adjourn
There is no commercial support or conflict of interest known for programs or instructors listed in this training announcement.
Contact: jhuynh@riversidecc.org
Have questions about "Integrating Treatment: Exploring the Links Between Trauma, Substance Use, and Other Co-Occurring Conditions"?
Contact Riverside Trauma Center
When & Where

The Verve, Crowne Plaza
1360 Worcester Street (Rte. 9)
Natick, MA 01760


Friday, September 21, 2018 from 9:00 AM to 4:30 PM (EDT)
Add to my calendar
Organizer
Riverside Trauma Center, a service of Riverside Community Care, promotes resilience and recovery for individuals and communities who are impacted by potentially traumatic events by providing training, community outreach, consultation, and counseling. Traumatic events include natural disasters, serious accidents, suicides, homicides, and terrorism. We also educate communities and organizations about suicide prevention, psychological trauma, creating trauma-sensitive organizations and communities, and the emotional needs of veterans. www.riversidetraumacenter.org