Integrating the Principles of Patient-Centered Care

Thursday, May 7, 2015 from 6:00 PM to 8:30 PM (EDT)
Event Details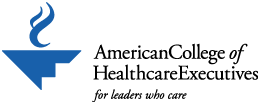 Patient-Centered Care (PCC) has emerged as a way for healthcare organizations to achieve better quality and lower costs. This approach considers the patients' cultural traditions, their personal preferences and values, their family situations, and their lifestyles. It makes the patient and their loved ones an integral part of the care team who collaborate with healthcare professionals in making clinical decisions and ensure that transitions between providers, departments and health care settings are respectful, coordinated and efficient.
When care is patient centered, unneeded and unwanted services can be reduced. A truly patient-centered health care system may provide higher quality healthcare, improve patient experience and increase efficiency.
AGENDA: 
6:00 PM - 7:00 PM     Registration and Networking
7:00 PM - 8:30 PM     Panel Discussion and Q&A
MODERATOR: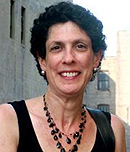 Denise C. Tahara, M.B.A., M.Phil, Ph.D.
Acting Chair, Department of Health Policy and Management
Director, MPH Studies 
Associate Professor of Public Health Practice
Before joining NYMC full time, Dr. Tahara was an independent consultant working to improve the quality, efficiency and effectiveness of service delivery systems. Projects include improving billing and collections for a nursing home system, including correcting and resubmitting denied Medicare and Medicaid claims, reducing bad debt expense. Working with performance improvement teams at a home healthcare agency, she streamlined the reporting and analysis of quality indicators and implemented new methods to improve patient safety. At a large auto insurance company, she worked with a team to streamline the claims process, utilizing scanned/imaged documents, reducing paper flow and also updating client data records. Dr. Tahara has also worked with area hospitals to develop business plans to expand their programs and the corresponding metrics to measure the performance. This has resulted in the approval of a new residency program with NYMC and creation of new specialty programs at the hospitals.

Performance improvement through system transformation continues to be her primary area of research. Other areas of research include improving birth outcomes and maternal health through preconception healthcare, team-based approaches to chronic diseases management, educating the public about healthy lifestyle choices and increasing sustainability practices in healthcare. Dr. Tahara received her BS from Cornell University, her MBA and PhD from New York University and her CPA from New York State. While at NYU Dr. Tahara studied operations management and quality improvement with Dr. Deming.
PANELISTS: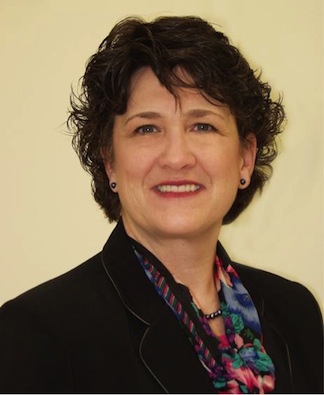 Lauren W. Johnston, RN, MPA, NEA-BC, FACHE
Assistant Vice President Office of Patient Centered Care
Corporate Chief Nurse Executive
New York City Health and Hospitals Corporation

Lauren Johnston is the Senior Assistant Vice President of the Office of Patient Centered Care & Corporate Chief Nurse Executive of the New York City Health and Hospitals Corporation, the largest municipal health system in United States.   NYCHHC has 11 acute care facilities, 5 Skilled Nursing Facilities and 6 Diagnostic & Treatment Centers serving more than a million New Yorkers every year.

Prior to joining HHC, Lauren served as the Senior Vice President for Patient Care Services at Westchester Medical Center. This followed nearly 25 years in multiple clinical and administrative leadership roles at that tertiary center in Valhalla, New York. Lauren joined HHC in 2007 as the CNO at Lincoln Medical and Mental Health Center, and was subsequently named the Chief Operating Officer at Lincoln. In 2010 she became the Corporate Chief Nurse Executive.

In her current role, Lauren is driving change, fostering competence and confidence and instilling a culture of Patient Centered Care. In addition to establishing and insuring the strategic vision and goals for nursing, Lauren leads Care Management including Health Homes, patient, employee and physician satisfaction surveys and improvement processes, Healthcare Associated Infection Prevention, continuing education of staff and providers and clinical improvement initiatives - always prioritizing the patient and family experience.
Lauren earned her Bachelor's degree in Nursing and Master's in Public Administration from Pace University in New York.   She holds multiple certifications, is an advisor to AWOHNN, a mentor in the American College of Healthcare Executives, a member of the medical executive committee of the NY Organ Donor Network and a membeof the American College of Healthcare Executives and the American Organization of Nurse Executives.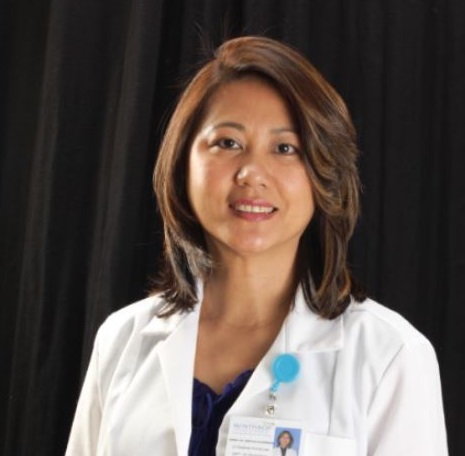 Maria Lyn Quintos-Alagheband, MD
Physician Quality Officer - The Children's Medical Center at Winthrop-University Hospital
Chair - NYS Children's Hospitals' Solutions for Patient Safety (CHSPS)  
Dr. Lyn Quintos-Alagheband joined Winthrop as the Associate Director of Pediatric Critical Care in 2001 after completing fellowship training at The Children's Hospital of Los Angeles. She pursued Clinical Quality Fellowship training which aims to prepare the next generation of quality leaders in the greater New York region and beyond. With a focus on bridging evidence to clinical excellence through quality improvement, she hopes to define her role as the Quality Officer for the Children's Medical Center.  
Amongst her passions is improving outcomes for children with severe sepsis. In this capacity Dr. Quintos serves on the Pediatric Advisory Board for the Greater New York Hospital Association Stop Sepsis Collaborative and the Department of Health Sepsis Taskforce. Dr. Quintos leads Winthrop's multidisciplinary team participating in the Children's Hospitals' Solutions for Patient Safety national network. She is instrumental in redefining organization-wide processes for the reduction of hospital-acquired conditions, leading multiple multi-disciplinary teams and in establishing a Patient and Family Advisory Council. Currently she is actively engaged in the process of restructuring the Children's Medical Center's transformation to a culture of high reliability.
Her recent focus includes the total integration of the Children's Medical Center's inpatient and outpatient Quality infrastructure. Dr. Quintos is the physician co-lead for the NYS DOH Hospital Medical Home Demonstration Project and was instrumental in helping achieve PCMH level 3 designation in the pediatric outpatient site as well as the team's excellent outcome-driven performance. With this background she was appointed physician lead for Winthrop's organization-wide internal team for the NYS DOH Delivery System Reform Incentive Payment (DSRIP) Program, and will actively take part in strategic planning for systems transformation for our institution and community.
As an awarded Distinguished Teacher, she strives for opportunities to teach, treat and improve the care of Winthrop's Pediatric patients. She was instrumental in starting a patient safety curriculum for pediatrics and has devoted time to mentoring house staff in various quality improvement initiatives. Dr. Quintos strongly supports the development of the House Staff and Medical Student Quality Council at Winthrop and serves as the chair of the Faculty QI Advisory Group.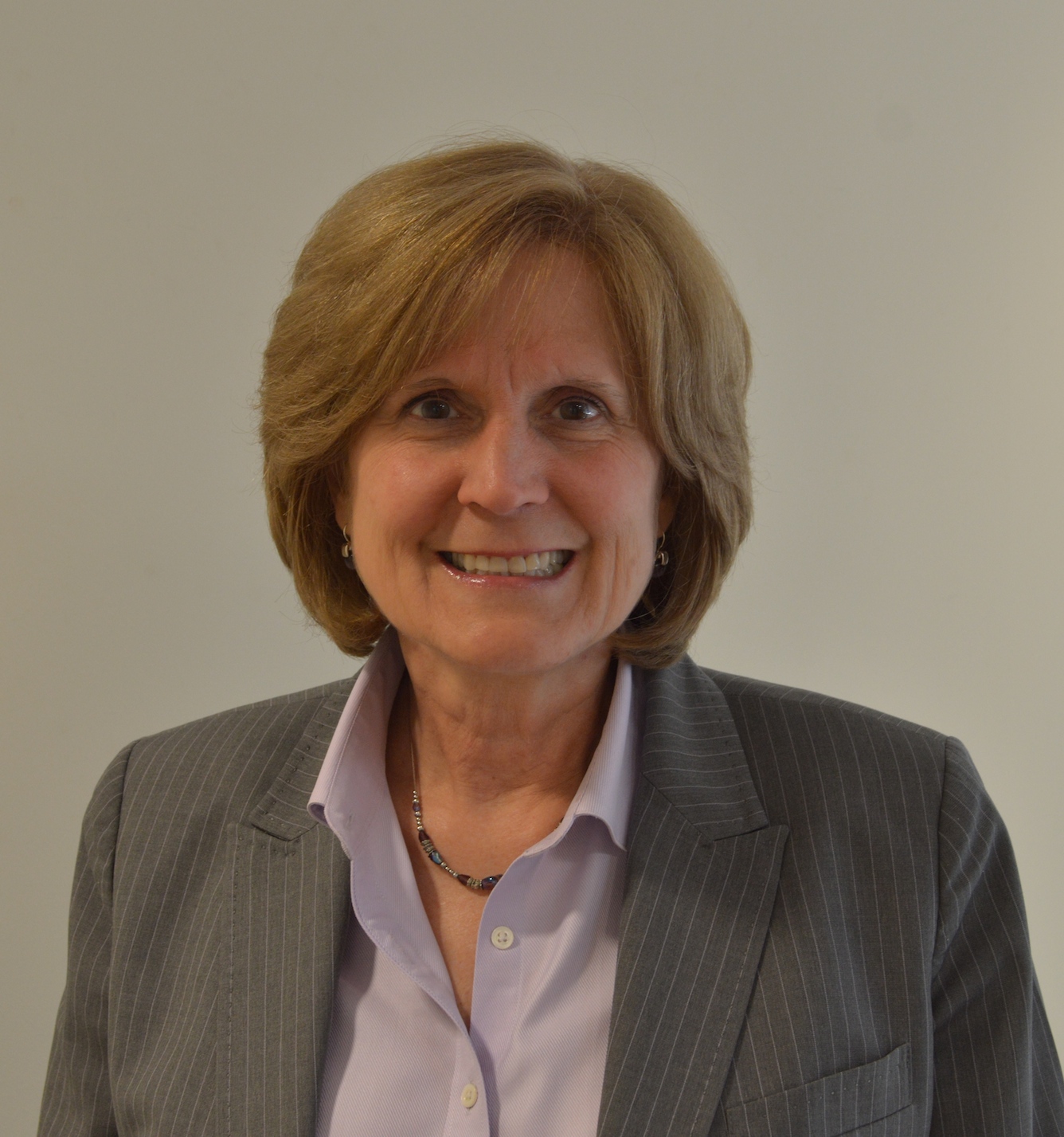 Deborah Neuendorf, RN MN
Vice President, Administration
New York-Presbyterian/Hudson Valley Hospital
Deborah Neuendorf is the Vice President of Administration at New York-Presbyterian/Hudson Valley Hospital, where she has been a member of the Administrative Team for the past 20 years. Before being promoted to her current position, Ms. Neuendorf served as Director of Quality Management. Prior to joining New York-Presbyterian/Hudson Valley Hospital, Ms. Neuendorf had an additional 12 years of experience in Quality Management and Clinical Care in a tertiary care hospital.
Ms. Neuendorf has a Master's Degree in Nursing from Emory University and has extensive experience in Organizational Improvement and Quality Management. During her tenure, NYP/HVH has been successful at improving patient satisfaction scores from single digits to above the 90th percentile in all four service lines measured (Inpatient, Outpatient, Ambulatory Surgery and Emergency Department). She has been instrumental in the hospital's achievement in this area. New York-Presbyterian/Hudson
Valley Hospital has been recognized by Press Ganey Inc. and has twice received the organization's "Success Story Award" as well as its "Guardian of Excellence" award for both patient satisfaction and quality clinical scores above the 95th percentile. In 2014, the hospital was also named a Top Performer by the Joint Commission and received an "A" Grade for patient safety from the Leap Frog organization.
 **Due to limited seating for this event, please register early to reserve your spot.**
Photo/Video Disclaimer Policy: By registering for this event, you agree to allow HLNY to use any photograph/video taken at the event, without the expressed written permission of those included within the photograph/video. HLNY may use the photograph/video in publications or other media material produced, used or contracted by HLNY including but not limited to: brochures, invitations, books, magazines, websites, etc. 

Any person desiring not to have their photo taken or distributed must contact us of his/her intentions. HLNY may decide to remove the photo or conceal the identification of the individual in question.
 _________________________________________________________
This and all our programs and events are made possible by the generosity of our 2014-2015 HLNY Corporate Sponsors who are ardent supporters of the healthcare executive profession.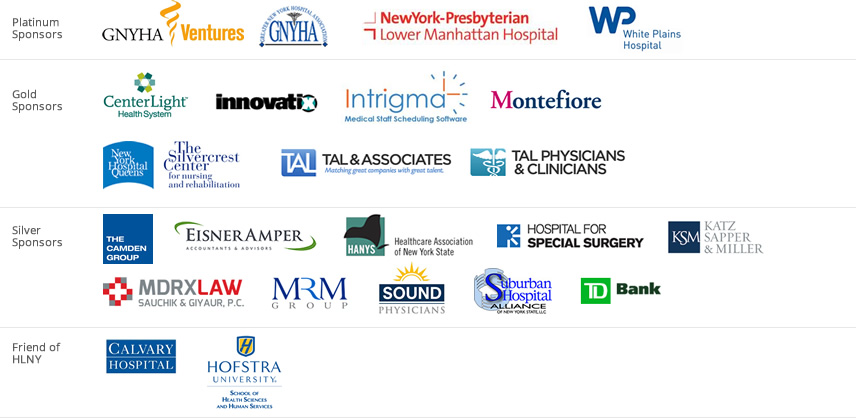 When & Where

New York Medical College
19 Skyline Drive
Hawthorne , NY 10532


Thursday, May 7, 2015 from 6:00 PM to 8:30 PM (EDT)
Add to my calendar
Organizer
Healthcare Leaders of New York
HLNY represents professionals who manage the business affairs of healthcare organizations throughout the New York Metropolitan area. No other professional association is more essential for meeting the career needs and interests of healthcare executives in New York State. The 1500+ members come together for networking and events, career advancement, professional enrichment, and continuing education. Our Leadership Team strives to make HLNY the pre-eminient organization for Healthcare Business Professionals in the Greater New York Area.
The HLNY Mission is to advance healthcare leadership and management excellence through professional enrichment and continuing education of our members. We support high ethical standards and conduct, and promote the mission of the American College of Healthcare Executives.
Through HLNY, ACHE members have access to local professional development and networking events, mentoring, and career services which include a jobs data bank and resume support.
Integrating the Principles of Patient-Centered Care