Integrating Music and Movement with Literacy
Description
Integrating Music and Movement with Literacy, K-6th grade
Presenter: Jennifer Purdy
Discover how students in grades K-2 and 3-6 can use music and movement to increase listening, decoding, fluency and other reading language arts skills such as comprehension. In this workshop participants will use poems, stories and activities relating to seasons and events throughout the year. Come experience language using fun, engaging and musical approaches.
K-6 Classroom teachers, arts specialists, and pre-service teachers welcome!
USBE relicensure hours available for licensed educators & university students welcome!
When: Monday, February 11th, 4:30-6:30 PM
Light Snacks and Sign-in 4:15-4:30
Where: The Auditorium at Edith Bowen Lab School, 6700 Old Main Hill, Logan, UT 84321
Bio: Jen Purdy works for BYU and Westminster College as a Professional Development Partner in the Beverley Taylor Sorenson Arts Learning Program. In 2018 she was awarded Elementary Music Educator of the Year by the Utah Music Educators Association, and in 2014 she was named Salt Lake School District's Outstanding Arts Educator of the Year. She specializes in arts curriculum development and integration with classroom subjects. She has instructed pre-service elementary teachers at Westminster, University of Utah, Brigham Young University, and Utah State University. Jen currently teaches a class as part of the Arts Engage series at Utah Valley University and is an instructor for the graduate-level Arts Integration Endorsement class at BYU. She teaches workshops around the state on how to utilize the arts in elementary school classrooms.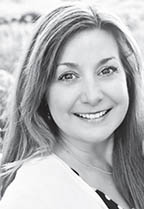 You can park in one of two locations, the Black Lot or the Big Blue Parking Terrace. Parking permits will be sent via Eventbrite prior to the workshop for the Black Parking Lot. Parking Validations will be provided after the workshop for the Big Blue Parking Terrance. Entrances to Edith Bowen are marked by the small arrows.