Description
Integrating Mindfulness into Mental Health Care: A Practical Approach for Clinicians by Dr. Tracey Sondik
This program has been approved for 5 Continuing Education Credit (CEC) Hours by NASW/CT and are accepted in CT, MA, and RI.
Hurry! $99 for first 50 registrants. $125 thereafter. All trainings include a continental breakfast and sandwich lunch. Please contact us if you have dietary restrictions.
Synopsis: This experiential workshop is designed for mental health clinicians and counselors who want to learn how to use the powerful tools of mindfulness in their clinical work with their clients and in their own daily life. Participants will learn about the art and science of mindfulness including the most up to date research around mindfulness and mental health. In addition, there will be a strong emphasis on practicing mindfulness including awareness of breathing, body scan, walking meditation, eating meditation, gentle yoga, and loving-kindness meditation so that clinicians learn how to use these techniques both for their own practice and with their clients. Clinicians will begin to develop their own ability to experience greater calmness, reduce stress and caregiver burnout to be able to remain fully present for their clients.
Educational Objectives:
Objective One: Define mindfulness and mindfulness meditation.
Objective Two: Learn about the foundations of Mindfulness, Mindfulness-Based Interventions (MBI's), and Mindfulness-Based Stress Reduction (MBSR) and the research behind these powerful techniques.
Objective Three: Develop tools to create a personal practice with mindfulness meditation, walking, mindful yoga, and guidance for enhancing awareness in everyday life.
Objective Four: Utilize mindfulness techniques in working with clients in mental health care settings.
Objective Five: Understand how a personal mindfulness practice can reduce caregiver burnout.
Schedule (Note: Per law, no CECs will be given to those who arrive after 9:30am or leave early):
8:30-9:00 Registration and Continental Breakfast
9:00-9:15 Introduction and Housekeeping
9:15-10:45 Course Material
10:30-10:45 Break
10:45-12:00 Course Material
12:00-1:00 Lunch
1:00-2:30 Course Material
2:30-2:45 Break
2:45-3:15 Course Material
3:15-3:30 Summary, Evaluations, Q&A
About the Trainer: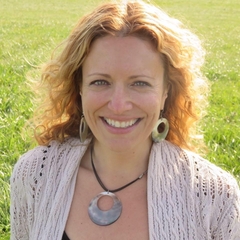 Tracey Sondik is a licensed clinical psychologist, working as the director of the behavioral intervention service for the Department of Mental Health and Addiction Serves at Connecticut Valley Hospital. She is also an advanced yoga teacher, certified yoga therapist, and certified MBSR instructor. Tracey loves teaching therapeutic yoga for groups and individuals. Tracey leads nationally recognized mindfulness programs and retreats, and Yoga Teacher Training Immersions for yoga teachers, yoga therapists, and mental health professionals. Tracey has a strong background in brain /behavior, working as a neuropsychologist with an expertise in neuropsychological assessment, trauma-informed therapies, and integrative medicine. She has spent most of her professional career working in inpatient and outpatient behavioral health settings with clients that have a wide-range of brain-based disorders including traumatic brain injury, stroke, neurocognitive disorders, depression, bipolar disorder, anxiety disorders, PTSD, and schizophrenia. She has authored several publications, book chapters around holistic behavioral treatment for different mental health conditions, yoga for addiction, and is currently writing a book on yin yoga and mental health that is set to be published in 2020. She created and co-chairs the State of Connecticut State-Wide Integrative Medicine Collaborative dedicated to the use of holistic treatments for behavioral services throughout the state of Connecticut. Tracey is an Assistant Clinical Professor at Yale University Department of Psychiatry, and adjunct faculty member at University of Hartford Graduate School of Professional Psychology in Hartford, CT and Maryland University of Integrative Health Master's of Science Yoga Therapy program in Laurel, Maryland.