Description
Businesses and leaders are more effective when they adopt a mindset that equally values feminine and masculine forms of influence and power.
In this series of conversations, we will explore the perception of female and male leadership traits, including how to establish more balance and integration in the workplace.
We will hear the journey of two entrepreneurs - Rinat Sherzer and Laurence Anthony will share their experiences in creating a culture that achieves this balance and inclusion. We will open the discussion to all attendees looking at this new wave of leadership and how it can be applied to enhance your business performance.
Join the conversation and enjoy lunch with us on Thursday December 8 from 12:30-1:30pm.


---
Meet our speakers: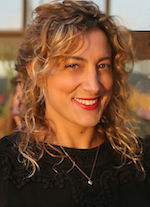 Rinat Sherzer is a passionate multidisciplinary entrepreneur. A strategic product marketing visionary, building ventures at the intersection of tech, design & social good. She led and globally launched award-winning products and is behind the flag product of one of Israel's most successful exits to time. She founded three ventures aligned with her vision: ' It Makes Sense ', ' Of Course ' and ' navlab '. Holds a Bachelor in Biotechnology Engineering from Ben-Gurion University, Israel and a MFA - Design for Social Innovation from the School of Visual Arts, NYC. Rinat lectures in conferences and universities around the world on social impact and women's empowerment. She's a world traveler and people lover, fueled by experiences and inspired by everything.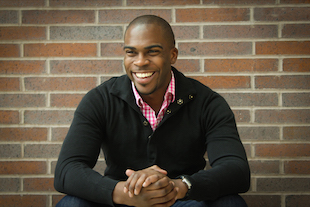 Laurence Anthony is an award winning writer, sales executive, entertainer and producer with an outstanding track record of innovation and international success.
Laurence currently serves as the coastal Account Executive at MarketBridge working toward consulting with various brands to ensure continued growth.
In his entertainment and production career Laurence has hosted a prominent radio show, been published for two successful writing projects, trained and flourished in broadcasting and journalism and somehow found time to star a Hollywood blockbuster and #1 feature film, "SAW 3D" while guest starring on the hit TV show, "30 Rock" with Tina Fey and Alec Baldwin.
In retail, sales and marketing Laurence began his career running his own production company, HotSeat, working with renowned luxury & communication brands and continued as the Marketing Director and General Manager of Esquire award-winning Best New Restaurant in the Country, The Cecil and Minton's. His career as a real estate broker has contributed to Laurence's uncanny skill of being able to adapt to any room and connect with various personalities to find a way to cater to their goals and needs.