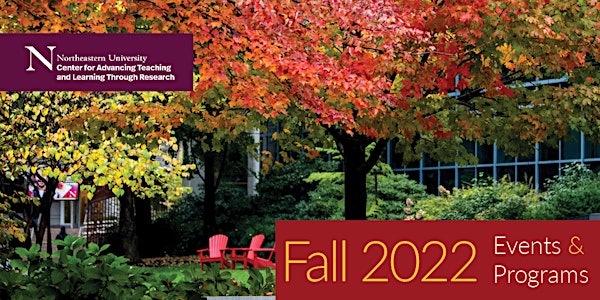 Integrating Equity and Inclusion In Your Discipline, Part 2
Explore activities that integrate equity and inclusion across disciplines and create an integrated lesson for your discipline.
About this event
What inequity, racism, or bias issues are professionals grappling with in your field? How can we raise students' awareness of these issues in activities and assignments? In this two-part workshop series, we will explore these issues in your discipline and create lessons that are closely integrated with your course subject matter. In Part 1, we will share examples of how others have engaged their students through this integration. In Part 2, we will focus on guiding your own activity design to apply these lessons to your own context.
For Future Faculty Program participants, this session fulfills the "Diversity and Inclusive Teaching" requirement.
This session is only open to Northeastern University educators. Please use your Northeastern email when registering.
Accommodations
CATLR is committed to providing universal access to all of our events. For accommodations (e.g., sign language interpreters, alternative formats), please contact CATLR (catlr@northeastern.edu; +1-617-373-3157) as soon as possible. Advance notice is necessary to arrange for some accessibility needs.