Integrating Acceptance and Commitment Therapy and Seeking Safety
Description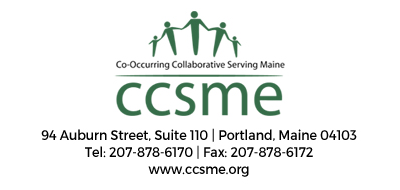 People with PTSD and addiction get "hijacked" by their minds. They experience internal or external triggers, become overwhelmed, and return to substance use to cope. This often leads to a demoralizing cycle of experiential pain and efforts to avoid the pain. The repetitive avoidance strategies, while providing short-term relief, only increase the suffering in the long run as people become less and less effective in living.
When it was published in 2002, Seeking Safety was a revolutionary approach and is now an established evidenced based practice model. It was developed by Lisa Najavits to help people make it past these "hijacked" moments and stay on course toward their goals and values. She blended wisdom from the recovery community, cognitive psychology and trauma sensitivity into 24 educational modules.
This educational approach uses discussion to inspire and motivate people to change their behaviors while learning how to experience their unwanted thoughts and feelings. But it can be challenging to demonstrate these recovery processes to clients in ways that will stay with them between sessions. People don't always learn in a structured and linear process. So how can a clinician deepen the learning for clients in sessions so they can practice the skills and wisdom between sessions? How do you decide when to use didactic or experiential interventions? What are the psychological processes that are happening as people are recovering from PTSD and addiction?
Acceptance and Commitment Therapy (ACT) is the "third" wave of cognitive behavioral therapy. It is a trans-diagnostic approach to help people learn the skills to experience triggers and act more effectively in the moment, despite what their "mind" is telling them to do. ACT focuses on strengthening 6 basic processes of psychological flexibility such as getting present, unhooking from painful thoughts, acceptance of painful experiences, holding a gentler story of the self, identifying values, and taking actions in alignment with those values. ACT is not something the clients learn — rather it is an approach that the clinician takes toward delivery of the Seeking Safety modules. It enhances learning by targeting awareness of mental processes through experiential activities during the session. By learning how to identify and support these 6 processes, clinicians deepen their practice while maintaining fidelity to the Seeking Safety model.
This one-day training is designed for clinicians who are already trained in either Seeking Safety or ACT or both. There will be specific crosswalk of ACT principles to several Seeking Safety modules. Clinicians should bring a Seeking Safety manual to the training and expect to participate in experiential activities throughout the day.

The manual, Seeking Safety, A Treatment Manual for PTSD and Substance Abuse, by Lisa M. Najavits can be purchased on Amazon.


---

ABOUT THE PRESENTER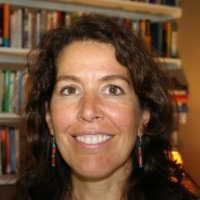 Teresa Valliere, LCSW, LADC, CCS is an individual therapist, group facilitator, clinical supervisor and trainer with 19 years of experience in a variety of settings.
---

6 Contact Hours Available
Click here for details. Certificates will be emailed to participants who attend the entire program. No partial credit will be given.


---

Check-in will begin at 8:00 a.m.

Lunch will be on your own.


---
---