Technology Innovation for the Insurance Industry
About this Event
This virtual event will bring together technology professionals in the insurance industry who share a passion for innovation and technology in the evolving field of InsurTech.
The InsurTech Summit will give attendees the chance to collaborate, learn, and network with their peers. This will be a laid back fun environment to bring your ideas, questions, and expertise to help solve InsurTech problems.
What is the InsurTech Summit 2021?
There is significant pressure on insurers to pivot, invest, and develop new competencies to stay connected with the next generation of consumers in this evolving digital age. This will be a focused conversation on how to embrace innovation, digital technologies, and learn different ways to succeed in the InsurTech industry in 2021.
Come learn from top insurance leaders during this interactive virtual event. With increased remote work and isolation it is more important than ever to stay on-top of digital innovation, share ideas, and meet like minded people. It is an opportunity for technology professionals to connect and collaborate.
Who should attend?
The InsurTech Summit is meant to serve anyone who is interested in learning more about current technology strategies, innovations, and trends in the insurance industry. You don't necessarily need to work in the insurance industry to attend - all technology professionals eager to learn from each other are welcome and encouraged to attend.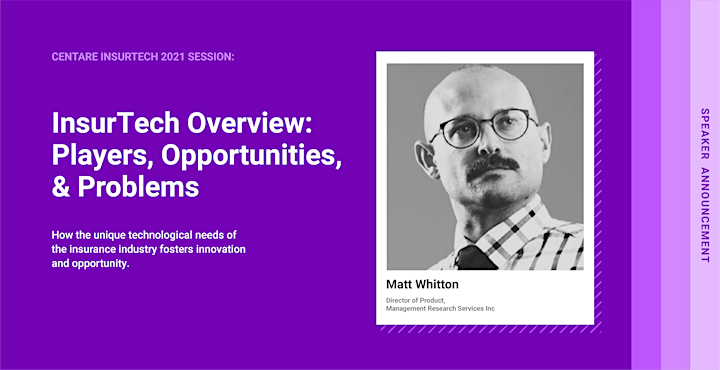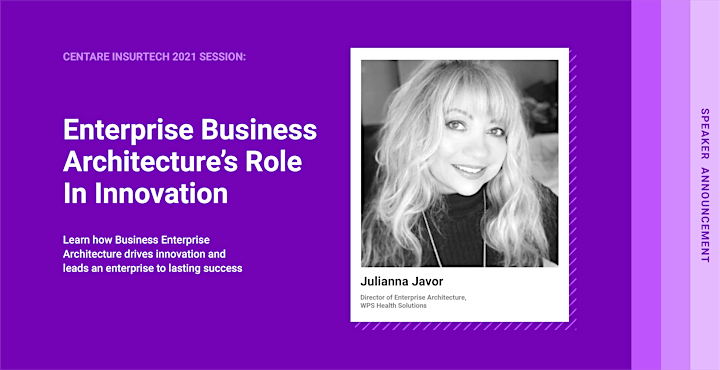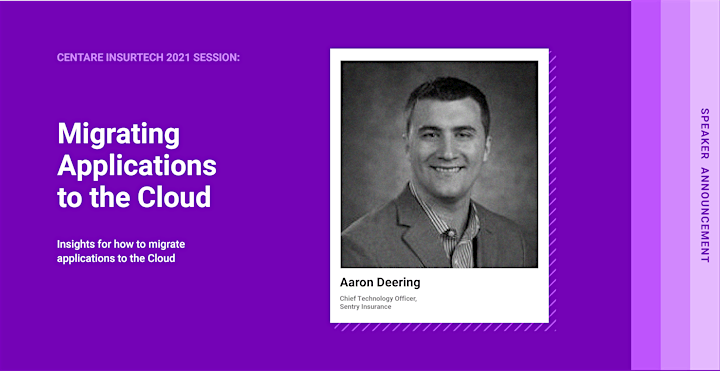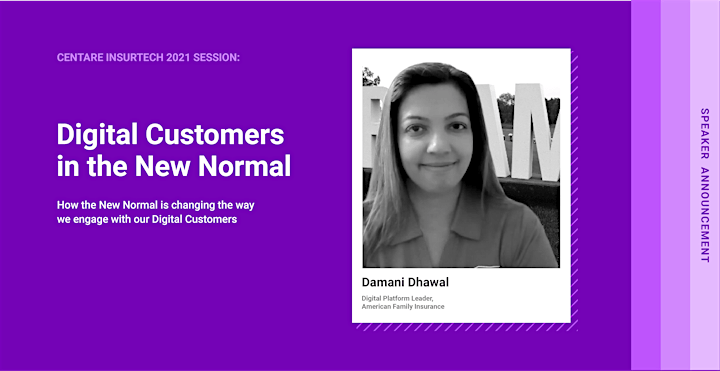 Schedule
9:00 am
Welcome
9:15 am
Insurance Technology Overview + Players & Changes
Matt Whitton, Director of Product @ MRS
10:00 am
Break
10:15 am
Business/Enterprise Architectures Role In Innovation
Julianna Javor, Director of Enterprise Architecture @ WPS
11:00 am
Break
11:15 am
Migrating Applications to the Cloud
Aaron Deering, CTO of Sentry Insurance
12:00 pm
Lunch Break
12:30 pm
Digital Customers in New Normal
Damini Dhawal, Digital Platform Leader @ AmFam
1:15 pm
Break
1:30 pm
Are You the Best Leader You Can Be?
Amy Jo Esser, Director of Quality Assurance
2:15 pm
Break
2:30 pm
DevOps Panel Discussion: "Overcoming Barriers to DevOps & Cloud Implementation
Panelists Include: Dustin Ewers, DevOps Architect @ Centare
Tobin Jansenberger - Manager, Data Science and Analytics @ AmFam
3:15 pm
Wrap-up & Questions