InsurTech Rapids 2022
InsurTech Rapids is a two day event designed to bring together a small, diverse group of InsurTech investors and startup founders.
Refund Policy
Refunds up to 7 days before event
About this event
The InsurTech sector continues to thrive, creating opportunities for investors and entrepreneurs to capitalize on one of the world's largest industries. Success begins by combining the right knowledge with the right talent.
Following on the success from the first ever InsurTech Investor and Founder Forum in 2022, this two day event will bring an exclusive and diverse group of InsurTech investors and startup founders to discuss various topics critical to successful startup growth while establishing connections between resources and opportunities.
This event has limited capacity.
Attending Investors
Allstate Ventures
American Family Ventures
Ambrosia Ventures
Blue 9 Capital
New Mexico Angels
City Different Investments
Sun Mountain Capital
Ingenuity Venture Fund
Dangerous Ventures
Munich Re Ventures
QBE Ventures
InsurTech Fund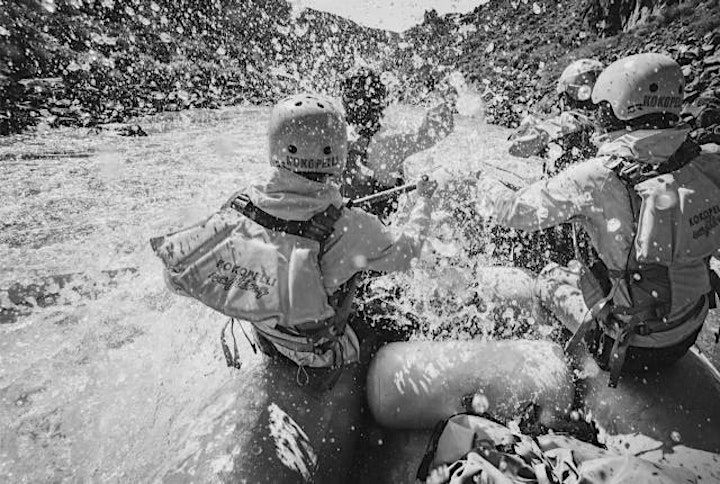 Agenda: July 21 - 22
On Day 1, attendees will spend the day taking in thought leadership presentations and engaging discussions designed to expand their horizons and challenge their thinking. Some of the sessions will be delivered to a mixed group, while other sessions will divide founders and investors.
At the peak of the evening, attendees will convene for dinner and socializing.
Day 1 - Content Day
1:00 PM Opening and Introductions
1:10 PM Founder & Investor Elevator Pitches (David Gritz & Stacey Brown)
1:50 PM Building an Independent Board - Founders and Investors will breakout to discuss (Russ Findley, HIG Capital)
2:30 PM Break and Networking
2:50 PM Table Top Discussions - Founders and Investors will breakout to discuss
3:30 PM Forecasting for high growth companies - Founders and Investors will breakout to discuss (Garrett Branisel, Oppenheimer)
4:15 PM Founder and Investor War Stories (Olek Shestakov, Glenflow and Dan Wypler, QBE Ventures)
4:40 PM NM Venture & Startup Ecosystem
- Drew Tulchin, NM Angels
- Joel Van Essen, City Different
- Dan Brooks, Sun Mountain Capital
- TJ Cook, Ingenuity Venture Fund
- Ward Hendon, Dangerous Ventures
4:45 PM Wrap up and Dinner
Day 2 - Activity + Networking
Day 2 will be spent on the Rio Grande. Attendees will break up into groups, further strengthening bonds as they are forced to work together in teams on one of the more premiere whitewater rafting experiences on the Rio Grande.
8:15 AM Pick by Charter Bus
9:30 AM Meet Point at Rio Grande Gorge Visitor Center (GPS)
9:30 AM Intro to Water Rafting + Safety Training
10:00 AM Water Rafting (Class I & Class II Rapids)
12:00 PM Lunch and Peer Networking
1:00 PM Water Rafting (Class II & Class III Rapids)
3:00 PM Return to Bus
3:30 PM Drive back to Hotel
4:30 PM Wrap up and Closing Remarks
Options exist and the Rafting site for different levels of intensity and duration Half Day (early flight), Full Day, or non-Rafters (hiking option). No prior whitewater experience is necessary.
(Subject to change)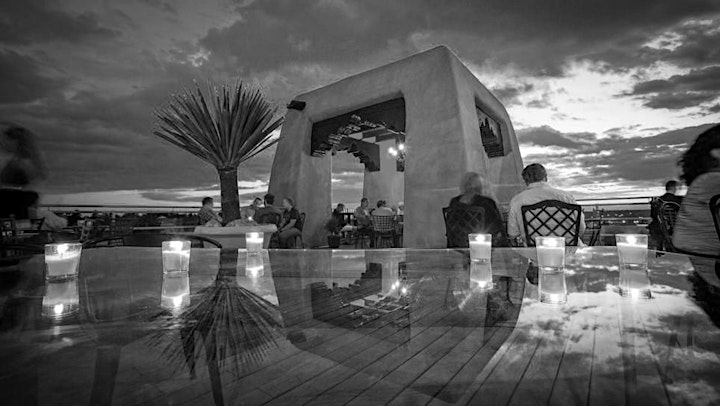 The Venue
La Posada de Santa Fe (Marriott Property) in Santa Fe, NM offers a luxurious experience bathed in southwestern style. La Fonda is centrally located in walkable downtown Santa Fe, complete with chic shops, museums, and authentic restaurants.
A group rate is no longer available. Please check directly with the hotel for additional availability. As an alternative, attendees can also consider the nearby Inn & Spa Loretto.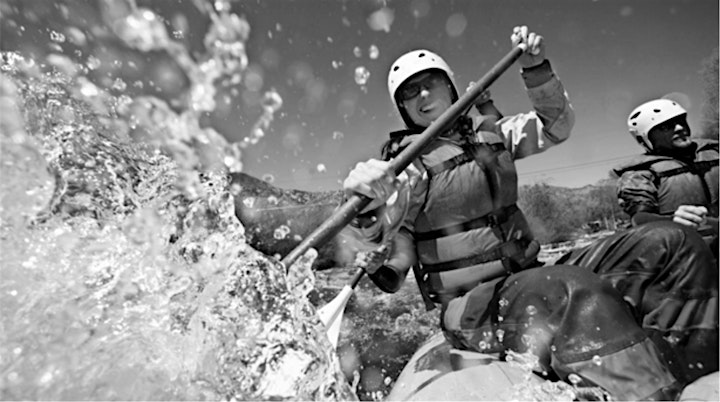 What's Included
Aside from the time spent with some of the most prominent influencers in the InsurTech industry, the price of admission includes:
Snacks and beverage during the workshop
Dinner and drinks on Thursday evening
A whitewater rafting experience complete with lunch
Outcomes of Attending
If you are contemplating whether this experience is worthwhile for you, want to make it simple. Here are the business outcomes you can gain from attending InsurTech Rapids.
Learn how to improve startup governance
Network with InsurTech founders and active InsurTech Investors
Understand the mechanics of better forecasting
(Investors) Exchange best practices and discuss deals with peers
(Investors) Improve your skills at diligence of startup's financial projections
Need more info?
Contact David or Stacey:
stacey.brown@insurtechhartford.com
david@insurtechny.com