InsurTech Meetup | CyberSecurity: InsurTech's Next Frontier

Thursday, August 24, 2017 from 6:00 PM to 9:00 PM (PDT)
Event Details

Cybersecurity: InsurTech's Next Frontier
Cybersecurity has always been a challenge, but recently it has morphed into something larger. Lloyd's of London has warned that a serious cyber-attack could cost the global economy more than $120bn – as much as catastrophic natural disasters.This further increases the need for companies to protect themselves and their customers. Accordingly, over the past few years, the cybersecurity industry has shifted away from a purely defensive stance towards a greater focus on cyber risk management. For insurers, an entire new asset class opens along with significant challenges as to how to underwrite cyber-risk. Experts now say it's not a question of if a hacker will breach an organization's data, but when. The question is: How do insurance and cybersecurity companies help manage cyber risk, so that companies may protect themselves?
Our fifth InsurTech meetup, "Cybersecurity: InsurTech's Next Frontier", will discuss the role InsurTech plays in the cyber realm. 
As such, we are extremely pleased to present you our panel consisting of Arvind Parthasarathi (Founder & CEO at Cyence), Sujay Jaladi (Cybersecurity strategist) and Patrick Costello (Co-founder Evolve MGA). Between one of the leading platform for the economic modeling of cyber risk, a specialized cyber liability insurance company and an expert in building cyber security programs within small and large organizations, this discussion is one you will not want to miss!
Let's keep the #InsurTech community growing! Come out and contribute to the discussion!
Don't forget to subscribe to our meetup group to get all announcements: http://www.meetup.com/InsurTech/. See you there!
---
Agenda
6:00pm: Registration, Beer / Wine, Networking

6:30pm-6:40pm: Introduction

6:40pm-8:00pm: Panel Discussion and Q & A
Moderator: Cathy Gao - Senior Associate, AXA Strategic Ventures


Panelists:

Arvind Parthasarathi - Founder & CEO, Cyence
Sujay Jaladi - Cybersecurity strategist
Patrick Costello - Co-Founder & Principal, Evolve MGA
 8:00pm-8:45pm: Networking
---
Biographies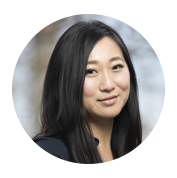 Cathy Gao, is a part of the San Francisco office of AXA Strategic Ventures, a $275M VC fund backed by AXA. Prior to joining ASV, Cathy focused on growth and business operations at Gusto, a San Francisco based HRTech start-up backed by Google Capital and KPCB. Previously, Cathy was an Associate at TA Associates, where she invested in business services companies. Cathy started her career at Blackstone where she focused on M&A advisory. Cathy graduated summa cum laude from the Wharton School at the University of Pennsylvania with a B.S. in Economics.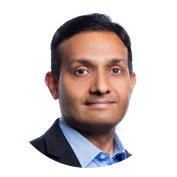 Arvind Parthasarathi is a co-founder and Chief Executive Officer of Cyence. Prior to Cyence, he was President of YarcData LLC pioneering an analytics platform for data discovery and now part of Cray Inc. Before that, Arvind was Senior Vice President and General Manager of Master Data Management at Informatica Corporation where he led a global team building big data management and analytics solutions for various industries including insurance and financial services. Previously, he was Director of Product Management at i2 Technologies where he was responsible for a number of analytics/integration applications. Arvind started his career in data at Oracle Corporation. Arvind holds a bachelor's degree in computer science from the Indian Institute of Technology and a master's degree in computer science from the Massachusetts Institute of Technology.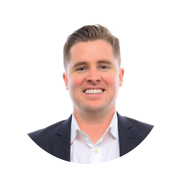 Patrick Costello co-founded Evolve MGA with his brother Mike in 2015. He started his insurance career at Loyola Marymount University when he obtained his P&C license and interned at Lloyd's of London. After training with ACE Group, obtaining his CPCU designation, and underwriting professional liability risks for three years, Patrick's interests shifted towards the rapidly expanding cyber insurance market.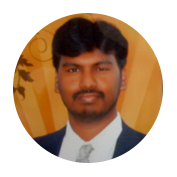 Sujay Jaladi is a Cybersecurity Strategist, Technology Executive Advisor at Whistic. He is an expert in building cyber security programs and high performance security teams from ground up with experience working in various industries including technology, healthcare, financial and fintech. Sujay has assisted companies grow from 3 to 30 million consumer base and revenue growth from $15 million to over $200 million while securing and expanding the business, working in high transaction environments where millions of transactions are processed every hour and performance is extremely critical. Sujay has worked on technology projects including building and migrating data centers internationally for live production, building out network, systems and security infrastructure. 
---
Notes
STRICT- No Entry Before 6:00pm & No Admittance After 7:00pm
This MeetUp is hosted by AXA Lab and AXA Strategic Ventures.
All proceeds will be donated to the Glide Foundation in San Francisco. Glide's mission is to break the cycles of multi-generational dependency, poverty, and low self-worth by providing a spiritual home of unconditional love. Glide strives to create a healthy community by offering effective services that foster holistic healing in an environment of cultural integrity and diversity. Glide provides around 850,000 meals per year. Its kitchens operate 364 days a year and serve three meals per day.
Save This Event
When & Where

WeWork-Embarcadero Center
2 Embarcadero Center
8th floor (WeWork)
San Francisco, CA 94111


Thursday, August 24, 2017 from 6:00 PM to 9:00 PM (PDT)
Add to my calendar
Organizer
AXA Strategic Ventures and AXA Lab
AXA Lab is the innovation outpost in San Francisco of the global AXA Group. The AXA Lab team works on sourcing new (digital) partnerships, detecting the latest trends, connecting start-ups and major tech players with the AXA Group, fostering the Group's digital culture, and initiating new proof of concepts.
AXA Strategic Ventures is a $250 million venture capital fund dedicated to emerging strategic innovations in insurance and financial services. AXA Strategic Ventures invests in startups via seed funding and also provides venture capital for growth companies. The fund currently has four offices: San Francisco, New York, London, and Paris and will open later 2016 in Hong Kong.
AXA Group is a leading global insurance company (#16 in Fortune's Global 500 ranking). AXA is the #1 global insurance brand for the 7th consecutive year (Interbrand) and has the privilege to serve 103 million customers in 59 countries.
InsurTech Meetup | CyberSecurity: InsurTech's Next Frontier