Description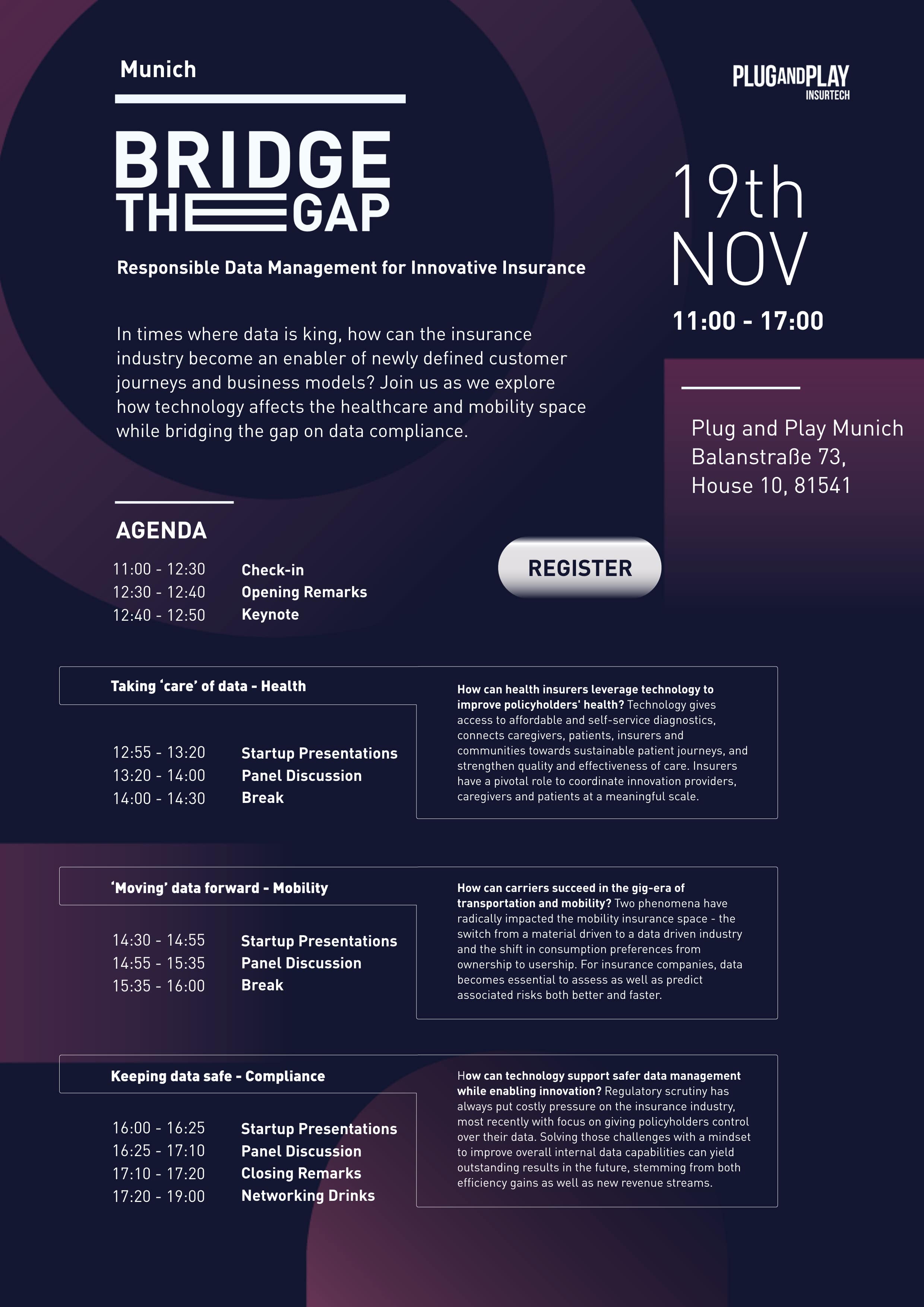 Overview
After last year's successful event, Plug and Play Insurtech Munich brings back "Bridge the Gap" in November 2019 to Europe. This is one of Plug and Play Insurtech's successful event formats, which focuses on the discussion about Insurtech, Innovation and Regulation.
Location and Date
Location: Plug and Play Munich - Balanstraße73, Building 10 - 1st floor, 81541, Munich
Date: Tuesday, 19th November 2018
Language: English
Speakers
Coming soon.
About Plug and Play Insurtech
Established in 2016, Plug and Play Insurtech is one of Plug and Play's largest industry-specific programs. Alongside its headquarters in Silicon Valley, this platform runs programs in five global locations including Beijing, Munich, New York, Singapore, and Tokyo. The program currently has over 70 corporate participants including Farmers Insurance, Allianz, Nationwide, SOMPO Digital Lab, and Travelers, and has worked with hundreds of international Insurtech startups to date.
For more information, visit http://plugandplaytechcenter.com/insurance/
Plug and Play Insurtech Contact: insurtech-munich@pnptc.com
About Plug and Play Tech Center
Plug and Play is a global startup ecosystem and Silicon Valley's most active VC specializing in the development of early-to-growth stage startups. We provide a global platform and resources for success through established programs in Europe, the Americas, the Middle East, and Asia.