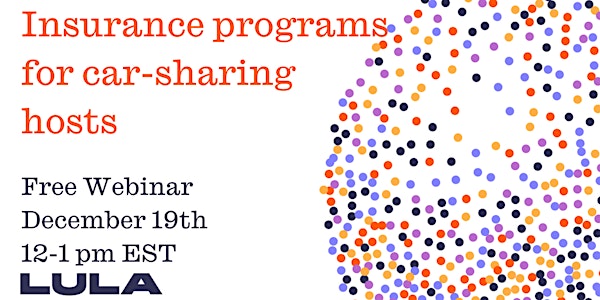 Insurance Programs For Carsharing Hosts
Are you a carshare host looking for the best insurance program to protect your business? Join this webinar on December 14th at 3pm EST!
About this event
In this free online webinar we will be discussing new insurance programs that were made to help carshare hosts specifically.
Having a great insurance policy for your business means you are going to be protected in times of need. Want to know the best insurance programs out there? Tune in on December 14th, 3pm EST.