Institutional Racism Diversity Training - Registration REQUIRED
Description
Schedule:
Dr. DeGruy - Friday, February 2, 2018 @ 5:00pm-7:00pm Book Signing/Reception follows
Maxine Crump - Saturday, February 3, 2018 @ 10:00am-4:00pm (Lunch at 12:00pm) Reception follows
---
Maxine Crump/Dialogue on Race - Youtube Video https://youtu.be/CV9uyIThOwk
Website: http://dialogueonracelouisiana.weebly.com/
Dr. Joy DeGruy/Be The Healing - Youtube Video https://youtu.be/X8WyGAL_OJc
Website: http://joydegruy.com/
---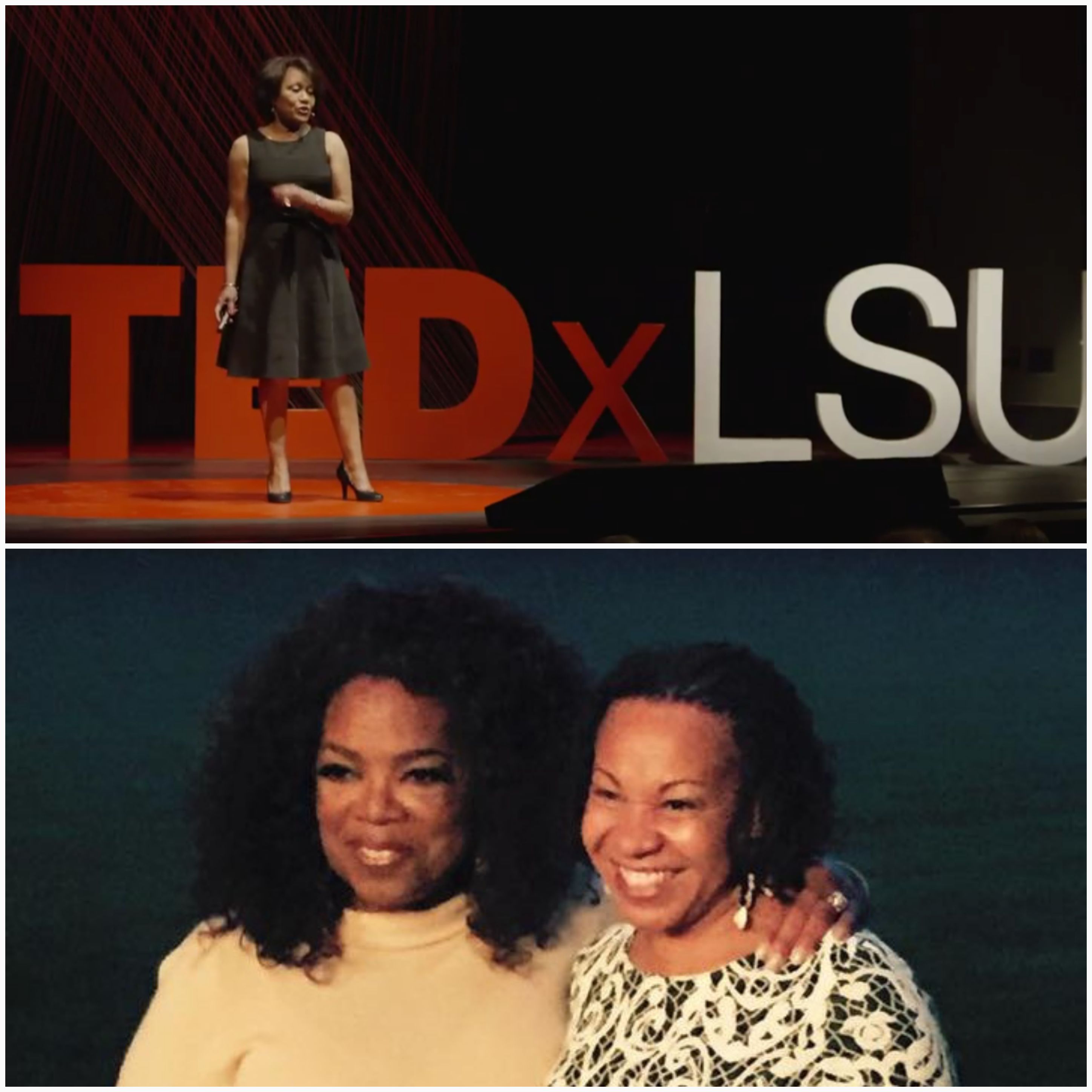 Event Description:
What happens when we stop pretending that we don't have the feelings and beliefs that govern our personal and professional lives, or our social constructs? The answer to this question and MANY more is being answered during a 2 Day Teaching/Training Session in regard to pervasive behaviors caused by Institutional Racism. Dr. Joy DeGruy will take you through the process of recognizing the basis of certain angers and behaviors to initiate healing, and then Maxine Crump will train you on the process initiating and managing dialogue on this subject across racial lines.
Dr. DeGruy is a nationally and internationally renowned researcher, educator, author and presenter. She is an ambassador for healing and a voice for those who've struggled in search of the past, and continue to struggle through the present. Dr. Joy is the acclaimed author of Post Traumatic Slave Syndrome — America's Legacy of Enduring Injury and Healing, Post Traumatic Slave Syndrome: The Study Guide, with a second book in the works, Post Traumatic Slave Syndrome Part 2: Be The Healing.
She holds a Bachelor of Science degree in Communications; two master degrees in Social Work and Clinical Psychology; and a PhD in Social Work Research. With over twenty years of practical experience as a professional in the fieSld of social work, she gives effective insight into various cultural and ethnic groups that form the basis of contemporary American society.
On Friday, February 2, 2018 (5:00pm-7:00pm) the first event session begins with Dr. DeGruy introducing attendees to the institutional history of slavery and other control mechanisms that set the stage for modern day high levels of violence, tensions and lack of appropriate communications among members of African American and other ethnically diverse communities and along "racial" lines. This educational session is followed by a book signing and reception.
The next morning on February 3, 2018 attendees will be introduced to Ms. Maxine Crump who was the first African American woman to live in women's housing in the previously all white public institution Louisiana State University. Ms. Crump went on to become the first black DJ at WFMF radio, and later on she was the first black reporter at WAFB TV in Louisiana. Childhood teachings by her Civil Rights active father and these experiences showed up in her career work in the news, public relations, and media development.
All of these influences eventually led to the establishment of Dialogue on Race - Louisiana. She has traveled the U.S. teaching and providing intensive training on the subject of institutional racism and how to approach and have a proper dialogue with others in conversation, moments of contention, along with how to balance assimilative activities. In 2008 the series won a national award for Racial Justice from the YWCA of the USA.
She will begin her session with a teaching related to how institutional racism effects employment, governance, and social/professional relationships among other areas of lifestyle limitations and emulations. The day will be broken into engaging sessions, including; teaching, group session training on establishing and managing dialogue, video interludes, lunch, breaks, and it will conclude with an open discussion and light refreshments.
FAQs
How can I contact the organizer with any questions?
You may reach Stephanie Simon at 334.226.0750 for any questions related to the event days, locations, and limited information regarding the speakers or sponsors.
Do I have to bring my printed ticket to the event?
We would prefer that you bring your ticket with you in order for us to compare it to the registration list. However, if you forget your ticket we will allow you to attend with a valid ID.
Is my registration transferrable?
You may transfer your registration to another party(ies) by altering your registration. If you send another party(ies) to the event in your stead, that person(s) MUST provide a printed ticket for access.
Is it ok if the name on my ticket or registration doesn't match the person who attends?
You may identify yourself as the purchaser and the attendee as the person you are registering during your registration process in NOTES or it will be evident in the receipt.