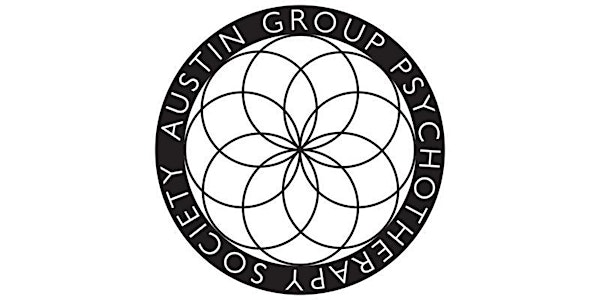 Institute - "Vulnerability & The Group Therapist: The Pain of Imperfection"
Join Patricia Florence for an online, 2-day experiential institute on vulnerability and countertransference in group psychotherapy!
Refund Policy
Contact the organizer to request a refund.
Eventbrite's fee is nonrefundable.
About this event
Vulnerability & The Group Therapist: The Pain of Imperfection
This is a two-day online experiential institute. The group will explore types of vulnerability the leader brings to the group and how they are related to countertransference (objective and subjective). We will also, as a group, look at our fear of exposure and how it can inhibit our work as group therapists.
Leader: Patricia Florence, MA, LCSW, CGP
Tickets Available: Tuesday, June16 @ 8:01am
About the Presenter:
Patricia is a Licensed Clinical Social Worker in Private Practice in Austin, Texas. Prior to earning her Master of Science in Social Work at the University of Texas, she studied History of Ideas and earned a Master of Arts in that field. She continues to study philosophy, in particular ethics, and finds that it informs her work as a psychotherapist.
Patricia has served two terms on the board of the Austin Group Psychotherapy Society and has provided clinical supervision to graduate level social work interns completing the clinical portion of their degrees. As part of her practice, Patricia leads two consultation groups for therapists as well as a process group. She has completed nine weekends at the Center for Group Studies in New York and is resisting completing her third block of the reading program.
In her non-working hours, Patricia is an avid walker, occasional runner, bread baker, and enjoys time with her husband, Fred, and their demanding long-haired miniature dachshund, Guinness.
Cost: $160 per person
Limit: 12 slots available
Levels of Experience: This Institute is intended for ALL AGPS members, regardless of experience level.
CEUs: 9.0 Continuing Education credits offered for Psychologists, Social Workers, LPCs, and LMFTs.
Schedule:
SATURDAY, JULY 11:
9:00-9:30am Introductions
9:30-10:30am Process
10:30-10:45 Break
10:45am-12:15pm Process
12:15-1:45pm Lunch Break
1:45-3:15pm Process
3:15-3:30pm Break
3:30-5:00pm Process
SUNDAY, JULY 12:
10:00-11:30am Process
11:30-11:45am Break
11:45am-1:15pm Process & Goodbyes
Objectives:
1: The participant will be able to distinguish between objective and subjective countertransference.
2: The participant will be able to identify how vulnerability is related to countertransference.
3: The participant will be able to identify their own sense of vulnerability and how it affects their clinical work.
What Are Group Institutes?
Institutes are a highly experiential form of small group teaching led by experienced instructors. They are intended to develop therapy skills relevant to leading groups. They often offer a chance to explore a particular theme in greater depth or to experience a different theoretical approach. Institutes are primarily designed for mental health professionals who have clinical psychotherapy experience. While institutes are not therapy, they are process-oriented and it is expected that they may stir feelings spanning the whole range of human experience. Members agree to attend the entire group, to participate actively, and to respect the confidentiality of the other members. The secure environment of these small groups allows for rich cognitive and deep emotional learning about group process and oneself, not to mention a chance for personal and professional renewal.