Institute for Leadership Synergy: Gender Synergy
Description
Gender Synergy
A half day workshop teaching specific behaviors proven to enable men and women leaders to work better together. Both men and women invited to attend (8:30am – 12:30pm).
The New Leadership Science that Empowers Men and Women to Work Together to Out Perform Their Competitors

The only way to win the war for talent is to fully empower all the talent you have.
Our research with Women in Technology International (WITI) confirms that up to 75% of women employees feel
they are being disempowered by invisible and unintended bias. Typical attempts to promote diversity and install
women's equality often produce unintended negative effects. The real answer is cultural evolution based
on training men and women to work together using the science based behaviors of Gender Synergy.
The solution to your diversity challenges that is proven to build your business.

Training both your female and male talent in gender synergy skills are proven to unleash a new level of group
intelligence. This workshop experience has been reported over and over as "transformational" as it equips your teams with SMART Power. SMART Power is the new mindset and skillset your teams need to embrace and adopt the new behaviors and approaches to diversity that amplifies collaboration, innovation and drives real business outcomes.


Meet Will Marré. He's on a mission to increase opportunities for women

Will Marré knows how to enable women's and men's unique abilities to transform businesses to drive high-value
innovation. Will, the co-founder of the Covey Leadership Center-7 Habits of Highly Effective People, led the
world wide business success of that renown training program which is based on its integration of male and
female strengths. Will's 25 years of working with CEO's to transform frozen cultures to dynamic communities of
talent led him to develop the system of SMART Power and Gender Synergy.
For additional information, contact National University's Division of Extended Learning at extlearning@nu.edu or 858-642-8600
---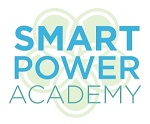 The SMART Power Academy provides leadership training that is science-based with proven processes created specifically for women. The offerings range from keynotes speeches to 1-day workshops to a 2.5 day Academy summit. Each provides tremendous value to a woman's career confidence and growth and in creating value for their enterprise.