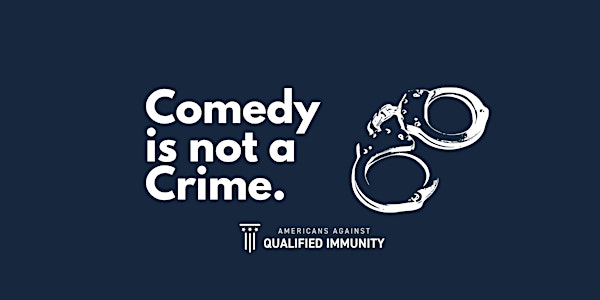 Institute for Justice presents: Comedy is not a Crime ft. Mary Santora
Join us for a celebration of the First Amendment and to learn how you can protect your rights in Cleveland.
When and where
Location
Grog Shop 2785 Euclid Heights Boulevard Cleveland Heights, OH 44106
About this event
The best way to prove the importance of comedy is to see it in action. Show up to defend your rights – and see some of Cleveland's best comedians, including Mary Santora – at the Grog Shop. The Institute for Justice is sponsoring a comedy night that is free and open to the public to raise awareness about the threat to the First Amendment and the importance of protecting everyone's constitutional rights.
The slightly dark, incredibly quick, observational style of Mary Santora's comedy is one that is uniquely her own. Drawing from real life experiences, Mary takes the audience on a storytelling driven ride, while seamlessly weaving in and out of crowd interactions, leaving a lasting impression on anyone who sees her. Santora's debut album, "Hillbilly Boujee" hit #1 on both iTunes and Amazon, #5 on Billboard, and can be heard regularly on SiriusXM. She is a co-host on the Alan Cox radio show. https://marysantora.com/
****
In March 2016, while waiting for the bus, lifelong Parma resident and aspiring comedy writer Anthony Novak decided to create a Facebook page parodying his local police department. He made a few satirical posts before taking the page down a day later. Anthony was arrested, thrown in jail, and tried for a felony offense of "disrupting police activity" – all for making a parody Facebook page. When Anthony was found not guilty, he decided to sue the police department for violating his First Amendment right to free speech. But Anthony's case was thrown out when a judge granted the police officers who arrested him qualified immunity – because they were government employees, Anthony couldn't sue even though they had violated his rights.
Courts have repeatedly affirmed humor's importance: over and over, judges have decided that comedy is protected under the First Amendment. But no matter the legal precedent or the laws, cases like Anthony's are all too common – cases where government employees violate the very laws they're supposed to uphold, and victims of government abuse are prevented from vindicating their rights when they try to seek justice.
Hear from Anthony and learn about the fight to end qualified immunity in Cleveland at our free comedy night. Learn more about our campaign at www.aaqi.org/neohio.