Description
Originally scheduled for 10AM, but attendees asked us for more flexibility, so feel free to come any time between 10AM and 3PM. We will give you the scavenger hunt challenges, and you will have an hour to complete them!
Join us for our very first instant photo scavenger hunt!
What is it?
Bring the family for this fun downtown Ann Arbor photo challenge!
We've created a photo scavenger hunt, and we challenge you to take a photo of each item on the list!
With each ticket purchased ($10), you can borrow 1 Fujifilm Instax Instant camera and receive two packs of film. Each pack of film contains 10 photos. After you take a photo, it immediately prints out like the classic Polaroid. Additional packs of film are available for $6 each, and there is no limit to the number of people that can use one ticket (ie: one family of five could purchase a single ticket and share the camera. If more than one child wanted to particiate, additional film packs can be purchased).
Why Should I Come?
Are you up for a challenge?!
We'll provide you with a list of challenges for you to photograph around downtown Ann Arbor. But hurry, you only have an hour to complete them!
Hang your masterpiece in our store for the chance to win a $40 gift card to CameraMall.
Like a photo you took and want to display it for the world to see? Enter your photo in our May Instax Contest! The photos will hang in our store all month long. A public judging will take place the first week of June. Three $40 gift cards will be given away, and the grand prize is a Fujifilm Instax Mini 9, film, case and photo album.
We will be giving away a Fujifilm X-T100!
Attend this Fujifilm Instax Savenger Hunt, or purchase a Fujifilm X camera or lens on Saturday, May 11th, and you'll be entered in a drawing for a Fujifilm X-T100 with 15-45mm ($599).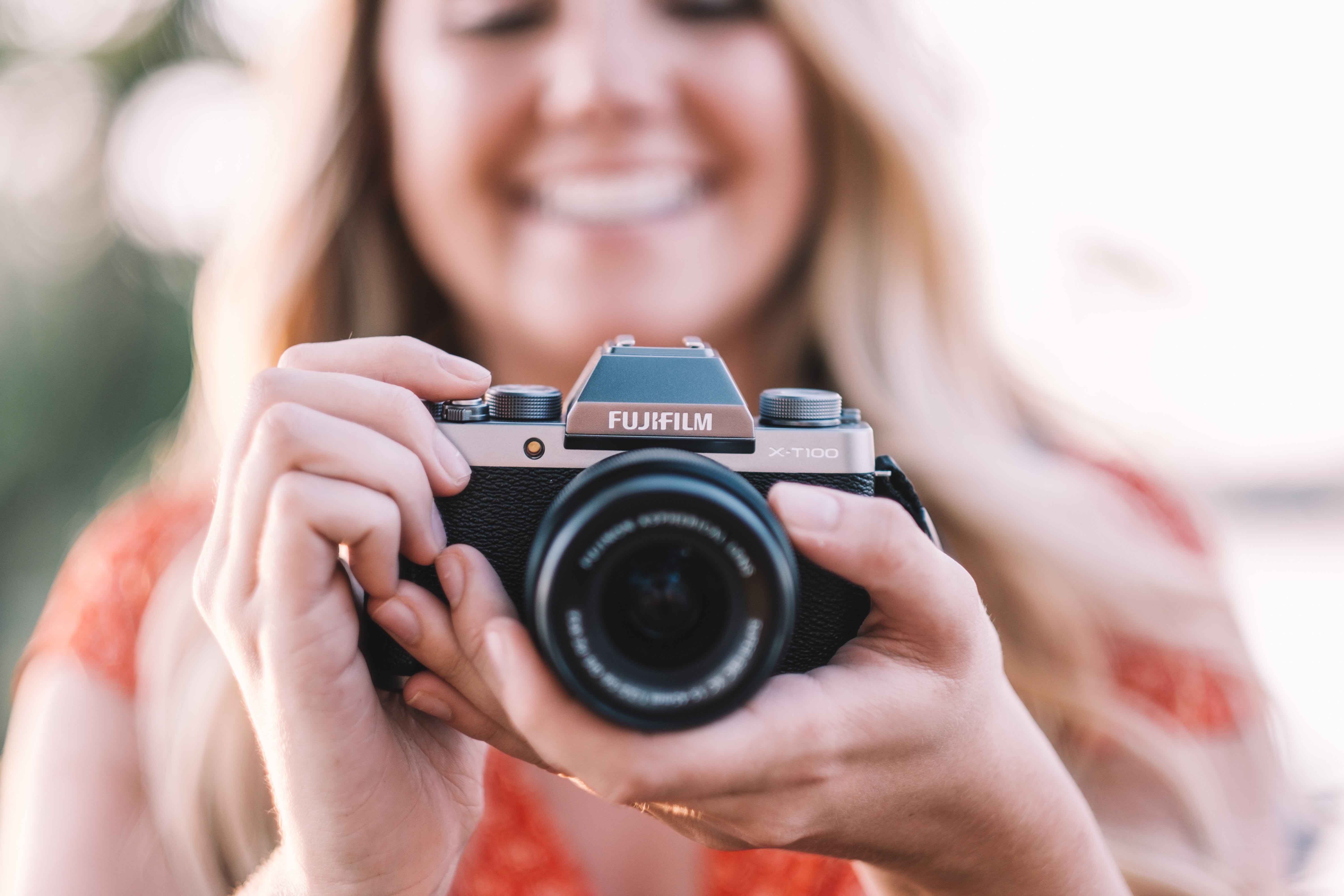 Parking
We are located in downtown Ann Arbor and do not have a parking lot. We recommend coming downtown a little earlier than you may think you need to in order to find a parking spot. Street parking is no cost after 6PM Monday-Saturday. There is a parking structure (510 E Washington St, Ann Arbor, MI 48104) immediately next to our store, which runs $1.60/hr (max of $4 on Saturdays)--there are usually spots in the structure available on Saturdays.
Event starts at CameraMall
Our address: 518 E Washington St, Ann Arbor, MI 48104
Our store is located in the building immediately to the east of the liberty square parking garage--we're right next door to Name Brand Tattoo and across the street from the First United Methodist Church. We have bright yellow Nikon awnings. We're located at the star in the image below. If you're still having trouble finding us, feel free to give us a call at 734-997-5031.