Instagram Power Tips - FaithMari @ Get on the Map

Monday, February 2, 2015 from 6:30 PM to 8:00 PM (PST)
Event Details
Making Social Media Work for You
Kick off 2015 with a Bang!
FaithMari, the official Instagram curator for the Sacramento Convention & Visitors Bureau, helped their Instagram account grow from 200 followers to 25,000 followers in a year. Learn how she did it!
This Instagram class is part of the Making Social Media Work series offered by Get on the Map. Up your Social Media Marketing game by learning some techniques and strategies from some of California's TOP Social Media Pros.  Whether beginner or advanced, you'll find some ideas that you can implement to get a better return on your time spent on social media marketing. 
Instagram Class - February 2 - Sign Up Today
Next Up in our series is Instagram Power Tips with FaithMari Lopez. If you Instagram, you probably follow her beautiful photos at @FaithMari and @visitsacramento. If you don't, you should!
Our Fabulous Instructors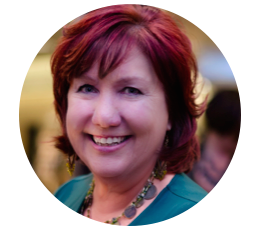 Social Media Overview - Julie Gallaher - Julie  has trained hundreds of Sacramento area business owners via classes offered by the Sacramento Metro Chamber, Realtors Assn, Tourism Commission, Marketing Professionals and Bar Assn. She is the owner of Get on the Map Social Media Marketing.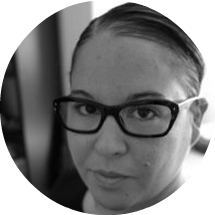 Instagram - Faithmari Lopez - Faithmari, official curator for the Sacramento Convention & Visitor's Bureau's @VisitSacramento account, was featured last summer in VanityFair.it Magazine as one of their Top Ten recommended Instagrammers. 

FaithMari featured in the Sac Bee 1/24/15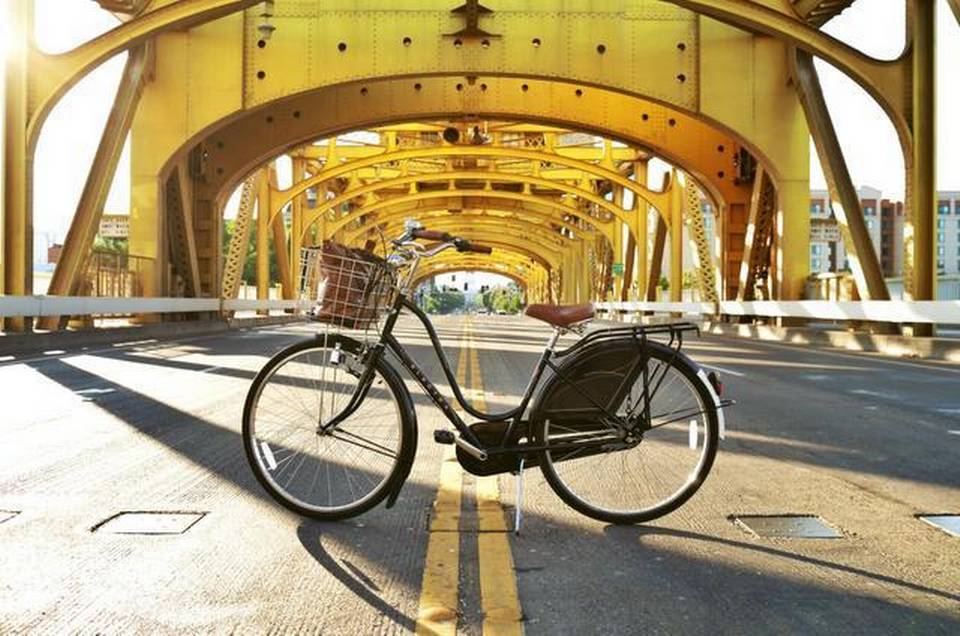 Elk Grove's Faith Marie Lopez gets paid to make companies, products and even tourist destinations famous with Instagram. In a little more than a year, for instance, she's expanded the Instagram reach of the Sacramento Convention & Visitors Bureau to 25,000 followers from just 200.
Lopez and millions of other people share their lives in photos via Instagram, a social networking site launched in October 2010 and acquired by Facebook in 2012. But not many Instagrammers, as the site's users are known, gain quite so many followers as Lopez has at instagram.com/faithmari: 111,000 as of Friday afternoon.
As her following grew, so did her cachet. The German multinational Bosch paid her to take a ride on its eBike and post photos in her signature style. Tourism officials in Spain's Catalonia region paid her to soak up their culture and share it with her followers. The Venice tourism bureau invited Lopez and several other A-list Instagrammers to do a photographic tour of its famed Biennale art event. The May 2013 Vanity Fair Italy put Lopez on its list of 10 Instagrammers to watch.
"I want to share the world's beautiful places with as many people as I possibly can – with good, quality photos," Lopez told me.
On Monday, February 2nd, FaithMari will be sharing her Instagram tips at the Get on the Map Making Social Media Work class at the Urban Hive. We'd love to have you join us. 
What People Say About Our Classes

I will say it again. Julie Gallaher is THE best social media guru I know. If you have a need in this realm don't hesitate to use her. ---Ron Hyde, Former Sports Anchor, KCRA TV
Marketing one's business or service online is increasingly important - Julie can help you with that! ---Claudia Johnson, KXTV News10
Had a great time this am at the #getonthemap workshop by @JulieGallaher. If you ever get the chance to attend one, we highly recommend it! ---Laura O'Brien, Sacramento Magazine
Julie is an expert among experts. I do a lot of consulting in social media and trust Julie's easy to understand strategy for implementing ideas that seem to constantly be changing. She is a must see, must follow! ---Zach Prez
Julie is not just an idea person. She creates, takes action and follows through. She has been a big help to me in using the internet to bring attention to my business. And, she has irresistible, positive energy. ---Shelley Burns, Jazz Singer
Listening to Julie was an awesome experience. I am fairly adept with social media. With her observations and knowledge I am seeing better results. I highly recommend her. ---Richard Markel, President Assn for Wedding Professionals Int'l
Julie is great. I just took her Pinterest Class and learned a ton. I can't wait to take more of her classes. She has great advice and really knows her stuff! ---Aubrey White, Alluring Events & Productions
Julie teaches great classes on social media marketing that are packed with info. She makes every topic covered easy to understand. At every class I learn some new tip or trick to promote my business - and it works! ---Briana P.
Love Julie's classes! She makes it easy to Get on the Map. ---Estella Drake, ReMax Gold
Julie has an incredible storehouse of knowledge on Social Media at her fingertips. Beyond that, she takes the complexities and makes them into simplicities. She is a great person to work with and gets excellent results. ---Trey Mudge, State of California
One of best parts of a recent Linkedin class I took with Julie Gallaher, was one of her students, an older businessman, a naysayer of sorts who had concerns about why him and his wife were even there. Within the first few minutes of arrival he had expressed that he just didn't see how Linkedin and Social Media could benefit his business. About half way through her class this gentleman had his, "Ah-Ha" moment! With her patient style of teaching, Julie had completely turned him into a believer, so much so that by the end of the class, he rose to his feet an applauded! Julie is a PRO when it comes to SEO and Social Media! Seriously, you want your business to flourish, get in touch with Julie today! ---Holli Diehl, App Developer
What Do You Need to Bring to The Class?
1. Your smiling faces.
2. A pen. There is no need to bring a computer, unless you prefer it for taking notes.
For More Info, Call Julie @ 916-265-2521
Class Schedule & Details
If you're interested in the package of four classes, here are your options of other classes ...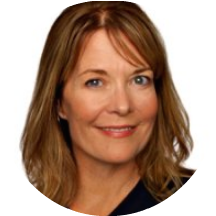 January 27th - 6:30pm - Urban Hive
LinkedIn - Christine Hueber - Christine is the #1 LinkedIn All Time Top Female Expert and has one of the Top 1% Most Viewed LinkedIn Profiles. Her LinkedIn advice has been featured by LinkedIn Small Business, Inc. and Mashable.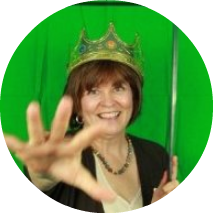 February 10th - 6:30pm - Urban Hive
Twitter - Laura Good - When the Sacramento Business Journal asked community leaders who was the most influential Twitter user in Sacramento, Laura Good was the clear favorite. She is Past President of the Sacramento Social Media Club.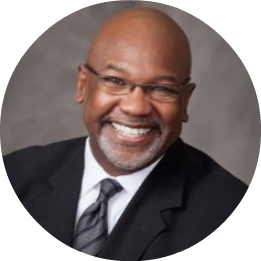 February 17th - 6:30pm - Urban Hive
Yelp -Tony Gates - 5 Time Yelp Elite member Tony Gates knows what works and what doesn't work when managing your online reputation
.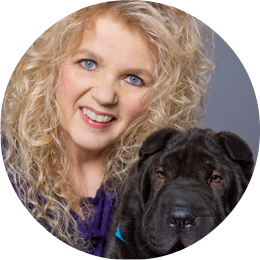 February 24th - 6:30pm - Urban Hive
Facebook - Judy Musgrove - Judy specializes in helping Baby-Boomer entrepreneurs & others get the most out of Blogging, Facebook and other social media internet marketing platforms, showing them how to maximize the impact of their online networking to get a great return on investment for their efforts.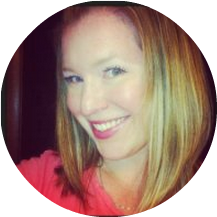 March 3rd - 6:30pm - Urban Hive
Pinterest - Lindsay Pennetta - Over 3/4 of a Million Pinterest users follow Lindsay AKA Sweet Vanilla Bean to see her pins relating to parties, recipes and decorating.  In her spare time she likes to try projects and recipes she found on Pinterest. She also loves to pin sweet pictures of animals!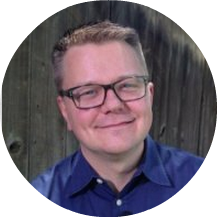 March 10th - 6:30pm - Urban Hive
Youtube - Jason Shoultz - Producer for PBS Series America's Heartland and producer/reporter for KVIE PBSTV.
Organizer
Sacramento internet marketing firm specializing in local search engine optimization, social media consulting, reputation managemnt, Video SEO and online advertising.
Visit our website at Get on the Map or our Facebook Fan Page for more info, or call 916-265-2521.