Inspiro 2020

Thursday, December 31, 2020 from 8:00 AM to 6:30 PM (EST)
Event Details
POSTPONED
Due to the Coronavirus, we have postponed Inspiro. We are awaiting for the outcome of the pandemic before rescheduling for either the fall of 2020 or the spring of 2021. We will be in touch once a new date is decided upon.
---
Hosted by the world's most influential entrepreneurial organization, the Entrepreneurs' Organization proudly presents...


Inspiro 2020
Inspiro is a full day learning and speaker event hearing from 5 unique guest speakers to ignite ideas and inspire attendees.
It's a business event, it's a social event, it's an event that can change the world!
We cover topics such as United Nations SDG's and Creating Authentic Connections and balancing work and life.
A full-day event, non-stop, day of learning and sharing events with afternoon breakout sessions. This event is open to EO members and guests.


What's Included with Your Ticket
Inspiro

: The full day EO Signature event like we've never seen before. A non-stop, full-day celebration of entrepreneurship and the many facets of life that encompass the life of an entrepreneur.
$5 discount parking voucher for the large parking garage next to the Sheraton (issued at registration desk).

Hot Breakfast & Coffee

Lunch on-site

Snacks during breaks

5 unique speaker experiences

Choose your own adventure breakout session.  Select the speaker that is most interesting and spend some quality time in a smaller size, more intimate environment. 

Inspiro After Hours: join us for a cocktail reception and cash bar for extra time to network with fellow Inspiro guests, some speakers, sponsors and EO members. 
Format:
Full day event, with choose-your-own-adventure afternoon breakout sessions.
Free for EO members and Students, and paid for outside community guests and sponsors.

This event is open to EO members and guests.
Schedule:
8:00 am: Registration and continental breakfast 
9:00 am: Welcome + announcements
9:30 am: Brian Brault 
10:15 am: Break (snacks)
10:30 am: Anna Crowe 
11:15 am: Chip Dodd
12:00 pm: Lunch
1:15 pm: Welcome back 
1:30 pm: Joe Pellettieri 
2:15 pm: Barry Enderwick
3:00 pm: Choose-Your-Own-Adventure Game Plan
3:15 pm: Break (snacks)
3:45 pm: Break out sessions
5:00 pm: Networking Reception


Barry Enderwick

Barry Enderwick is brand and performance marketing leader with a background that includes an 11-year run scaling Netflix from a then-unknown startup to an international brand, creating a brand/marketing agency that provided services for B2C, B2B, and direct-to-consumer companies, and planning brand marketing and communications for a multi-division, multi-billion company.

He is skilled at using consumer insights to create persuasive marketing strategies that increase customer acquisition, reduce customer churn, and drive top-line revenue via strategic, brand-centric growth. He enjoys running, writing, cooking, eating, traveling, and tasting/reviewing oddly flavored potato chips on Instagram.
Presentation: From Kibble to Netflix
It's hard to believe now, but the success of Netflix was never guaranteed. I'll be sharing stories and insights about how Netflix was able to make thee distinct, critical transitions that allowed them to go from movie portal to the global entertainment giant they are today. The talk will touch on strategic thinking, competition, corporate culture, and more.
Breakout Session: How Netflix Built Brand
I'll kick things off by sharing the brand journey that consumer-based Netflix took as it went from startup to industry giant. We'll discuss what brand is, what brand isn't. And lastly, we'll review how a Brand Position, Brand Promise, Brand Attributes, Brand Story, Vision and Mission Statements fit together and how to approach creating those for businesses of all sizes.


Chip Dodd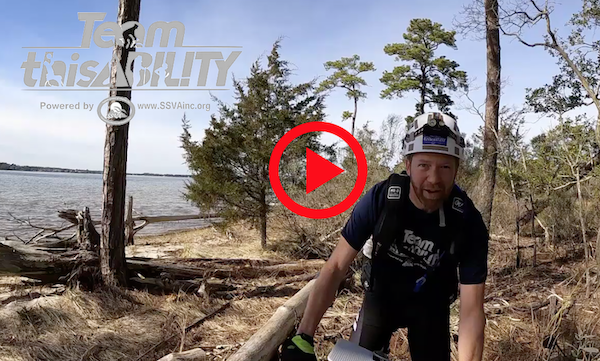 Chip Dodd is the owner of Support Services of Virginia, Inc. Since 1994, SSVA has provided an array of services and housing to persons with developmental disabilities across southern Virginia.
Since taking over the family business in 2005, Chip has tripled the size of the company by both organic growth and acquisition. At this time, SSVA is proud to have over 275 employees and contractors supporting over 180 persons with disabilities.
A major turning point for Chip's entrepreneurial journey was back in 2014 when he joined the Southeastern Chapter of Entrepreneurs' Organization. At that time, Chip was struggling to scale his company without peer supports or proper training. Between EO learning events, regional conferences, serving on the board and most importantly, joining a forum, Chip gained the support and skills needed to take his company to the next level while gaining back his free time.
Fast forward to 2019 and you will find that in the first 6 months of the year, Chip has traveled to 7 different foreign countries and led his adventure racing team "thisABILITY" to #8 in the elite 3+ CoEd division of the US Adventure Racing National Rankings. This is proof that business maturity can be a reality even while living out your passion and dreams.
Presentation: Life Redesigned
Having gone through a live changing "rebirth" in 2014, Chip Dodd has redesigned his lifestyle around adventure and pushing himself past his comfort zone. Whether it be multi pitch rock climbing in Yosemite, mountain biking Porcupine Rim trail in Moab UT, scuba diving deep wrecks in Thailand or World Series Expedition Adventure Racing for 5+ Days, he has had learned how to thrive while overcoming fear, exhaustion, pain, freezing temperatures, sleep deprivation and dehydration. These extreme adventure skills are not unlike those he has needed to survive the roller coaster ride of building a 10M+ statewide human services agency.
Breakout Session: Knee Deep in Mud and Loving Life
September 6th 2019, Chip and his Team thisABILITY (currently ranked 8th in the Nation) just completed Expedition Africa. This World Series Adventure Race was held on a small island off the coast of Mauritius called Rodrigues. It is located 1500 miles east of the African Mainland in the Indian Ocean. Given the course was open for 6 days and covered over 320 Kilometers, this is one of the world's toughest races competing against the world's top endurance athletes.
During this presentation, Chip will dive deep into expedition length Adventure Racing strategy and share experiences of how the same techniques has helped him lead his company through past challenges as well as those over the horizon. Not only will attendees will leave with dozens of "takeaways" that can be directly applied to their company today, but they will gain a unique perspective on a strategy to get off the "treadmill" and live out their passion into the future.
Anna Crowe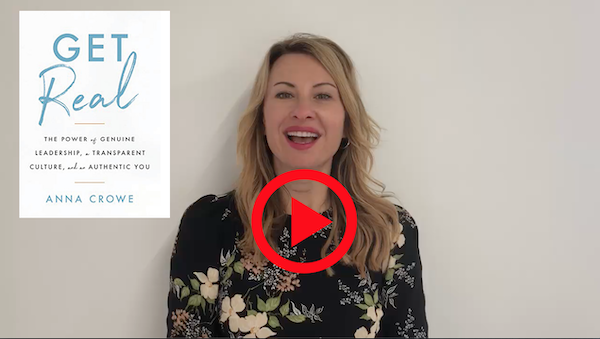 Anna Crowe is founder and CEO of Crowe PR, an Amazon best-selling author and speaker, and an adjunct marketing professor at the University of San Diego.
Anna came to America with her family when she was 11 years old, without speaking the English language, and grew up in New York. She spent nearly 20 years working for iconic brands in New York, Los Angeles and San Diego, pivoting from a Big 4 CPA track, to scaling and leading a bi-coastal public relations and marketing agency.

In addition to running her business and teaching at the university for the past nine years, Anna spearheads the local chapter of a female focused Changemaker Chats organization, and sits on the board of the San Diego Chapter of the Entrepreneurs Organization, overseeing the Accelerator Program.
She is a recent finalist of San Diego Business Journal's '40 Under 40' and 'Most Admired CEO' awards, and is the 2019 finalist for San Diego Magazine's 'Woman of the Year: Industry Leader' recognition.

Anna is happiest when she positively impacts another human being, grows as an individual and a leader, travels the world with her family, and catches a coastal sunset, with a glass of Pinot Noir.
Presentation: Authentic connections that support mindfulness and bring out your best self
'Fake it till you make it.' The adage may be a hallmark of our personal and professional lives, but the truth is inauthenticity leads to dissatisfaction and, often, disaster. The be happy and successful in your life and business, you've got to embrace the real you. This talk will highlight the importance of authenticity and offer tips on embracing the real you and integrating what truly matters you into your life and leadership style.
Breakout Session: Harnessing the power of Genuine Leadership and an Authentic You
Understanding who you are and what matters to you requires self-awareness and prioritization. In this break-out, we'll be honing in on the core of authenticity, learning more about ourselves and what unique strengths we bring to the table. We'll discuss ways to break inauthentic habits and practice integrating who we are, what we do, and how we present ourselves as one genuine and powerful package.
We'll cover individual growth, define our leadership styles and work on infusing everything we do with authenticity. And, we'll practice using the genuine tools within and what's exclusively ours to unlock the power of authenticity in our world.


Bran Brault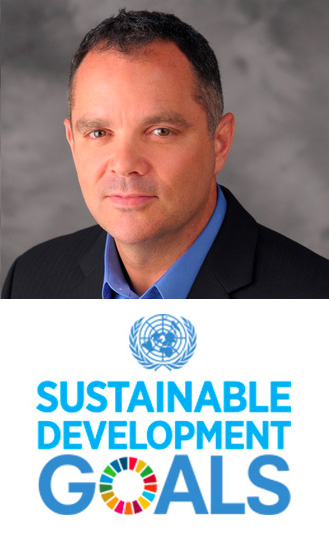 As principal and partner in PURE Rooms, Brian Brault has successfully led his team through intensive growth while launching an entirely new industry.
Building strong teams and fast growing companies is not new to Brian. He successfully led another company, Advanced Facilities Services International, Inc. for 28 years, earning it a spot on Inc. Magazine's "500 Fastest Growing Companies" list in 2003 and employed over 300 employees. AFS ranked as one of the top private companies in Western, New York for eight years straight. Brian's proudest award is when this company was named one of the best companies to work for in WNY. Brian recently sold this company in early 2014.
PURE Wellness Rooms is a fourteen year old company that Makes Lives Better for people by converting living spaces to healthier, wellness environments. The company's primary market focus is on hotels and was the 2008 recipient of Cornell University's Innovator of the Hospitality Industry award.
Brian is extremely active in the entrepreneurial world. He recently served on the Global Board of Directors for the Entrepreneurs Organization (EO) which serves over 13,000 members worldwide. Brian most recently held the position of Chairman of the Board for EO, where he worked hard to bring his vision to life of mobilizing entrepreneurs around the world to leverage their skills and passion to make the world a better place.
This culminated in a partnership between EO and the UN and a commitment to address the 17 Sustainable Development Goals. He also serves as a chair and facilitator of the Entrepreneurial Masters Program.
Presentation: Harnessing the Entrepreneurial DNA for Good: Brian Brault
The difference between what we do and what we are capable of doing would suffice to solve most of the world's problems." -Mahatma Gandhi.

Entrepreneurs are very driven people. For years we have used our passion, creativity, drive, heart and innovation to build bigger and better businesses. Often, we come to a point in our life when we feel compelled to do more…
Do something of significance. Let Brian Brault take you on a journey from success to significance and learn how EO is bringing entrepreneurs from around the world together in partnership with the UN to solve the problems of the world.
Breakout Session: Leave a Legacy of Significance:
Join Brian Brault in a break out session to explore how you can connect with other entrepreneurs from around the world to live a life of Significance, live a life of meaning. We can elevate to make those around us better in our everyday life, in the projects we take on either around the world, in our own back yard and in our families. Share ideas and perspectives with fellow entrepreneurs on making the world a better place because you were here.


Joe Pellettieri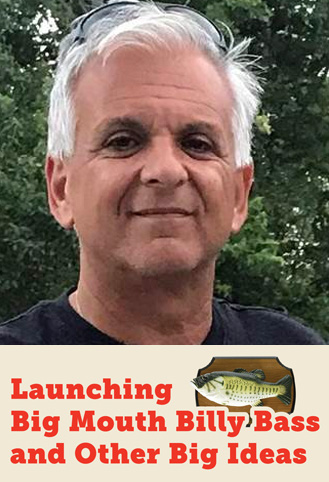 Joe Pellettieri has spent over 35 years (geez!) in the retail and product development businesses. He received his MBA in Marketing and Finance at Indiana University in 1984 and was ready to conquer the world but he had a lot to learn first.
After working for mass and grocery retail chains, he changed careers and started developing toys, novelty, animated and seasonal items sold in all major retailers. It's a great job and he's still doing it today.
Presentation: Reeling in a Big Mouth Billy Bass
An in-depth focus on how to successfully launch products. From concept to completion, what does it take to launch a successful item or program? We'll take you through the timeline and history of Big Mouth Billy Bass and other top selling items to give you a peek behind the curtain. We'll take a look from both the retailer and supplier side of the equation.
Breakout Session: Inside the mind of the creator
We'll try to cover the following topics in an informal session with plenty of Q & A time:

Where do ideas come from?
How do you know if you have a good idea?
What do you need to differentiate your product?
How do you sell your ideas to management and customers?
How do you limit your down-side risk?
Sponsors
Thank you to our amazing Inspiro Sponsors!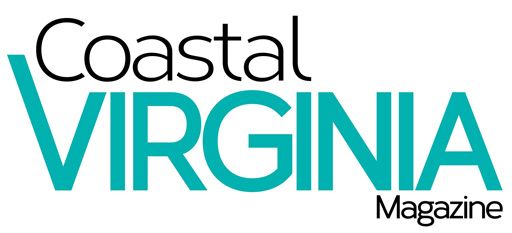 FAQs
--- 
What are my transportation/parking options for getting to and from the event?
A reduced parking voucher will be available at the event registration desk when you check in. 
How can I contact the organizer with any questions?
Feel free to email your questios to learning@eoseva.org. 
Who should come to Inspiro?
Inspiro is a place for thought leaders, those aspiring to be one, or people who want to surround themselves with like-minded movers and shakers in any career, job path, or industry!   Inspiro is about ideas, collaboration, networking and of course, inspiration!   Anyone can benefit from the content being shared and all are welcome.  If you're a hustler, entrepreneur, CEO, mogul, cog in the wheel, non-profit, or just plain curious, come join the energy and ideas of Inspiro!
What's in it for me?
Inspiro will have an energy in the room that cannot be duplicated anywhere!   Some may say a "once-in-a-lifetime" experience to hear from a schedule of speakers never seen before and glean a new realm of ideas to kick-start your next big thing, propel what you're already working on, or spark an idea to conquer your own personal world and what's important to you – or the planet Earth. 
You'll have hard takeaways from each speaker with real life and immediate application.
You'll be energized from the guest speakers and fellow attendees.
You'll have fun collaborating with entrepreneurs, students, CEO's and those interested in business and big ideas.
You'll peruse our sponsor table area and usually take home some cool branded swag!
You'll meet many members of the local and regional EO chapter.  
What's next?
Inspiro will empower ideation and education.  Inspiro will fill you with energy and passion to pursue your next project or add rocket fuel to what's going on right now.  Review the list of speakers, learn about each of them and be prepared to dig into their subjects.  Learn from their mistakes, grow from their success!   Then, post-Inspiro, use that new found wisdom and build the life or business you desire. 
Group Discounts
Have a group of 10 or more?  Contact us at learning@eoseva.org for discount tickets. 
Regular Pricing
Price will increase to $159.00 on March 25, 2020
Save This Event
When & Where

Sheraton Norfolk Waterside Hotel
777 Waterside Dr
Norfolk, VA 23510


Thursday, December 31, 2020 from 8:00 AM to 6:30 PM (EST)
Add to my calendar
Organizer
14,000+ Members Worldwide, the Entrepreneurs' Organization – EO for short – was created and is operated by entrepreneurs, for entrepreneurs.
Since 1987, the Entrepreneurs' Organization (EO) has been transforming the lives of the entrepreneurs who transform the world. As the global thought leader on entrepreneurship, EO plays an integral role in businesses, industries and the lives of leading entrepreneurs everywhere.
The organization is active in 58 countries and over 180 chapters, all operated by entrepreneur volunteers and using the same methods and processes.
Some EO Southeast Virginia chapter members are "serial entrepreneurs" and some have had several exits valued at tens of millions of dollars. Members share professional knowledge, concerns and personal struggles.
Each gives the community some of his or her talents and connections, and together they energize each others' ventures keeping Virginia on the global entrepreneurship map.