Description
Women's Health Forum
Women play many roles: wife, mother, teacher, caregiver, and guardian of the family's health, all rolled in one. You dedicate care to the family but often neglect your own health.
Come, learn and connect with other women as our medical specialist experts share valuable insights on women's health problems and learn how to Beat Breast Cancer, the most common cancer among women in Singapore.
Come, be inspired and empower yourself to health and wellnes
---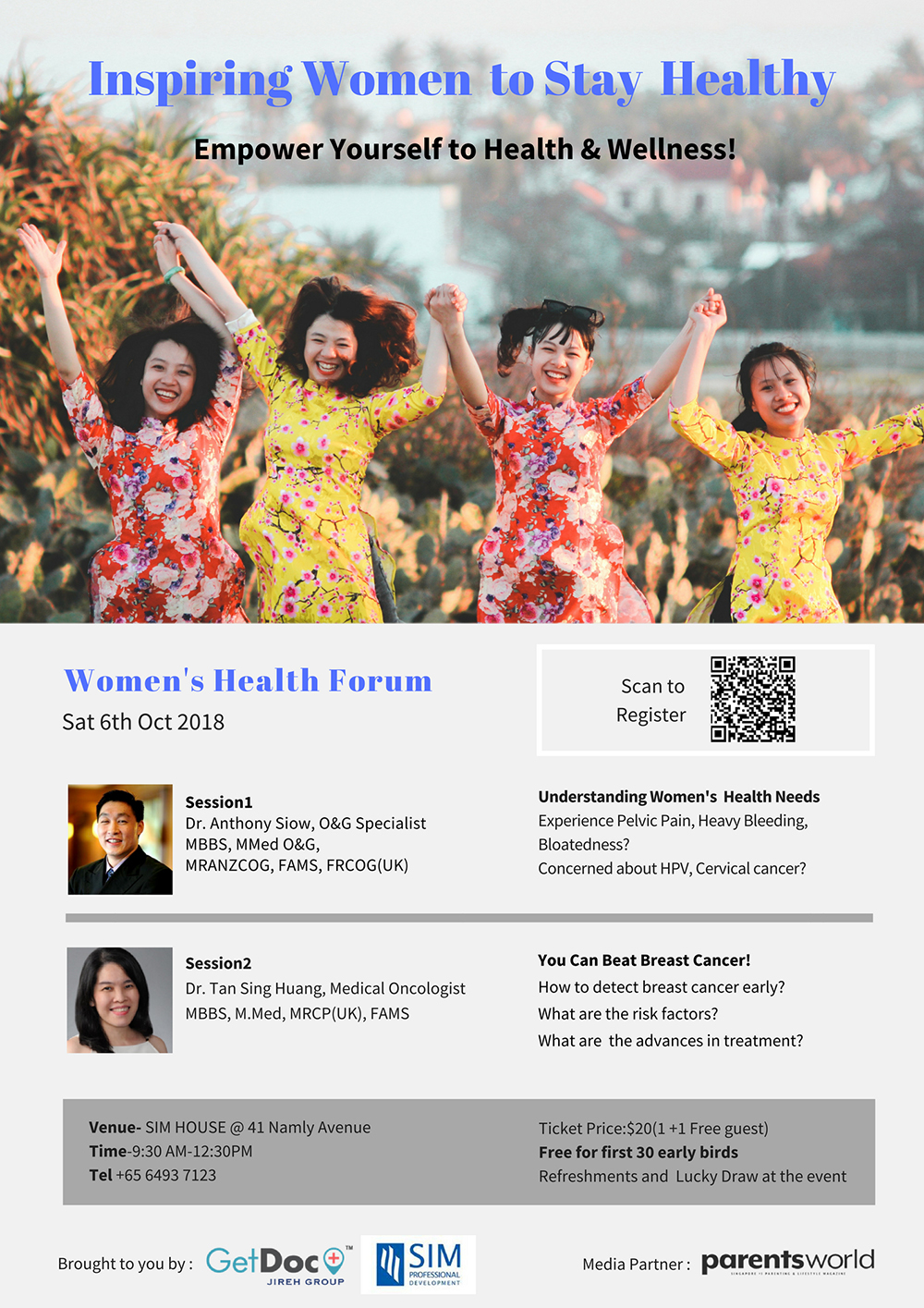 ---
Event Details:
Registration-9.00AM-9.30AM
Session 1 - 9.30AM - 10.45AM (Understanding Women's Health Needs)
Refreshments Break 10.45AM - 11.15AM
Session 2 - 11.15AM - 12.30PM (You Can Beat Breast Cancer)
---
Event Organiser: GetDoc and SIM Professional Development
Media Partner: Parents World
Refreshment spread and Lucky Draw!
Free Parking
Contact us:
JIREH GROUP PTE LTD
41 Namly Ave, SIM House,
SINGAPORE 267616
Tel 64937123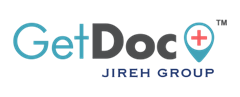 Co-organised by: