Inspiring Sustainability Awards - presented by the Sustainability Institute
Description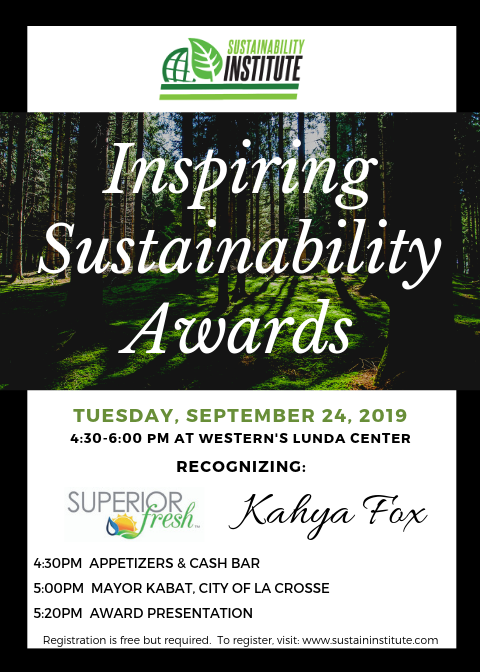 Registration is free, but required.

Superior Fresh is an industry leading aquaponics facility that uses state of the art technology and ecologically sound water conservation practices to provide the freshest and most healthy leafy greens and fish year-round. Their flagship facility is situated on 720 ecologically restored acres in Northfield, Wisconsin.
Kahya Fox is the current Executive Director of Habitat for Humanity La Crosse. She is a strong presence in the Renew program, leads the Neighbor's day event, and this year partnered with the Marsh clean up to expand outreach to volunteers in cleaning up our community. Kahya is a driving force of volunteerism in the La Crosse area and is also on the board of BBBB (Beer By Bike Brigade).