Inspiring Leaders: Derek Herrera - Rebuilding Mind, Body and Business

Thursday, September 22, 2016 from 11:15 AM to 1:00 PM (CDT)
Event Details

Being an entrepreneur takes resilience, perseverance, determination - all qualities that a decorated, Marine Special Operations Team Leader would embody. Meet Derek Herrera, Marine Captain turned entrepreneur - a man who epitomizes the idea of turning a problem into an opportunity, and a truly inspiring leader. In June 2012, after a six year career building and leading teams of Marines all over the world, Captain Herrera was shot and paralyzed by enemy small arms fire while leading his Marine Special Operations Team on patrol in Afghanistan. Derek returned to work just 7 months after his injury, and 4 months after that completed his first para-triathlon.

In true entrepreneur fashion Derek "pivoted," and after pursuing an MBA from UCLA founded Spinal Singularity, whose first product, the Connected Catheter™, is the world's first semi-permanent, fully internal, smart catheter system. Derek has led the Spinal Singularity team to win numerous business plan competitions including being a top 20 finalist in the MedTech Innovator program and winner of the primeUC competition.

Join us for a fireside chat with Derek and experience the lessons he's learned about selflessness, resilience and recovering from seemingly insurmountable odds.

The Inspiring Leaders series provides unrivaled access to been there done that industry leaders in an intimate and unique setting. The highly sought after, featured speakers share their forecasts and vision for the future as well as lessons learned from the trenches. The series is designed to be an interactive and highly educational experience for all who attend.


Speakers:
Derek Herrera | CEO, Spinal Singularity read bio»
[interviewer] Erik Halvorsen | Director, Innovation Institute, Texas Medical Center read bio»


Agenda:
11:15 AM | Registration Opens, Lunch, and Networking
12:00 PM | Presentation, Interview and Q&A
1:00 PM | Program Close


Fees:
$35 | General Public
$20 | Academic/Student Rate
$45 | At the door


Location:
JLABS @ TMC
John P. McGovern Campus
2450 Holcombe Blvd, Suite J
Houston, TX 77021


Parking Information:
Please park in the self parking areas of the McGovern Campus. Grab a Token at the gate and bring it to the event space. We encourage carpooling and using the TMC shuttles.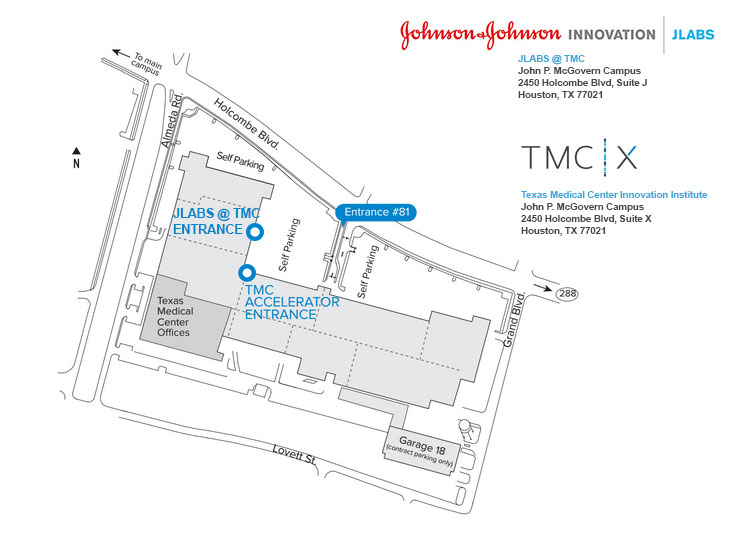 Speakers' Biographies:


Derek Herrera | CEO, Spinal Singularity
In November 2014, Captain Derek Herrera medically retired from Active Duty in the US Marine Corps after 8.5 years of service as an Infantry and Special Operations Officer. After graduating from the US Naval Academy in 2006, he has spent his first six years in the Marine Corps building and leading teams of Marines, Sailors and Soldiers all over the world. In June 2012, Derek was shot and paralyzed from the chest down while leading his Marine Special Operations Team on patrol in the Helmand River Valley, Afghanistan. He's received numerous personal decorations including the Purple Heart, Combat Action Ribbon, Bronze Star (with combat distinguishing device), Navy and Marine Corps Commendation Medal and the Navy and Marine Corps Achievement Medal.
Captain Herrera graduated from the UCLA Anderson School of Management where he earned an MBA, with a certificate in Entrepreneurship in 2015. While at UCLA, Derek was awarded the John Wooden Global Leadership Fellowship for exceptional leadership and was recognized by Poets and Quants as one of the top 50 EMBA students of 2015.
Recently, he founded Spinal Singularity, a company that designs medical devices to improve the quality of life for people with Spinal Cord Injury and Disease (SCI/D). In May 2015, Derek led the Spinal Singularity team to win the UCLA Knapp Business Plan Competition and the UCLA Student Engineering Venture Competition. Spinal Singularity was a finalist in the MedTech Innovator program (top 20/292 companies) and won the Johnson & Johnson Innovation sponsored primeUC Award.
Derek has shared his story with the hopes of advocating for the Special Operations and Paralysis communities and has spoken for many different groups and been featured on National Media Outlets. He has also worked to support non-profit organizations that he's passionate about including involvement on the Boards of The MARSOC Foundation, American Technion Society and Renovating Hope.
Connect with Derek:  


Erik M. Halvorsen, Ph.D | Director, Innovation Institute at Texas Medical Center
Erik Halvorsen became the Director of the Innovation Institute at the Texas Medical Center in November of 2015. In that role, Erik is responsible for the TMCx and TMCx+ incubators, the Biodesign program and is working to launch a TMC investment fund in 2016. He leads a cross-functional team responsible for the selection, incubation and acceleration of early stage healthcare companies and manages a 100,000 sq. ft. open innovation facility for ~30+ companies in healthcare, life science and digital health. Erik strives to broadly engage TMC network of 35+ hospitals, medical schools, universities, professional programs and clinics on all aspects and stages of innovation while leveraging a network of investors, entrepreneurs, advisors, mentors, operational and technical talent and service providers to support TMC start-ups.
Prior to joining TMC, Erik Halvorsen was the Senior Executive Director for Technology Transfer & Industry Collaborations (TTIC) at Tufts University and Tufts Medical School where he led a team and a series of initiatives to translate research and innovation into new commercial entities and products.
From 2007-2014, Erik served as the Director of Technology and Business Development for Children's Hospital Boston (#1 ranked pediatric hospital by U.S. News and World Report). There he built and the Technology Innovation Development Office (TIDO) which was responsible for translating Children's renowned laboratory and clinical research into devices, therapeutics, diagnostics, and informatics products that could benefit patients around the world. This included managing teams responsible for intellectual property, technology transfer, business development and clinical trials. He also started and was the managing partner for the first translational investment fund at Boston Children's investing ~$10M over the first 7 years of the fund.
Prior to joining Children's Hospital, Erik was Director of Business Development in Harvard University's Office of Technology Development. He joined Harvard in 2002 where he was primarily responsible for the patenting and licensing of technology arising from the departments of Molecular & Cellular Biology and Chemistry & Chemical Biology including early stage therapeutics, stem cells, targets and drug discovery technology. In 2006, Erik also became the first Director of Business Development for the Harvard Stem Cell Institute (HSCI). There he developed a comprehensive stem cell intellectual property (IP) policy, ratified and enacted by HSCI affiliated institutions, which allowed for centralization of stem cell IP and returned a portion of license revenue to fund additional stem cell research.
Erik worked at the University of Virginia Patent Foundation and the UVA Patent Foundation for-profit subsidiary, Spinner Technologies Inc. There he worked as a case manager starting up companies with faculty members around university technologies. His Ph.D. in Neuropharmacology focused on elucidating apoptotic and anti-apoptotic intracellular signaling pathways activated in Parkinson's disease and identifying potential therapeutic targets to slow or inhibit neuronal cell death and has authored and co-authored several peer reviewed papers. Erik also holds an M.S. from the Medical College of Virginia and a B.A. from the University of Virginia.
Connect with Erik:  

Have questions about Inspiring Leaders: Derek Herrera - Rebuilding Mind, Body and Business?
Contact JLABS @ TMC
When & Where

JLABS @ TMC
John P. McGovern Campus
2450 Holcombe Blvd, Suite J
Houston, TX 77021


Thursday, September 22, 2016 from 11:15 AM to 1:00 PM (CDT)
Add to my calendar
Organizer
Johnson & Johnson Innovation, JLABS (JLABS) is a global network of open innovation ecosystems, enabling and empowering innovators to create and accelerate the delivery of life-saving, life-enhancing health and wellness solutions to patients around the world. JLABS achieves this by providing the optimal environment for emerging companies to catalyze growth and optimize their research and development by opening them to vital industry connections, delivering entrepreneurial programs and providing a capital-efficient, flexible platform where they can transform the scientific discoveries of today into the breakthrough healthcare solutions of tomorrow. At JLABS we value great ideas and are passionate about removing obstacles to success to help innovators unleash the potential of their early scientific discoveries. JLABS is a no-strings-attached model, which means entrepreneurs are free to develop their science while holding on to their intellectual property. JLABS is open to entrepreneurs across a broad healthcare spectrum including pharmaceutical, medical device, consumer and digital health sectors. The JLABS flagship opened in 2012 in San Diego at Janssen's West Coast Research Center, and since then has grown to ten locations including the Bay Area, Boston & Lowell, MA, Houston, Toronto, Beerse (Belgium), New York City, and Shanghai, launching in 2019. For more information please visit jlabs.jnjinnovation.com.