Inspiring Generational Leadership: Designing an Intergenerational Culture
Increase your awareness of inclusive, multigenerational leadership strategies that attract and retain today's younger workforce.
About this event
Human capital has become the prime source of business value, driving the imperative to design a culture that attracts, inspires, and retains younger generations. Becoming a talent magnet not only benefits your business, it can benefit your community and be personally rewarding for all stakeholders. The workshop is designed to increase your awareness of field-proven practices and systems that create legacy and succession planning strategies.
Creating a positive, productive culture that attracts talent and encourages innovation requires intentionality. Once you've identified your company's core values and higher purpose, you can hire by them, onboard members by them, and truly live your values which data confirms, will lead to long-term success, profitability, and growth.
1. Reinforce the business advantages when mentoring with intentionality, leading to corporate resiliency, employee engagement, personal development, and proven higher profitability.
2. Understand why today's younger generations are attracted to corporations that have established a brand and a caring culture of inclusion, shared vision, personal empowerment, and self-accountability through responsible freedom.
3. Demonstrate the long-term benefits of mentorship as a methodology towards succession planning, legacy building, and personal mental wellbeing development for both the mentee and mentor.
About the Speaker
DeLinda Forsythe has been an executive, CEO and entrepreneur in the contract furniture industry for over thirty-five years. She founded Innovative Commercial Environments (ICE) in 2006 which has been on the Inc. 5000 seven times, in part because of her decision to partner with Millennial coworkers. DeLinda captures this journey in Inspiring Generational Leadership: Your Guide to Design a Conscious Culture which provides a guide to the advantages of creating a culture of multi-generational mentorship.
View DeLinda Forsythe's book on Amazon and for a free download go to https://www.delindaforsythe.com/book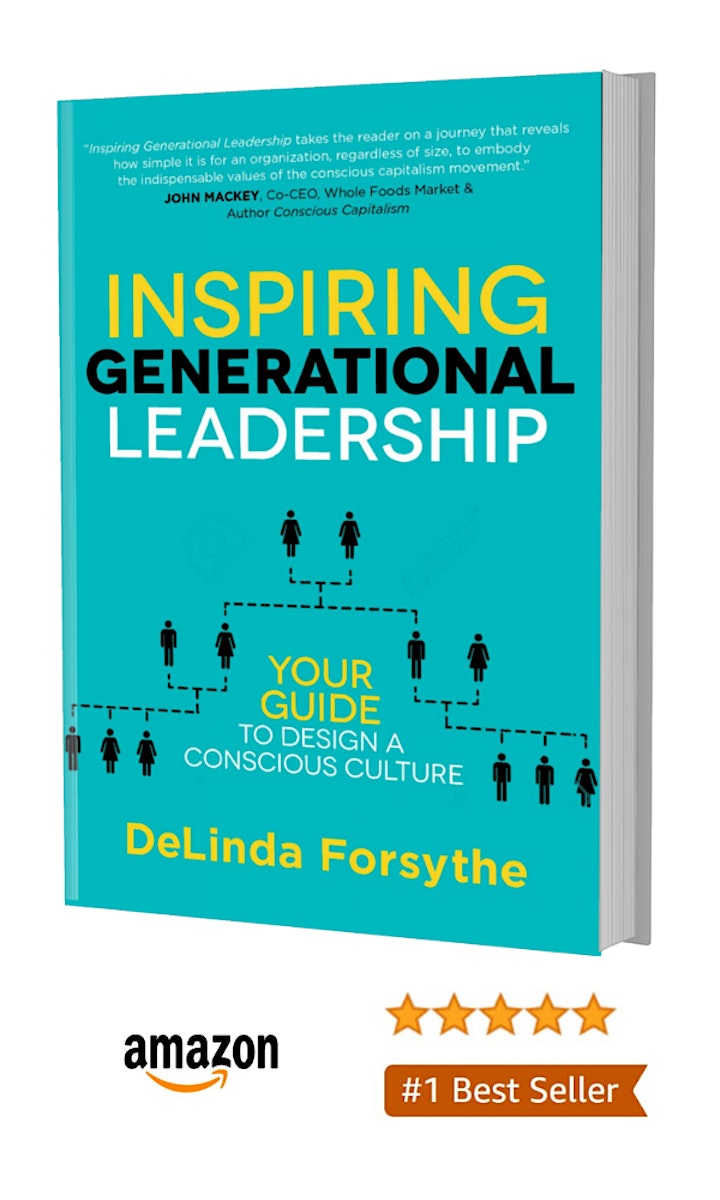 DeLinda has a long history of contributing to non-profit organizations, serving on many boards that support the San Diego business community. She is a Founding Member of the Conscious Capitalism Senior Leadership Network. The San Diego Business Journal has repeatedly acknowledged DeLinda as one of the Top 500 Most Influential People in San Diego.
DeLinda and her husband, Tom Forsythe, live in Fallbrook, CA where they enjoy a purpose-filled life filled with faith, children, grandchildren, philanthropy, hiking, biking and exploring the great outdoors in their RV.