Description
Start 2019 by attending a Retreat for Successful Women
​
Where you will discover and release Money Blocks.

Heal and balance your energy centres as well as setting multidimensional Financial Goals for the year.

Whether you are an Entrepreneur or Employee getting to know your Money Story, healing & releasing what is holding you back from becoming not only Money Conscious but Money Confident is an important part of taking Leadership in your life.

Experience

1. Fun and Easy Financial Goal Setting

2. Financial Vision Boarding

3. Chakradance & Meditation

4. Surreal surroundings

5. 2 Nights Stay Pajama Party Style

6. Meals and refreshments included

7. Community with Like Minded Women

BONUS - Healing Cacao Ceremony
You Can Obtain more info at https://bd534-ac6673.pages.infusionsoft.net
Feel free to contact me at barb@barbwallick.com or Phone 604-308-4219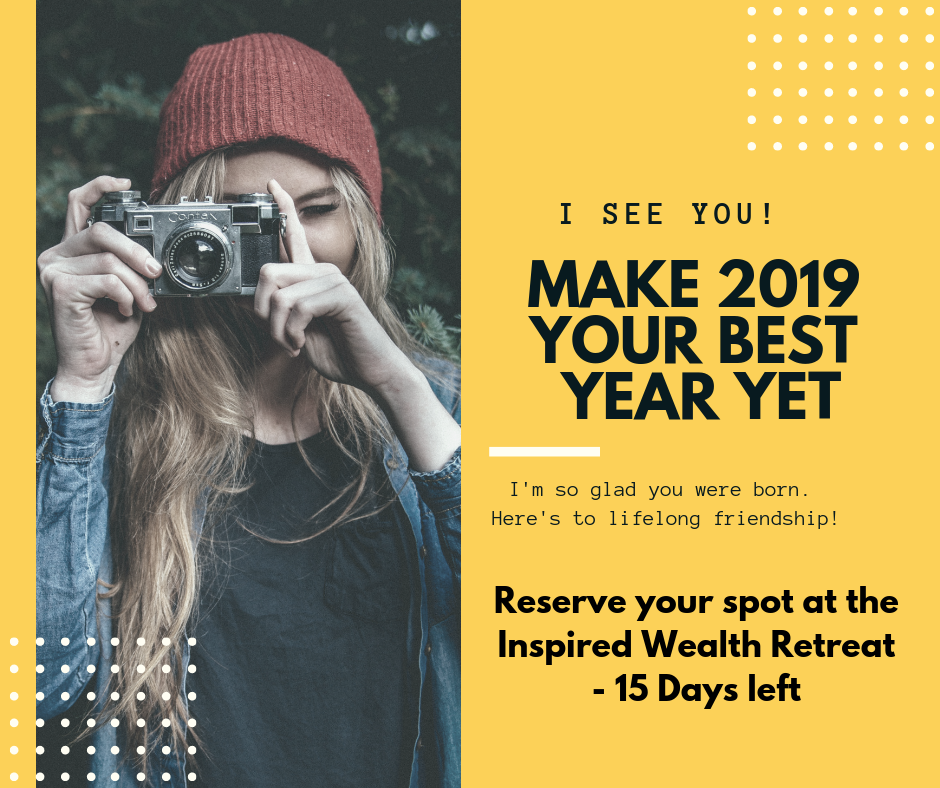 Arrive Friday afternoon and Leave Sunday at 1pm.

Your investment is $537.00 until December 15th 2018
$637.00 thereafter. Etransfer also available.

​Limited space - shared accommodation - linens included bunkbed style.