Inspire Art Co invites you to be a part of a two hour virtual art class taught by professionally trained artist Rashael Jones.
About this Event
Don't create alone. During these times, we need each other more than ever. Join us for a virtual online art class and be inspired to create together. Do you like working with acrylic paint? Rashael is going to teach us how to shade and create flowers with acrylic paints.
Want to have the supplies shipped directly to your doorstep? Click the Premium ticket and you can have everything you need to create shipped right to your door.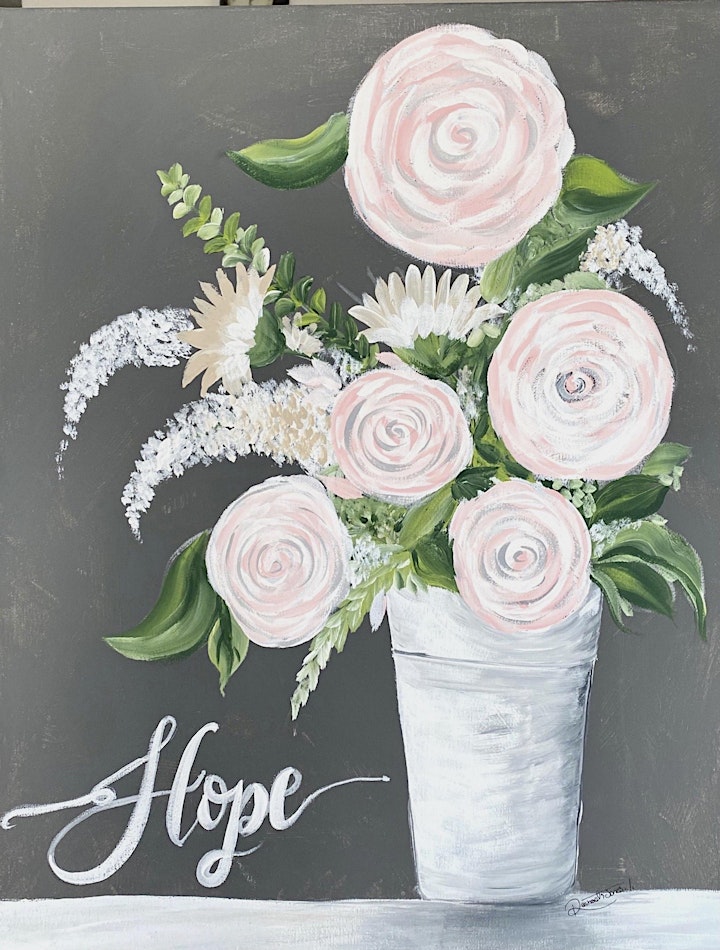 This is what we will be learning how to paint with Rashael Jones!