Actions and Detail Panel
Inspired Marketing Mastermind
Fri, May 19, 2017, 8:30 AM – Sat, May 20, 2017, 5:30 PM AWST
Description
Inspired Marketing Mastermind
Touted as the best 2-day marketing conference for women that Perth has ever seen. You won't want to miss this phenomenal event that promises to be the #1 women's business conference of the year!
This is your chance to spend 2 days with local and international industry experts, female business leaders and entrepreneurs in sessions detailing exact and proven strategies that are being used to elevate businesses throughout the world.
Are you a female business owner that's:
Not making enough money

Feeling overwhelmed

Struggling to find new leads

Want to feel supported and shown proven methodologies

Ready to step-up

You're passionate and want the right support so you can take your business to the next level
If you answered YES to any of these, don't worry, you're not alone.
Most female business owners have these exact same struggles.
Success leaves clues. And successful businesswomen know they don't need to reinvent the wheel. Instead, they seek advice from experienced teachers and mentors who can show them a better way.
About the Inspired Marketing Mastermind
At the Inspired Marketing Mastermind you get access to our experts, live Q&A, unparalleled networking opportunities and priceless information that will empower you to take your business to the next level.
This is an exclusive event, seating is VERY limited, and this event will sell out. Do not miss this once in a lifetime chance to accelerate towards your business and financial goals.
What's Covered at the Inspired Marketing Mastermind
The Inspired Marketing Mastermind is unlike any business event you have ever attended.
Have you ever been to an incredible workshop/event and learnt amazing new information, only to get back to your biz on Monday and feel totally overwhelmed?

We understand what that's like, and that's why we will be delivering world-class content, diving deep into your marketing and doing the work there and then so that you can go back to your biz after the event, confidently convert more clients and passionately grow your business without feeling overwhelmed about what to do next.
At the Inspired Marketing Mastermind our local and international guests will be covering:

The secrets of mastering the success mindset.

How to connect with and convert clients that you LOVE.

Advanced productivity and planning hacks.

How to overhaul your business confidence.

Winning the game of leverage.

Upgrading your circle of influence.
What Else Is Included?
A fun, energising 2 days of learning and implementation where you'll leave feeling empowered, ready to take action in your business and know exactly what you need to do to achieve the results you want.
Workbook and implementation activities. We're not just going to be sharing world-class content, you'll also be doing the work too. Implementation is crucial, you can learn anything, but if you don't put it into action then it's a complete waste of time. You WILL walk away with all the knowledge that you need PLUS a clear-cut plan of what you have to do when you get home because we will have already worked through it all. The exercises in your workbook show you exactly how you need to go about things. Also, our helpers will be there to assist you through the whole process. So you won't have to worry about the how, what and when as we are going to nut it out together.
An awesome boss-babe gift bag which includes all the information and contacts that you'll need to streamline your business so you can focus on what you do best. It also includes lots of other special treats, just for you.
Gourmet food and refreshments throughout the day. You will enjoy chef prepared meals thorughout the event (of course we can cater to your dietary requirements) so you don't need to bring a thing!
Positive, constructive feedback. Our experts will be there throughout the day, along with a team of trained helpers, to guide you through the whole process and will be there to offer you feedback and support.
The opportunity to network with other like-minded business women. And who knows, you may even end up setting up some partnership deals on the day – how awesome would that be!
Q&A sessions. You'll have the opportunity to have your questions answered so make sure you utilise this time to our expert's brains.
Unparalleled training that is delivered in a way that is easy to understand and action.
You're Perfect for this Event If:
You're an action-oriented, ambitious beginner who wants to sell products or services, online or off-line. If you're highly committed but new to running your own biz and you want to develop your marketing to authentically connect to a stream of new clients, then the Inspired Marketing Mastermind is for you.
You're a successful businesswoman who wants to take her biz to the next level. If you're a high-achiever and have a proven track record of success, but haven't quite nailed the level of success that you know you can achieve in your biz, then the Inspired Marketing Mastermind is for you.
What Others are Saying About Our Events
"Renee brings a unique mix of peak performance and feminine intuition to the business education game. She's passionate, energetic and highly insightful- having her in your corner is sure to be a life-changing experience." Phil Drolet, founder of the New Kings
"I just love Renee's events! Renee is truly inspirational and by example has inspired me also to make big changes in my life." Jackie Peach, Artist
"Renee has an illuminating energy that always seems to empower people. A quick conversation with Renee will reveal her passion and drive to inspire people to live their best life ever! Renee's extensive knowledge and experience in this field makes her one of the best in her field out there today." Damian Donoghue, Superhealth
"Today's event was so great. I loved meeting everyone today and I thought the exercise was really good too, great to have a plan for moving forward. Definitely looking forward to the next event." – Cally Smith, Occupational Therapist, The Movement and Me
"I love Renee's coaching and business education style. She will lift you up but the same time she'll call you out on your BS when needed. Her positivity and determinedness shines through her and it will rub off on anyone. Laura Summla, The Raw Kook
"Just love being surrounded by such vibrant, positive and wonderful women at these incredible events. And the exercises Renee takes us through always help me to think differently about an issue in my business, and I get to walk away with a practical tool to implement." – Jen Kaz, QiYoga
"Renee is one of those people they say you should surround yourself with in this life. She has an infectious positivity, draws people to her, and uplifts them." Nicole Meacock, Consultant
"I love your event because it helps me reflect and I walk away with an action in mind." – Maylene Howson, Cash Flow Analyst at Cash Flow Strength
"Being around Renee and seeing her passion to help instantly inspires, motivates and excites me. Being coached by Renee is an invaluable and incredible opportunity and something that everyone should experience." Hannah Laidlaw, The Gifting Collective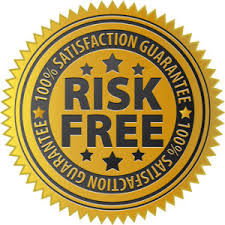 Risk-free investment.
Satisfaction Guarantee – 100% money back guarantee. If you don't feel you've recived massive value from the event, we will refund your ticket.
Go to www.InspiredMarketingMastermind.com for further information.