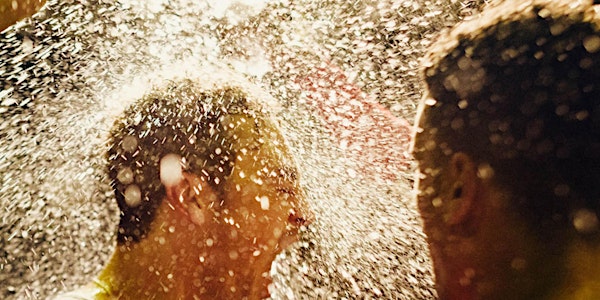 Inspired Live at Photoville LA
When and where
Location
The Annenberg Space for Photography The Studios at Century Park 2000 Avenue of the Stars Los Angeles, CA 90067
Description
nspired Live provides a platform for a unique group of cross-disciplined artists and industry professionals to reveal their sources of inspiration. In these fast-paced, 6-minute presentations, speakers select 15 images which say on screen for 20 seconds each. What inspires their work - a person, a place, an idea, an object? Where does their passion for the creative industry come from?
Co-producers Amy Wolff, Marcel Saba and Mathieu Young are passionate about the creative industry and process. Amy is the Director of Photography at Hearst's Enthusiast Group, overseeing visual content for multiple brands including Runner's World and Bicycling. As the owner and director of Redux Pictures, Marcel Saba is a photo industry. Mathieu Young is a photographer and director based in Los Angeles, and founder of Kensington Presents and Art of Freelance.
If you are unable to attend, please let us know at least 24 hours in advance, and we will release your spot in the talk to someone on the waitlist. Please be on time, if you are not checked in by the start of the talk, we will release your spot to the next person on the waitlist. Thank you!
Meet at The Studio, across the Park from Annenberg Space For Photography.
Let us know you are attending, by registering here.
Please note that seating is first come first served.
All talks are free and are open to all.