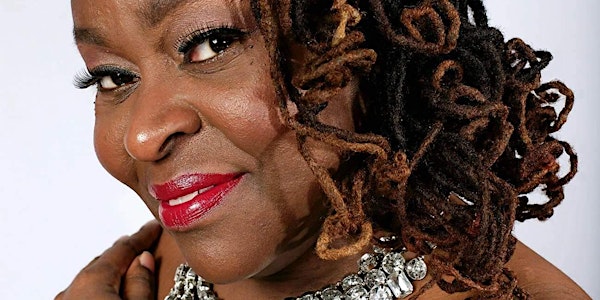 INSPIRED 2 BE: THE CHRONICLES OF CYNDIVA! - A #divasaidso CONCERT EXPERIENC...
Event Information
Location
The Motor House
120 West North Avenue
Baltimore, MD 21201
Description
Your "friendly neighborhood diva" is bringing to you the event you have been waiting for!
CYNDIVA, one of Baltimore's most amazing songstresses is planning a musical journey. She will be travelling through the sounds of artists who have inspired her that we all love. She wants you to join her on this journey at her concert, "INSPIRED TO BE: THE CHRONICLES OF CYNDIVA!"
You don't want to miss your chance to hear this fresh, soulfully expressive voice visit the work of musical legends like PATTI LABELLE, MICHAEL JACKSON, BILLIE HOLLIDAY and others. She will also be sharing her own original music.
Backed by her band, DREADLOC'D SOUL and vocalists HOMEGIRLZ IN HARMONY, CYNDIVA is preparing a memorable musical and visual experience at a great Station North venue, THE MOTOR HOUSE! There will even be a signature drink available at the bar -- PURPLE RAIN!
Purchase early bird $20 in advance to get the best price for the show. Tickets will be mire at the door.
Hosted by MISS ELLEN GEE!
Doors open at 7:30 P.M.
DON'T MISS IT!
A #divasaidso CONCERT EXPERIENCE!
Date and time
Location
The Motor House
120 West North Avenue
Baltimore, MD 21201