Multiple Dates
Inspire Your Team through Inclusive & Decentralized Decision Making
About this Event
In this free live webinar, you will learn about sociocracy through an immersive experience and experience why it is revolutionizing how teams operate. Sociocracy equips teams to operate in a decentralized, autonmouns, self managed way.
Inclusive, effective and connected teams are the consistent result of sociocratically run meetings and organizations.
Decentralize decision making through sociocracy inspires teams while improving the leadership experience and outcomes.
In this experiential workshop with author and TEDx presenter, John Buck and Monika Megyesi, you will immediately learn how to improve:
team communication
team connectedness
team efficiency
team satisfaction
loyalty and dedication
inclusiveness
Sociocracy (also known as dynamic governance) has been successfully transforming individauls and organization since the early 1970s. When you choose to integrate the sociocratic methods of inclusion, communication and connectedness into business, it naturally becomes a part of who you are. Family and friends become the joyful beneficiaries of your new ways of being.
All are welcome to attend this free training. We feel it may be particularly relevant:
If you are already familiar with Lean, Teal, Agile, Beyond Budgeting, Open Space and other social technologies focused on fostering inclusiveness, diversity effectiveness, sustainability and resiliency.
If you are facilitating meetings who is inspired to create an effective, inclusive, and enjoyable experience for all attendees.
If you are a blockchain enthusiasts who want to understand how to facilitate and lead using decentralized methodolgies.
If you are a manager who wants to engage your whole staff in changing conditions, especially in light of the current economic downturn
If you are a leader who needs to build commitment and involvement
If you are a consultant seeking professional development in order to run your client meetings to achieve better results
If you are a member of an ESOP or Cooperative and want to experience a more inclusive and efficient method of decision making and governance
If you are an Executive Director of an associations seeking to build interest and loyalty in your organizations' chapters.
Please invite your friends and collegues to join you. Sociocracy is best learned through experience -- inviting others in your network can help you to develop your own local community of practice.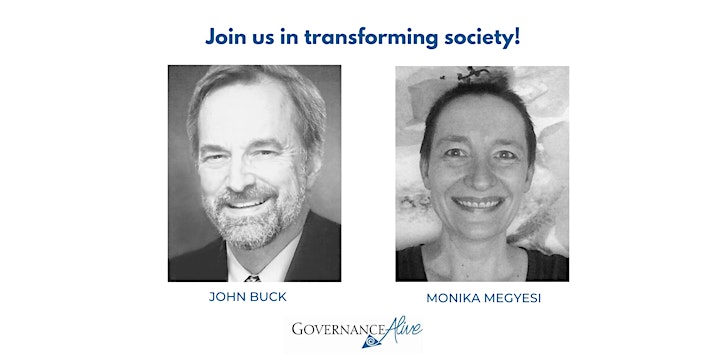 Get to Know Your Instructors ... amazing humans who have dedicated their lives to transforming society and making our world a better place.