Multiple Dates
Inspire-TV "Live Talks" with international entertainment industry guests
About this Event
Inspire-TV® and Petra Terzi invite you to a scheduled Zoom meeting.
Topic: Inspire-TV® #LiveTalks 
Sunday, October 25, 2020 - Special guest: George F. Roberson-writer/producer (Venice Queer Lion Award Winner "Jose", Juror of Cyprus International Film Festival and Bridges International Film Festival in Greece)
Time: 20:00 Athens, Greece(GMT+3)/ 19:00 Paris/ 18:00 London/ 13:00 New York/ 10:00 Los Angeles
Join Zoom Meeting
https://us04web.zoom.us/j/74617079699?pwd=WjVpK0pBOUlYbTFack1CZWtFdXN4dz09
Meeting ID: 746 1707 9699
Passcode: 7LuF4L
===============================================================
Starting on October 11th and every Sunday after, at
8pm Greece(GMT+3) /7pm Paris/6pm London/1pm New York/10am Los Angeles,
until the beginning of the New Year, Sunday, February 14, 2021,
Inspire-TV® #LiveTalks and Petra Terzi present experts from the international entertainment industry .
Recorded videos will be listed at the homepage of Inspire-TV.com after the live event.
Sunday, October 11, 2020 - Petra Terzi, CEO Inspire-TV® and Jeff Geis, CEO Univinity TV
Sunday, October 18, 2020 - Special guests: Katerina Moutsatsos-actress/writer/producer, Carol Bidault de l'Isle-producer, Severine Reisp-actress/dancer/filmmaker
Sunday, October 25, 2020 - Special guest: George F. Roberson-writer/producer (Venice Queer Lion Award Winner "Jose", Juror of Cyprus International Film Festival and Bridges International Film Festival in Greece)
Sunday, November 1, 2020 - "The Αrt of telling an intriguing story in a : 30"- 2' piece" - Special guest: Robin Humbert-Writer/Director/Producer
Sunday, November 8, 2020 - Stephanie Pedros, agent/movie director and Olympia Mytilinaiou, Director of Photography
Sunday, December 6, 2020 - Special guest: Konstantinos Koutsoliotas-filmmaker,producer ("Winter", "Minore")
Organizer: Inspire-TV.com
Co-organizers: Cyiff.com Bridgesfest.eu Petraterzi.org Cineartfestival.eu
----------------------------------------------------------------------------------------------
Every week on Sun, until Feb 14, 2021, 18 occurrence(s)
Please download and import the following iCalendar (.ics) files to your calendar system.
Weekly: https://us04web.zoom.us/meeting/upArdu6oqTIsE92mJiE6WrEpJ-lky8MCnTNM/ics?icsToken=98tyKu6sqDotGtOcthCOR7YIBIj4KPTwtlhdj_oPkTXsJnZkcCbmHK9OOasnPfve
Join Zoom Meeting:
https://us04web.zoom.us/j/74617079699?pwd=WjVpK0pBOUlYbTFack1CZWtFdXN4dz09
Meeting ID: 746 1707 9699
Passcode: 7LuF4L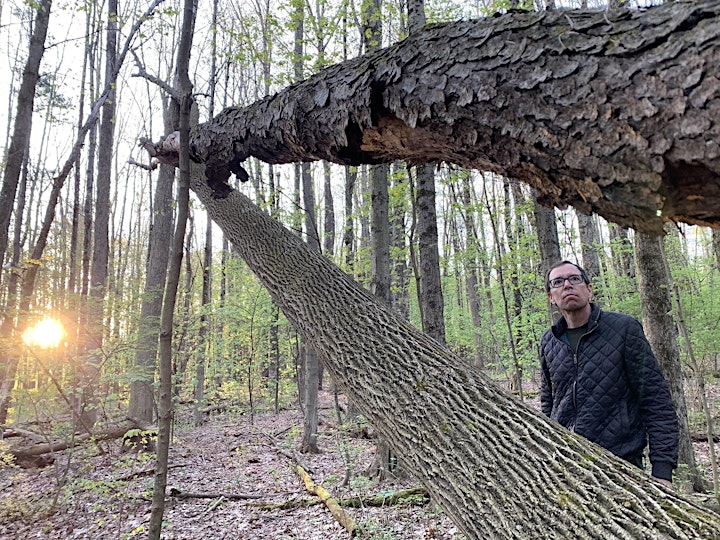 George F Roberson, PhD - writer, producer
"Jose" a feature art-film by Li Cheng - Venice film festival award winner
Fulbright Scholar: International Centre for Performance Studies - Tangier, Morocco
YQstudio, LLC is a media production, distribution and finance cooperative based on artistic-academic principles. It focuses on international cinephiles and aesthetics and on timely dialogues of Latin America, Asia, and Africa.
Founded by writer-director Li Cheng (alum of Venice ff) and writer-producer George F Roberson (alum of Venice ff, and Jury: Cyprus International Film Festival and Bridges International Film Festival - Greece), key collaborators include cinematographer Paolo Girón (alum of Venice ff, Berlin Talents) and editor Lenz Claure (alum of Cannes ff, Locarno ff, and Venice ff)
YQstudio's new release, "José" by Li Cheng, world premiered at Venice Film Festival and won Queer Lion. It's been featured by over 100 leading film festivals worldwide and by arthouse cinemas, museums, institutes, and universities reaching 50+ countries and 50+ USA cities. A youthful story of hope and inspiration—grounded in social, art and place theories: "José" was written and produced in Guatemala with all Guatemalan cast and crew; features indigenous Mayan actor, Enrique Salanic, in the lead role; was a Guatemala candidate to Platino Awards / Premios Platino; and is the first film from all of Central America ever presented at Venice Film Festival.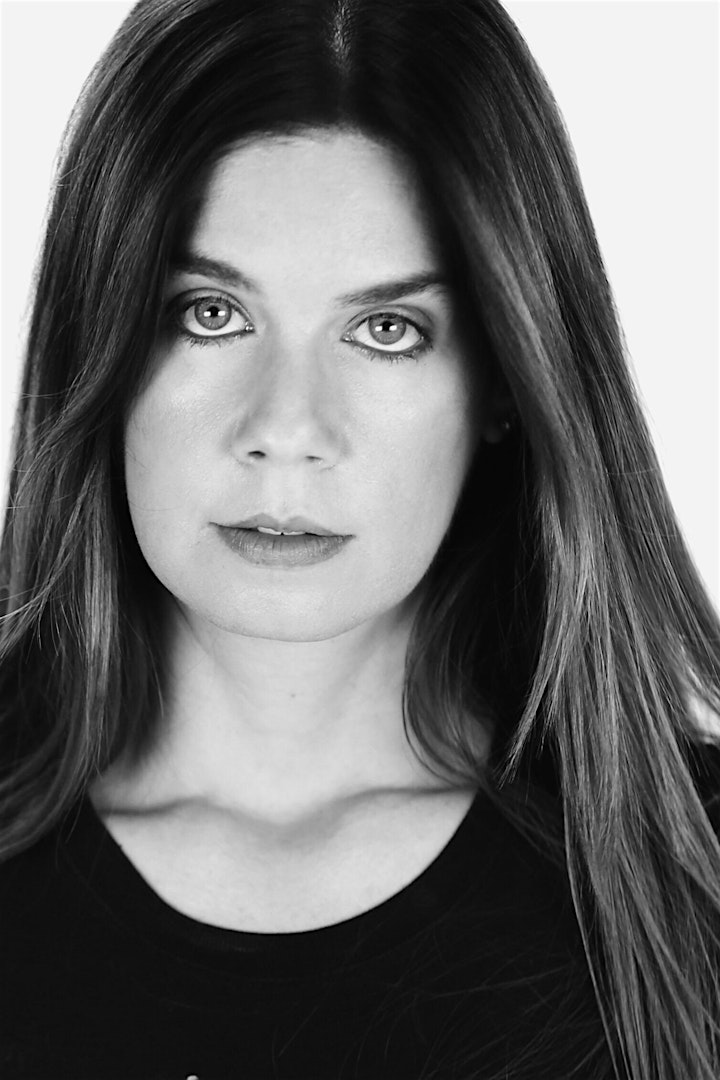 Katerina Moutsatsos - actress, producer
Born in Monterey,CA, raised in Greece, Katerina started out as an actress and achieved notoriety in Greece and Turkey through starring roles in more than 40 works (television shows, films and plays). After producing two short films in 2012, she took over as creative producer and content development at the Underground Studios focusing on "The Underground Network Project", a massive project set out to bring Democracy back to the people through the bridging of the fields of entertainment, technology, and politics. The project, attached to a TV show is in pre-launch stage and was deemed one of the most socially impactful projects by SXSW (underground.net).
She has developed and produced various short movies and YouTube videos reaching millions of views. She is the creator of "Sara and Mara" a political satire which refers to the crisis of her native Greece, published by the Greek newspaper Eleftherotypia, which was later turned into a 22-episode animated political mini-series for TV, in both English and Greek language. Her latest film project in development (currently in writing status), a trilogy under the titles "Bread", "Child", "Freedom", tells the story of a young Greek woman in post 2010-Greece and her quest for a better tomorrow, as well as the struggles of an entire generation of Greeks in the true historical context spanning a period of over 10 years. Katerina studied in Paris, and holds a BA (Maîtrise) and MA (DEA) in Theater Studies from the Sorbonne University (Paris III), has lived in 5 different cities (Paris, Athens, Rome, Istanbul, and Los Angeles) and speaks 6 languages (French, Greek, English, Turkish, Italian, German).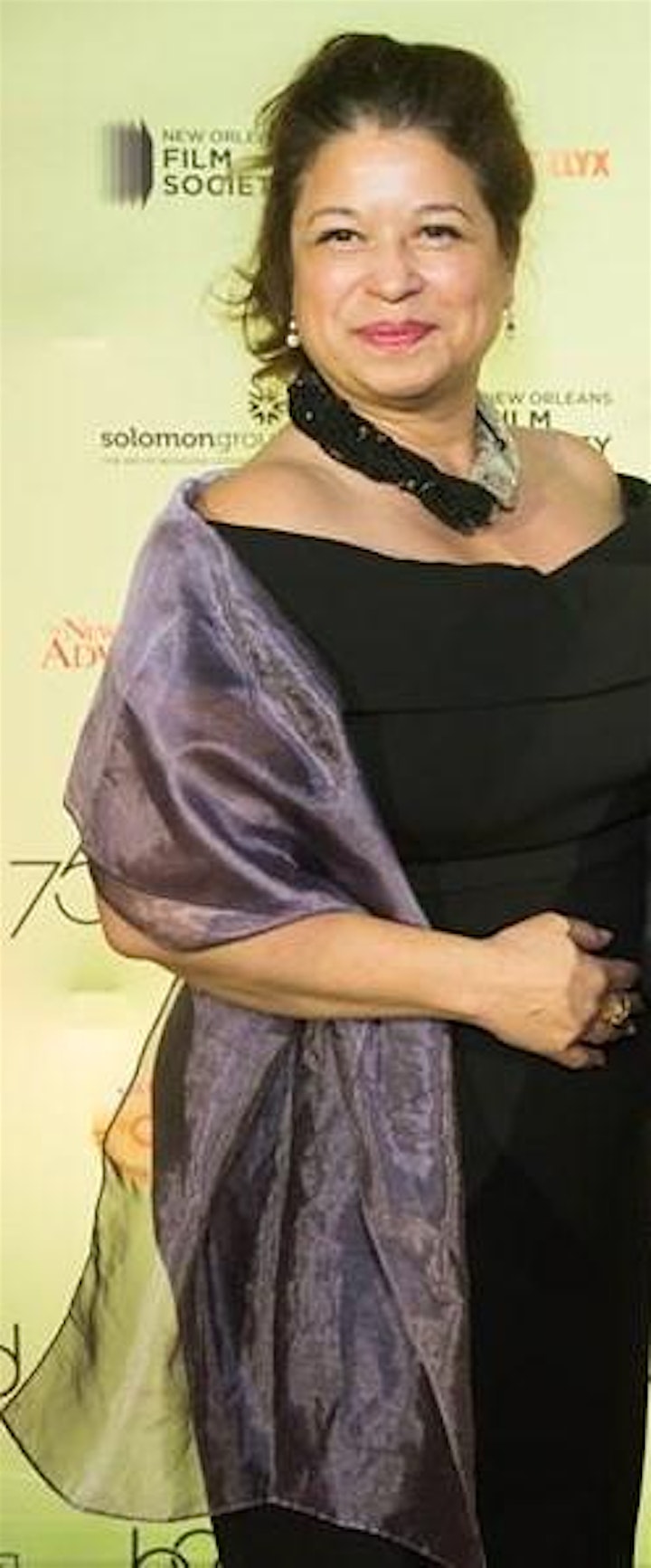 Carol Bidault de l-Isle - producer
Carol Bidault de l'Isle is an award winning producer, specialized in international motion picture/television financing, distribution, media asset acquisition and management. She brings with her 30 years of industry experience in the United States, Europe and Latin America. In 2010, Ms. Bidault moved to New Orleans, Louisiana to open the new headquarters of MediaFusion Entertainment, LLC and is currently in various stages of production on over 12 feature films, videos, documentaries.
Her recent clients and projects have included: "Aha Channel" with a catalogue of 1000 titles; Auditor for banks and investors of motion picture productions in Louisiana; Buyer of films and television programs for the Chinese market; Advisor to Washington, DC Independent Film Festival & Market, European Union's MEDIA program, Organization of American States, and Inter-American Development Bank.
Ms. Bidault began her career in script development working for the major film studios – Columbia, MGM and Paramount in Los Angeles. She then worked with renowned independent producers and filmmakers, such as Dino de Laurentiis, Federico Fellini and Sergio Leone; and then branched into distribution and international sales for Vestron, New World and Lorimar Studios. In 1988, she moved to Paris, France where she worked as a finance and distribution consultant for the European Union/France MEDIA Program for 7 years, responsible for over the gap financing of over 100 productions in Europe. In early 1995, she moved back to the United States, working for France Telecom in New York, then Discovery Communications (DCI) Washington, DC, as a Media Asset Management consultant for 5 years. In 2000, she left DCI and founded MediaFusion Entertainment, which spawned such programs as: Cultural Assets; Washington, DC Independent Film Festival and Market; Cine Latino, Latin American Film Conference at the Organization of American States; American Film Institute's Mid-Atlantic Regional Showcase (MARS), Filmmakers on Capitol Hill; and seminars and conferences, including the European Roundtable on International Film Distribution for MEDIA Salles (Italy) in Washington, DC. Born in Tegucigalpa, Honduras, Ms. Bidault grew up in Los Angeles, graduating high school from Westlake School for Girls; earned her Bachelor's degree from UCLA in Political Science, performed research for her Master's degree in Paris at l'Institut des Etudes Politiques and La Sorbonne IV. She is fluent in four languages: English, French, Spanish and Italian; and is a dual citizen of the United States and European Union.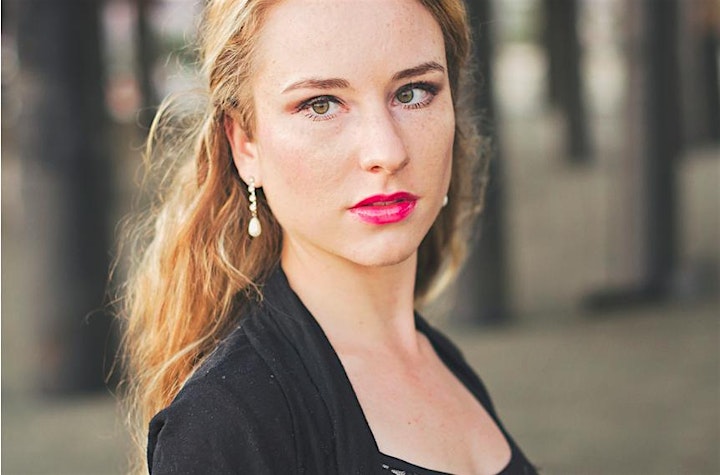 Severine Reisp - actress, film director, producer, dancer
Severine Reisp is an award-winning filmmaker, actress and producer born in Bielefeld, Germany. At the age of 16, she received an academic as well as dance scholarship to attend a boarding school in England where she was able to combine her academic studies with a high level of dance training. During her teenage years she received scholarships to attend ballet summer intensives at Joffrey Ballet School, Rosella Hightower in Cannes, Northern Ballet School in the UK, Dortmund Ballet etc. She was invited to become a trainee with Joffrey Ballet School in New York and later with State Street Ballet in Santa Barbara, California performing in pieces such as Paquita, Symphonie C, Giselle, Nutcracker, and Scheherazade etc. Severine eventually received the presidential scholarship to attend Sarah Lawrence College in Westchester where she has been able to combine her interests in theatre, film, and dance. She was able to let her own visions come to life and to collaborate with many talented dancers, filmmakers, actors, composers, and cinematographers in New York.
In 2019 Severine also danced and acted in Sasha Spielvogel's new musical Come Back Once More So I Can Say Goodbye — a celebration of the 50th anniversary of Stonewall.
Before starting her MFA in Filmmaking at CUNY, Severine worked as producer for the New York office of ARD, a public television network in Germany, one of the world's largest broadcast organizations with foreign bureaus in twenty-six countries. The network is the market leader in Germany in news programming, committing a large percentage of its prime time to reports and documentaries from abroad.
Her first longer short film Giselle showed in 25 festivals worldwide and won numerous accolades in different categories. Her recent short film A Tango to Remember has been recognized in a number of international film festivals.Recently, Severine directed the short bio-pic entitled Dance for Freedom, highlighting the challenges people of color face today.