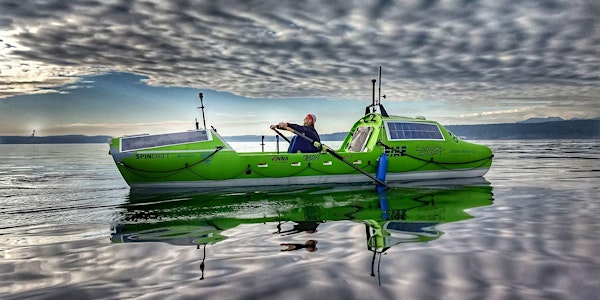 Inspire MSP: Stories of a Journey to Solo Row the Atlantic
Event Information
Location
The General Store DAO
3008 Hennepin Ave
#d
Minneapolis, MN 55407
Refund policy
Contact the organizer to request a refund.
Eventbrite's fee is nonrefundable.
All aboard! Join the United World Challenge crew for a night of storytelling, fun and games to support Terence's 3000-mile Atlantic solo row
About this event
Ahoy, Crew Mates! Let's row out for a night on the town!
Enjoy live storytelling, a taste of life at sea, and a chance to try your hand at rowing – while supporting the United World Challenge mission to inspire a more courageous world and raise scholarships to UWC.
All are welcome! Make a donation of any size or choose a ticket that suits you. Add a meal for the full experience.
6:30 - Doors open. Get a meal and bevvy and settle in for the ride
7:00 - Performance storytelling and Q&A
8:00 - Drinks, sprint rowing contests, and prizes
Inspiring tales, brutal honesty
Crossing the Abyss, TED style talk (previously rated as event's best-ever talk by 3,000-person audience)
Crash course in ocean rowing & ask-me-anything Q&A
Live scribing by Sue Shea, graphic facilitator
Dine like an ocean rower
We'll have a variety of dehydrated meals and boiled water ready to give you a taste of life at sea
Where do proceeds go?
To support the Leap of Faith crowdfund, specifically the watermaker. By desalinating salty seas into fresh drinking water, this device is my lifeline, and I will greatly appreciate your help securing mine, so I can safely cross the ocean and share the story with you.
Visit unitedworldchallenge.org/LAUNCH for details
Contributions of $50+ are tax-deductible
Can't make it?
Thank you, MSP Crew! ❤️ See you on October 30 🌊
- Tez
Date and time
Location
The General Store DAO
3008 Hennepin Ave
#d
Minneapolis, MN 55407
Refund policy
Contact the organizer to request a refund.
Eventbrite's fee is nonrefundable.