Inspire Awards - Inspiring Oklahomans of All Abilities for Over 90 Years
Actions and Detail Panel
Inspire Awards - Inspiring Oklahomans of All Abilities for Over 90 Years
Sat, October 15, 2016, 7:00 PM – 9:00 PM CDT
Description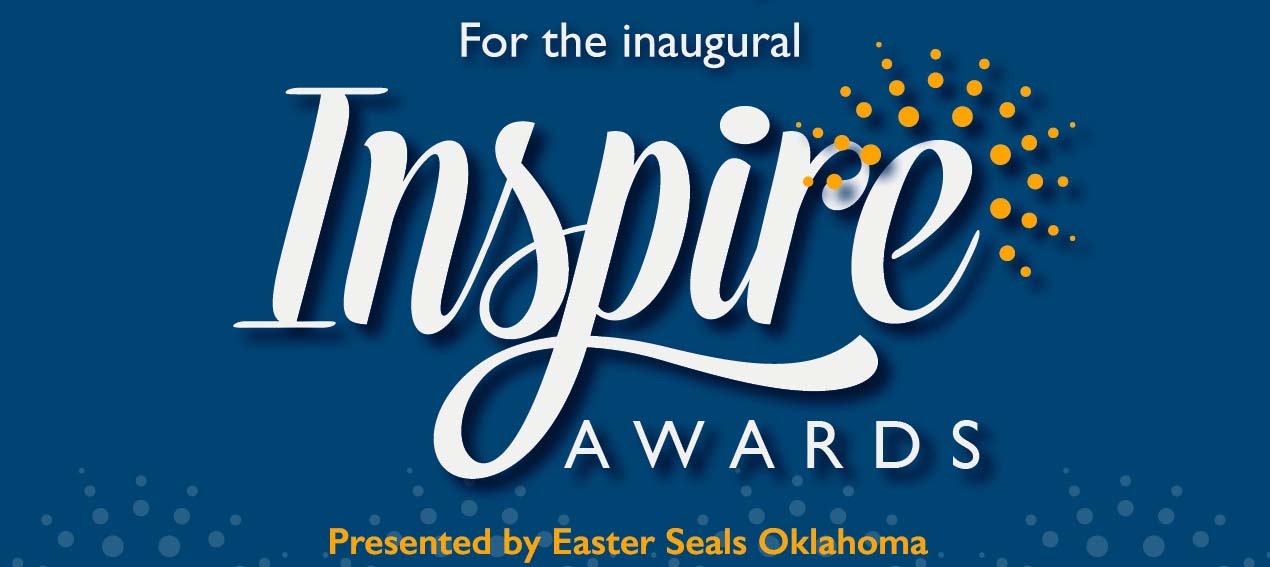 Join us for an evening of delicious food and live entertainment as we honor LeadingAge Oklahoma-Mary Brinkley, Robert Salinas, M.D. (OU Physicians), and Homeland (HAC, Inc.). These extraordinary members of the local community have served as an inspiration in their work on behalf of people of all ages with disabilities and we want you to be a part of the event!
---
FAQs
How can I become a sponsor?
The first sponsor level is one reserved table of 8 and a listing in the program - $1,500. For questions about higher sponsorship levels, contact us or check the RSVP on the invitation.
Do I have to buy my ticket through Eventbrite?
If you wish to forgo Eventbrite's convenience fee, we can extend a formal invitation or email you so that you can RSVP by mail or email. Individual tickets are $150 each and a reserved table of 8 is $1,500. Sponsorships are also available through Eventbrite or by contacting Lauri Monetti at lmonetti@eastersealsoklahoma.org.
How is Easter Seals Oklahoma funded?
Easter Seals Oklahoma is a nonprofit organization funded by tax-deductible gifts and donations. Many of the funds are donated at our annual fundraising event.
What is this year's fundraising event?
This year's inaugural event is titled, "Inspire Awards – Inspiring Oklahomans of all abilities for over 90 years." This Inspire Awards ceremony will be taking the place of last year's auction event.
What is the purpose of the Inspire Awards?
The purpose of this year's event is to honor the individuals, organizations, and companies in our community that serve as an inspiration in their work on behalf of people of all ages with disabilities
Why should I go to this year's event?
The Inspire Awards will be a fun evening at Science Museum Oklahoma, starting with a cocktail reception for our honored guests and lead sponsors, and later dinner and the ceremony where awards will be given to the honorees. Guests will have a chance to mingle, and have a chance to honor the members of the community who deserve an award for their work.
Who is being honored with an Inspire Award?
We will be honoring LeadingAge Oklahoma-Mary Brinkley with the Partner Inspiration Award, Dr. Robert Salinas, MD-OU Geriatrics with the Distinct Inspiration Award, and Homeland-HAC, Inc. with the Corporate Inspiration Award.
How do I contact someone at Easterseals to RSVP?
The ticket you buy online is your RSVP to attend. If you request a formal invitation to be mailed, the envelope provided with the invitation will be your RSVP. Either fill out the form and send the printed envelope in the mail, or fill out the form on the email. For more questions, contact Lauri Monetti at lmonetti@eastersealsoklahoma.org
Can I participate even if I can't attend?
Your tax-deductible donation can be sent in lieu of your RSVP to attend. Be sure to contact Lauri Monetti at lmonetti@eastersealsoklahoma.org for more information.