Description
An evening of great conversation, delicious food, and creative networking. This event addresses the creative and intellectual nature of inspiration in the visual, performing, and culinary arts.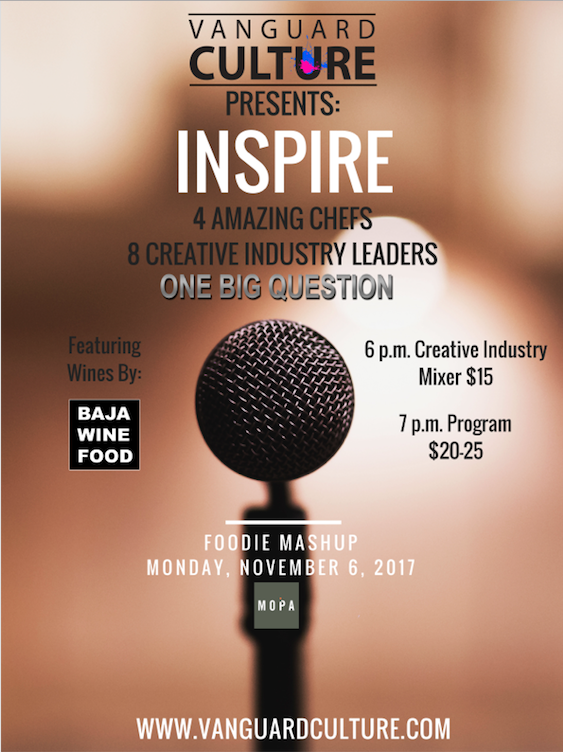 6:00 p.m. Pre-show Mixer: $15
Be Inspired by What You Can Accomplish in Vanguard Culture's Virtual Reality Room.
Create Your Own Piece of Inspirational Poetry at Ingrid Croce Art's Haiku Station.
Take Home a Psychic Drawing Inspired by Your Reading with Crystal Daigle.
Add Your Inspired Movement to a Live-Video-Dance Compilation by The PGK Project.
Join The Artist Odyssey in Sending a Video Collage Shout-Out to our Elected Officials - Inspiring them to Support the Arts.
Experience the Artist's Perspective & See Works of Art Come to Life at San Diego Museum of Art's Augmented Reality Station.
-
Featured Executive Chefs:
Featured Emerging Chefs: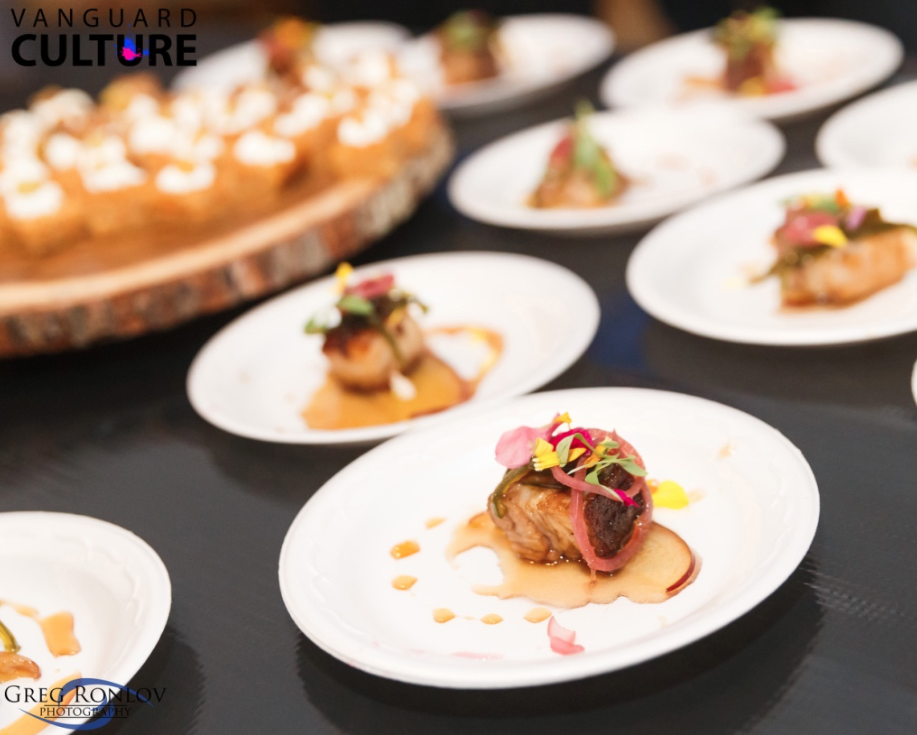 7:15 pm Program Begins $20 - $25
8 Creative Industry Leaders are tasked with answering the question: "What Inspires You?" in the rapid-fire presentation style of 20 slides @ 20 seconds each.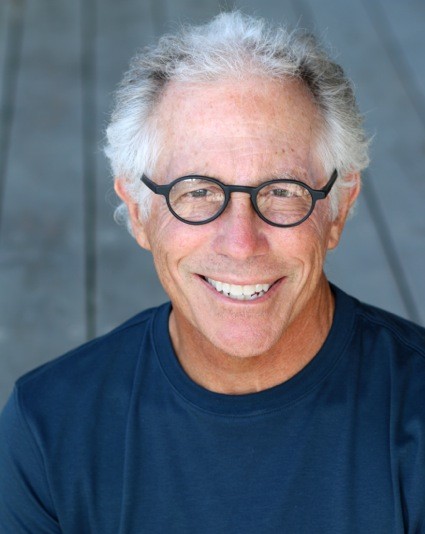 Hosted by WILL MARRÉ, Acclaimed Speaker, Moderator, Educator, Author, & Emmy® winner.
Co-founder and former president of the Covey Leadership Center which brought The 7 Habits of Highly Effective People to millions worldwide.
INSPIRE kicks off Vanguard Culture's 5th Anniversary Season and is the beginning of a new chapter of programming in support of our mission to create arts jobs, bring diverse communities together, and inspire collaboration among industry professionals from the visual, performing, and culinary arts.
Organizer of INSPIRE: 4 Amazing Chefs. 8 Creative Industry Leaders. 1 BIG Question.