Inspiration2020 Success Conference & Workshops @The Small Business Expo LA
Description
The Inspiration2020 Success Conference is inside the Small Business Expo Super Conference!
MEET THE KEYNOTE SPEAKERS:
IMAGE OF ALL TIMES AND SPEAKERS ON THE MAIN STAGE: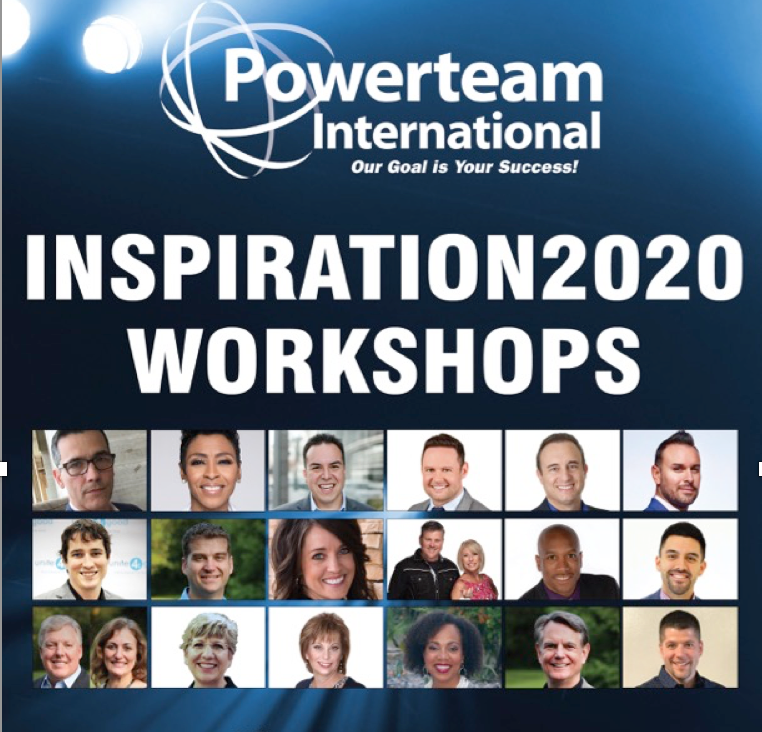 1. How is Inspiration 2020 different from other events?
Your leaders at Inspiration2020 are experts in their fields and regularly generate six & seven-figure incomes using the exact strategies they'll reveal to you. You'll learn how to achieve the financial success you deserve by following your passion, whether you're in business, online marketing or an independent.

You'll get a full day of pure education, tips, and strategies that you'll be able to apply immediately as soon as you leave the event.
CLICK HERE TO GET YOUR FREE TICKET NOW
---
2. What will I walk away with after this event?
After Inspiration2020, you'll walk away with proven & tested income generation strategies to create the financial future you deserve, without spending years of your life and thousands of dollars on formal education.

You'll leave with the tools and strategies that can be implemented easily without a big investment of time or money.

You can also walk away with high net-worth joint venture partners who can help you multiply your wealth faster and with minimum effort.
CLICK HERE TO GET YOUR FREE TICKET NOW
---
3. Can I bring a friend or partner with me?
Of course you can. Bringing a friend or partner who's as open-minded and driven for success as you is a great way to hold each other accountable for taking action on what you learn at the event.

CLICK HERE TO GET YOUR FREE TICKET NOW
---
4. I'm not sure I can spare the time, what should I do?
Would you agree that everyone else attending the event are just as busy as you are? How you choose to invest your time is up to you. Look at it this way... the reason you've been reading this far is because you're serious and ready to achieve financial freedom in an unforgiving, tough new economy. Inspiration2020 will be a helping hand to get you there faster.

The investment of your time for this day of education from real successful entrepreneurs will be worth it. If you have a real burning desire to succeed, you'll find a way to attend.... or you can watch those who do attend secure their financial futures & win business while you sit on the sidelines.

To win in today's economy, it's simple: you must invest time and effort into learning how those who are winning do it and model their methods for your own profit.
CLICK HERE TO GET YOUR FREE TICKET NOW
---
5. Can you tell me again, what am I going to learn at Inspiration2020?
As an attendee of Inspiration2020, you'll discover:
How to cleanse your mind of toxic thoughts and fears... ignore this and you're doomed to fail before you start
Simple techniques to create a

mindset that guarantees focus & success

Secrets to transform a struggling business into a thriving cash machine!
The proven formula to

get other businesses to promote your products

& services to their customers (even if you're

not

a 'big-name')
The latest technique to

drive thousands of qualified prospects to your websites

every single month - from leading online marketing experts who generate thousands of dollars every month doing this

Investing in property?

You'll want to avoid

these 5 critical mistakes

that could leave you with a lifetime in debt
The golden secret to finding your passion to succeed in whatever field you choose
Plus, much much more delivered during this full-day training event.
RESERVE YOUR TICKETS TODAY & RECEIVE YOUR COMPLIMENTARY SPECIAL REPORT ON HOW TO BUILD A SUCCESSFUL BUSINESS ( VALUE $197)
SMALL BUSINESS EXPO INFORMATION:
Small Business Expo is America's BIGGEST Business to Business Trade Show, Conference & Networking Event for Small Business Owners, Entrepreneurs, Start-Ups and anyone that works for a Small Business or who is inspired to start their own Business.
Small Business Expo has been recognized three years in a row as an Inc 5000 fastest-growing privately held company celebrating its Ten Year Anniversary.
Our focus is on targeted learning, networking, building valuable new business relationships & finding top vendors that help Business Owners take strategic action to immediately improve their Small Business.
At this FREE one-day event hosted in 15 Major US Cities, over 75,000 passionate Business Owners will connect, network with vendors in various industries, and learn from the best in business about how to solve their most pressing business issues.
Small Business Expo Highlights Include:
Shows in 15 Major US Cities
FREE to attend means serious ROI
Seminars presented by Industry Experts
Business-Critical Workshops

to drive immediate action & business growth

Speed-Networking Sessions

that create new opportunities

Connect with Industry-Leading Vendors

in the Exhibitor Hall to get the best deals & discounts for various products & services to run a successful Business

A Fun, High-Energy & Collaborative Environment
Small Business Expo is the place to get inspired, ignite your Entrepreneurial Spirit and continue your ongoing path to SUCCESS!