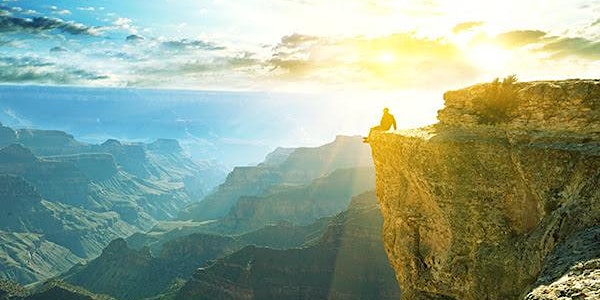 Inspiration Night with Sheryl Blumenthal and special musical guest Rashid Lanie
When and where
Location
Twentieth Century Club 4201 Bigelow Boulevard Pittsburgh, PA 15213
Description
Join us for an incredible soul-filled evening with international award-winning producer, composer and pianist, Rashid Lanie, whose work has been heralded worldwide. His beautiful angelic-channeled music will lift our hearts at a time when our heart-light is vital on this planet, and higher ascension is imperative.
Sheryl Blumenthal, called 'Little One' by the Angels, will deliver a message that will engage all concerned, helping to align the workings of everyone gathered on this special evening, uplifting us toward our higher purpose as human beings. Sheryl will give an angelic-channeling that will leave a lasting, blessed impact, both individually and collectively.
RASHID LANIE is an internationally acclaimed composer, pianist, producer and recording artist who performed at the "World Cup 2010 Kick-Off Celebration Concert" in South Africa with John Legend, Angelique Kidjo, Shakira, Alicia Keyes, and Black-Eyed Peas. He has also worked with Chaka Khan, Paul Simon, Jackson Browne, Will.I.AM, Randy Brecker, Ray Parker Jr., Lew Soloff, Hugh Masekela, Ernie Watts, Bobby Womack, Slash, The UN Jazz Orchestra, Verdine White, Jonathan Butler, and the world famous Agape International Choir. He was Musical Director for the launch of the Lion King album "Rhythm of the Pridelands", featuring musicians from the bands of Stevie Wonder, Madonna, Adam & the Ants and Yanni. To date, Rashid has released four CD's of original music. He is currently completing a smooth jazz CD, and contributing a song to the new CD for peace supported by UNESCO and Action Moves People United. Rashid recently won the 2018 SAFTA (South African Film & Televison Award) as well as the Rapid Lion Award for his soundtrack work on "Kalushi - The Solomon Mahlangu Story"
SHERYL BLUMENTHAL is a pure vessel for the I AM. As a Universal Teacher and an enlightened being, her gifts support the work that humanity strives to excel towards. Through rare abilities her gifts offer love, healing, peace, and direct guidance through an extremely powerful and transforming unity with angelic presences, the Council of Elders. Sheryl has studied in England, Japan and the US for many years. She serves on a number of panels, including the board of directors for the non-profit Global Healing Foundation, the Global Council of Spiritual Teachers, an associate of the International Association for Spiritual Coaches (IASC), the Taskforce for Humanity, the Self-Worth Coalition-Global Initiative, and others. She has been the keynote speaker in numerous forums, a presenter at Columbia University , the UN, retreat centers, fellowships and other programs. She holds a number of ministerial licenses and certifications.