Insights to Industry

Thursday, September 19, 2013 from 8:00 AM to 3:30 PM (EDT)
Event Details
Insights to Industry Workshop
Thursday, September 19, 2013
Scripps Florida, Classroom B158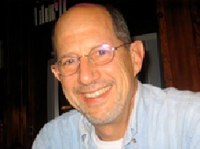 Speaker Randall Ribaudo, Ph.D.
Sponsors:
Scripps Florida Graduate Program
Scripps Florida Society of Research Fellows
Scripps Florida Career and Postdoctoral Services Office
Max Planck Florida Institute for Neuroscience
University of Miami Miller School of Medicine
Vaccine and Gene Therapy Institute of Florida
 
Agenda
08:00 - 08:30am   Check in
08:30 - 10:00am   Session 1:  An Introduction to Industry Careers
10:00 - 10:15am   Break
10:15 - 12:30pm   Session 2:  Deciphering job ads, developing targeted resumes, preparing for                                          interviewing, and networking
12:30 - 13:30pm   Networking Lunch
13:30 - 15:30pm   Extra Open Session
Workshop Description
Adapting to industry jobs can be a significant challenge for scientists coming from academia. Industry values and even requires skills that go beyond the traditional scientific/technical competencies.  The ability to work in cross-matrixed environments, demonstrate solid tactical and strategic thinking, ability to delegate, communicate and understand basic concepts of project management are common prerequisites for jobs in industry. Although these skills are not typically emphasized during academic training, many research activities do in fact map to these competencies.  Having an awareness of your skills and an ability to express those skills in business terms provides a significant competitive advantage in landing an industry job and being successful in that job.
This training workshop introduces 24 business competencies valued in industry, relates them to postdoctoral research experiences, and demonstrates how to identify those competencies and relate them to job ads and descriptions.  We will also discuss industry's perception of academic scientists with regard to their assumed strengths and weaknesses and how to leverage that knowledge along with an understanding of your own real capabilities to advance your career. Access to the SciPhD online self-assessment is also included.  This instrument profiles your own competencies in these 24 areas and maps your strengths to different job types in different types of companies.  This information can be used in developing resumes, cover letters, preparing for interviews, and for short and long term career planning.
We will look at how to demystify job ads to identify the explicit and implicit information they contain, and how to use that information in conjunction with the results of your self assessment and additional intelligence through smart networking to make you competitive for jobs you desire. Additionally, understanding the social context of these competencies, and how they relate to each other provides foundations for not just obtaining industry jobs, but for excelling and succeeding in an industry career.
Key topics that will be discussed include:
24 business competencies companies are looking for in new hires

translating your research experiences into the 24 competencies

Solving the industry prejudice against academics "lack of experience"

NEW: matching your skills to the job ad in your targeted resume
NEW: five questions to ask during your interview
NEW: the three questions you have to be prepared to answer
NEW: understanding and marketing your three identities that separate you from the competition
NEW: five key action items for building your network

free access to SciPhD online training course and self-assessment

$100 credit towards SciPhD Get That Job! services 
Testimonials about the course: http://www.sciphd.com/SciPhD.com/Testimonials.html
Extra Open Session
SciPhD will also provide an additional OPEN session for all SciPhD workshop attendees. This OPEN session will take a deeper look at the communications skills necessary to succeed in industry as well as how to apply those communications skills in meeting new people, building your career network, and interviewing successfully.  We will discuss what kinds of questions you can expect, how to manage those questions, and use these new skills to establish favorable impressions with new audiences.  Attendees can bring job descriptions, CVs and resumes to the session in order to address specific questions and concerns.
Speaker Information
Randall RIbaudo, PhD  co-founder, SciPhD
Human Workflows and SciPhD co-founder Dr. Randall Ribaudo has over twenty years of experience in the Scientific Research and biotechnology field and has successfully made the transition from academia to industry. Dr. Ribaudo co-founded Human Workflows after more than five years at Celera Genomics. During his time at Celera, Dr. Ribaudo has acted as a liaison between Celera and the pharmaceutical, biotechnology and academic communities, served as product manager responsible for developing support products for the Proteomics Groups mass spectrometry software, led the iScience Task Force to define strategic directions for sister company Applied Biosystems, advised on product development for the Celera Discovery System and enterprise solutions for information integration, and worked as a Manager of Strategic Solutions in the Informatics business.
Prior to Celera, Dr. Ribaudo worked at the biotechnology and bioinformatics company Molecular Applications Group. Dr. Ribaudo was responsible for presenting the revolutionary capabilities of MAG's products to representatives in the pharmaceutical, biotechnology and academic communities.
Dr. Ribaudo also has extensive experience in the academic biological life sciences arena as well. After receiving a Ph.D. in Immunology at the University of Connecticut, Dr. Ribaudo joined the Laboratory of Immunology, NIAID at the National Institutes of Health where he studied themolecular basis of antigen presentation. Dr. Ribaudo then accepted a position in the National Cancer Institute in the Laboratory of Immune Cell Biology as a Principal Investigator where he developed his own research program studying the immune response to viruses and tumors, leading a team of postdoctoral fellows, technicians, and University and High School students. His work at the National Cancer Institute led to the development of a novel technology to develop vaccines against tumors and viruses. Dr. Ribaudo holds patents for this technology which are now being further developed by private companies.
All of this experience has provided Dr. Ribaudo with tremendous insight into the rapidly exploding technological capabilities inareas of discovery research, information and data management, as well as a detailed understanding of the skills and competencies required for scientists to be successful in industry careers.
When & Where

Scripps Florida, Classroom B158
120 Scripps Way
Jupiter, FL 33458


Thursday, September 19, 2013 from 8:00 AM to 3:30 PM (EDT)
Add to my calendar
Organizer
The South Florida Training Consortium is a cooperative among training offices at Scripps Florida, Max Planck Florida Institute, Vaccine and Gene Therapy Institute, Florida Atlantic University, and University of Miami. We collaborate to provide professional development programming to student, postdoctoral, and faculty scientists in the South Florida region.