Description
October 26, 2018 9am to 4pm
Insights to Action: A human-centered approach to designing customer experiences
---
Class Description
Designing great customer experiences starts with deeply understanding your customer. In this one day learn-by-doing course, you'll take a human-centered approach to uncovering deep customer insights and innovating new solutions. You'll be introduced to the core principles of design thinking and feel what it's like to solve a problem and innovate. You will learn how to use Conteneo's in-person and online collaboration frameworks to capture customer insights, define the problem to solve, generate ideas and prioritize viable solutions.
You'll walk away with new tools for your customer experience toolkit!
3 Great Reasons to Attend this class:
1) Jodi is a fan of "HOW"! This course will give you tools you can use right away.
2) Jodi is not a fan of slides! Yes you will see a few but for the most part, you will be practicing in a very hands-on class that is as engaging as it is informative.
3) Understanding customers is not just essential, it can actually FUN! We all have parts of our jobs that are, well, not fun. But knowing your customer and delighting them with your solutions should be on your amazing list. This class will show you how to be effective and excited to gain deep insights to deliver value to your market.
---
To ensure that you can continue to leverage online collaboration after you attend Jodi's course, you will receive a one year, Standard License to the Conteneo Weave platform. More information about Conteneo can be found here.
---
Who Should Attend
Customer and user experience practitioners

All members of Agile teams - Scrum Masters, Developers, Product Owners, Business Sponsors

Anyone who wishes to create more innovative product and service offerings

Anyone interested in Design Thinking
---
Style!
Each course in this workshop series is fast-paced and team-oriented. After a brief overview of the material, we'll get right to work. Wear comfortable clothing, because you'll be moving - and PLAYING!
---
Completion of each course gives you 30 Training Credits towards your Certified Collaboration Architect (CCA) status!
---
Materials
A copy of Weave reference documents

A variety of handouts used to stimulate thinking and apply the materials
---
Refund & Cancellation Policy
A full refund will be issued if you cancel your registration at least 10 working
days before the event start date. After this period, the following fees will be
deducted from the booking fee.
5-10 working days' notice: 50% of course fee
0-5 working days' notice: 10% of course fee
Replacing delegates: this can be done at no extra cost.
We reserve the right to postpone or cancel this course if there are insufficient
registrations. If this is the case, you will be notified 5 working days before the
course start date. In this case, you will be offered an alternative date or a full
refund. We will not be responsible for any other costs incurred.
---
Your Instructor: Jodi Bradley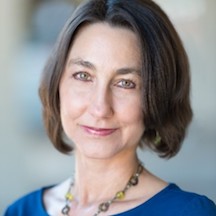 Experience Design Strategist and CX Consultant
Certified Collaboration Architect (CCA)
Certified Customer Experience Professional (CCXP)