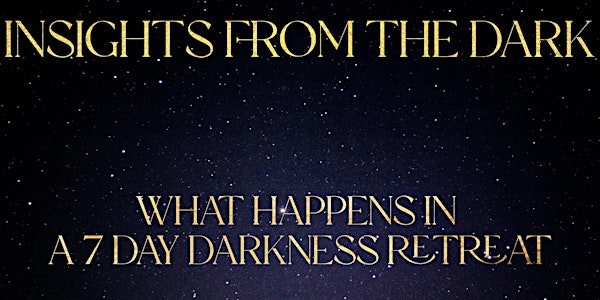 Insights from the Dark
Your questions answered about dark retreats
Date and time
Sunday, March 5 · 4 - 5pm PST
About this event
What is a darkness retreat? Why are they becoming so popular?
Why would a celebrity at the top of their field, like Aaron Rodgers, take time to go into the dark?
What do you do with all that time to yourself -- without distraction?
How do you eat, shower, use the bathroom in total blackness?
How does the light feel once you emerge?
I just returned from a dark retreat and will answer all these questions, and more.
7 Days in darkness totally changed my relationship to reality, and I'm excited to share the experience with you!
Yes!! There will be a replay.