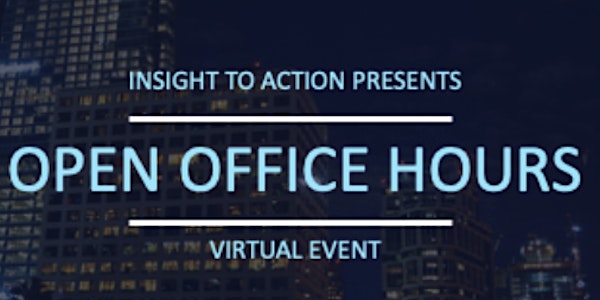 Insight to Action Office Hours
Insight to Action is hosting open office hours – bring all your brand and growth strategy questions!
About this event
Brand Strategy: Brand strategy offers strategic guidelines to maximize the value of your brand equity and drive growth, carefully considering whether or not the proposed expansion will add to, or dilute, brand equity.
Growth Strategy: Every organization knows that business growth is essential to success—and that growth begins with marketplace insights. To produce significant insights, you'll need a game-changing strategy for growth.
Michal Clements is a business consultant and executive coach with over 25 years of brand and growth strategy expertise across a wide range of industries. For complete bio click here
Zoom logistics will be emailed to you upon registering. If you do not receive an email, please contact trudy@itoaction.com.