Insight Chicago Meditation Community's New Year Retreat 2017
Description
The Buddha set the wheel of the Dharma in motion over 2500 years ago with the revelation of the Middle Way as expressed through the eightfold path. The Buddha's message was simple yet profound. Neither a life of self- indulgence, nor one of self-denial can bring happiness. Only a middle path, avoiding these two extremes, leads to peace of mind, wisdom, and complete liberation from the dissatisfactions of life. Put simply, the Middle Way describes the way or path that transcends and reconciles the duality that characterizes most thinking and feeling.
This New Year retreat we will continue our inquiry into the Middle Way through the contemplation of feeling the second foundation of mindfulness. We will explore the domain of feeling in relation to the direct experience of body, mind, and heart. Through mindfulness of feeling we can trace the source of our confusion and discover the key to the hearts essential freedom.
Retreat Location: This year Insight Chicago is hosting its annual New Year's Retreat at The Cenacle Sisters Retreat Center in Chicago, IL. The Cenacle has ample accommodations to meet ICMC's needs as well as spacious and peaceful surroundings, inside and outside on their lovely grounds for sitting, walking and reflecting.
Retreat Description: Insight Chicago's New Year's Retreat will begin at 10:00am on January 1st, 2017 through 12:00pm on January 4th, 2017. The retreat will be held in Noble Silence. Retreatants will practice mindfulness meditation, which involves moment-to-moment observation of the body/mind process through calm and focused awareness. We shall use the Buddha's principle instruction on meditation, the teaching on the four foundations of mindfulness, as our guide. This retreat is suitable for beginners and seasoned meditators alike. The teacher will provide instruction and discussion, dharma talks, and group meetings throughout the retreat.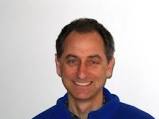 Andrew Getz: We are happy to welcome Andrew Getz back to Chicago. Andrew has been leading meditation retreats for Insight Chicago since IC first began offering retreats in 2004.

Andrew lives in California and has practiced Vipassana meditation for over 30 years, including four years as an ordained monk in Thailand and Burma. He studied under U Pandita of the Mahasi Meditation Center in Burma, and spent a period of time in the monasteries of Ajahn Buddhadasa of Thailand. He has taught at Spirit Rock and The Insight Meditation Center in Barre MA and has also taught the New Year's meditation retreats at Insight Chicago for many years. He is a long time student of the Diamond Approach.
Andrew is a hospice nurse and psychotherapist who trained as a mindfulness-based stress reduction instructor by Dr. Jon Kabat-Zinn. He has worked extensively teaching mindfulness in healthcare community settings and with incarcerated teens. We are fortunate to have him return again to Chicago this year.
Cost: Costs include three meals a day (with the exception of the first day, 2 meals and the last day, 1 meal) and all boarding expenses pertaining to your stay at Cenacle Sisters. All meals will be standard with vegetarian, vegan and gluten-free options available by request. If you have any dietary restrictions please make a note on your registration form and contact us by sending a message to registar@insightchicago.org.
The cost per person for the retreat is as follows:
Single: $ 395
Double: $ 315
Non Residential / Commuter: $ 210
Dana: The teachings are offered freely by Andrew, as the cost of the retreat merely pays for our food and lodging. There will be an opportunity to make a donation (dana) to the teacher at the end of the retreat.
Registration: Space is limited so early registration is highly recommended. Confirmation will be made on a first come basis. If registration becomes full, there will be a waiting list for those who are still interested in attending. To register, go to the registration page, select a Single Room, Double Room or Non-Residential option, click Order Now for credit cards or other payment type for check, and fill out the registration information. You should receive an email confirmation from Eventbrite after you register. A week or two before the retreat you will receive information about Cenacle Sisters and what to expect and bring to the retreat.
Cancellation and Refund Policy: Cancellations before November 29th will receive a full refund. Cancellations after November 29th until December 12th will receive a refund less $50. No refunds after December 12th, except for legit emergencies. Scholarships are limited and will pertain to the commuting option only. Please contact registrar for more information.
Contact via email to registrar@insightchicago.org