Description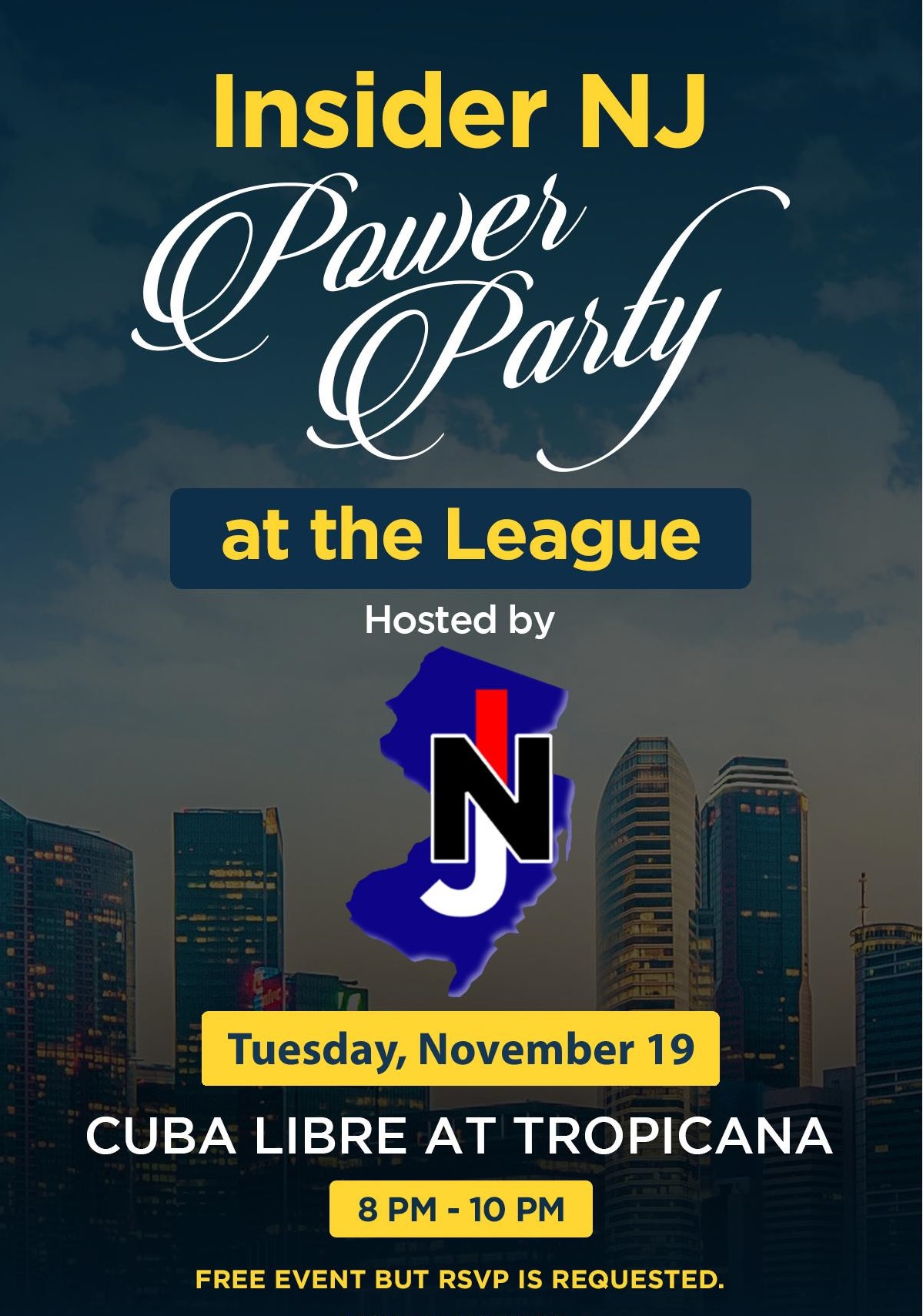 If you're heading down to the League of Municipalities in Atlantic City this year, be sure to join Insider NJ at our Power Party (Part III) on Tuesday November 19th.
Our last two Power Parties have been a blast for those who have attended (over 500 both years) and Insider NJ is looking forward to hosting the event – our third annual – once again during the League.
We'll have an open bar and food and – if that isn't enough of an enticement – we'll be releasing our 2019 Insider 100: Power publication, so there will be plenty of conversation and intrigue throughout the night.
If you're interested in joining as a co-host of the Power Party through a Power Experience Package, go here.