Description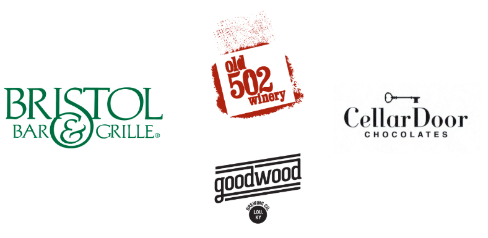 It's the time of year for gatherings and celebrations - and as Insider Louisville's first year as a nonprofit newsroom draws to a close, we feel there is much to celebrate!
Please join us for our 2018 Holiday Open House on Thursday, Dec. 6 between 4:00 - 7:00 p.m. at our office.
Members of the Insider Louisville board, staff, and editiorial team will be here ready to chat with you, including managing editor Mickey Meece, Sara Havens, Caitlin Bowling, Joe Sonka, Boris Ladwig, Olivia Krauth, Michael L. Jones, Lisa Hornung, and Bill Doolittle.
This is a celebration of all things local: food and drink, journalism, and — most importantly — citizens like you who support our work and make Insider Louisville's news coverage possible. Snacks and libations will be provided by Bristol Bar & Grille, Old 502 Winery, Goodwood Brewing Co., and Cellar Door Chocolates.
Event details
Thursday, Dec. 6
4:00 - 7:00 p.m.
200 S 5th Street, 300N
Parking information
In addition to street parking, there is a PARC garage at 536 W Market Street. From there, the entrance to our building is on the first floor next to the guard booth, under the blue awning. Please take the North elevators (located by the building's 5th Street entrance) to get to our office on the third floor.
Insider Louisville is a 501(c)(3) nonprofit news organization. We dig deeper, ask more questions, and seek experts to add analysis and context to the issues that our readers – Louisville's stakeholders – care about the most. Our mission is to inform these readers with impactful, public-service journalism so that they can help shape outcomes. Our goal is to raise the level of civic engagement in our communities and to be an indispensable source of information about local business, government, education, health, and culture.