Join us and our partners ON RUNNING, Wednesday, June 30th for a lively discussion for insiders.
About this event
We'll have an exclusive interview with Sabrina Horn on the importance of authenticity in leadership, the topic of her just-released book, Make It, Don't Fake It. She'll be interviewed by Jeremy Asgari founder/CEO of Outsiders.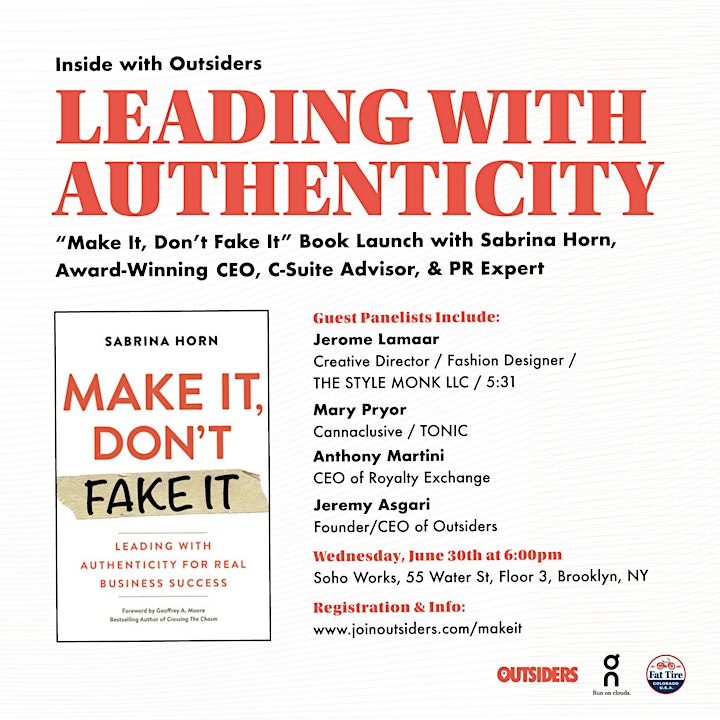 Next up, a panel discussion with successful founders and influencers Jerome Lamaar, Mary Pryor, and Anthony Martini, will elaborate on how to lead with integrity for long term success.
Listen, learn, and interact with all of our speakers to do better, be better, and lead better.
Checking in: When you arrive at 55 Water, head directly to the Empire Stores security desk (not Dumbo House) to check-in so they can provide access through the turnstiles which lead to Soho Works elevators.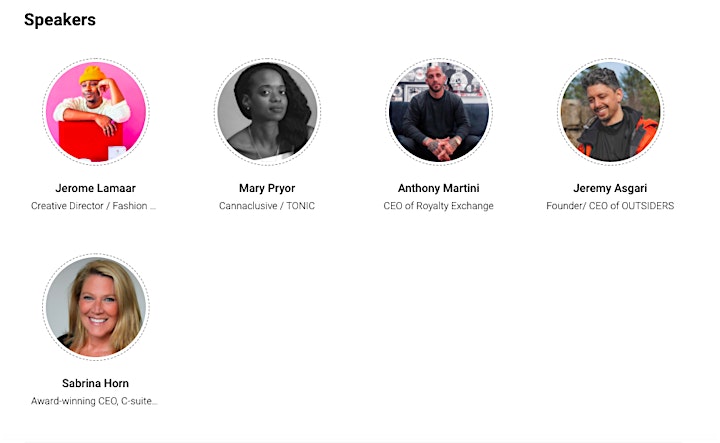 Organizer of Inside with Outsiders: Leading With Authenticity
The Outsiders is a New York-based social club. Our mission is to bring people together and introduce the possibility of a deeper connection through outdoor experiences and travel. We work hard to keep these adventures affordable and accessible to provide more people with the opportunity to join us and experience the outdoors.
The Outsiders are made up of social butterflies, urban explorers, music lovers, outdoor enthusiasts, thrill seekers, creatives, foodies -- in essence we are New Yorkers looking for our next adventure with like-minded people.
Our adventures present a level playing field, helping individuals connect on a multitude of levels helping break that monotonous routine we fall into throughout our lives.
Welcome to The Outsiders.