Description
Inside Time Outside is a seasonal program for women focussing on inner health and wellbeing through nature connection.
~~~~~~~~~~~~~~~~~~~~~
A four week Winter program starts Sunday 16th June (1 pm - 5 pm).
~~~~~~~~~~~~~~~~~~~
Reconnecting to nature, nearby and far, opens new doors to health, creativity, and wonder. It is never too late. -Richard Louv, 'The Nature Principle'.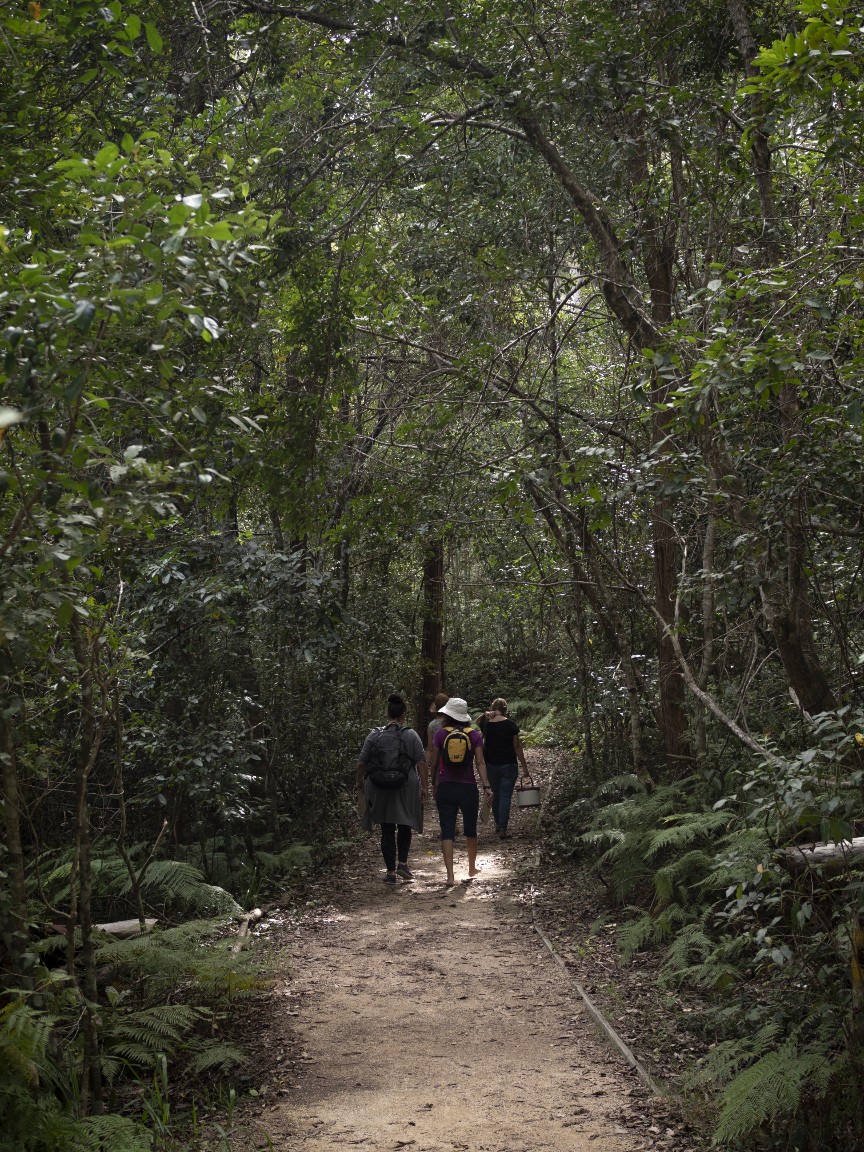 Why make time for outside play?
I know you are likely busy, perhaps overwhelmed, and maybe even anxious - but these are all the more reason to make time for outside play.
Time in nature makes us happier, calmer, healthier, more creative, more empathetic and more likely to engage with the world and with each other.
Time in nature, especially solitary time, actually frees up time.
The whisper of your intuition becomes more audible and you'll find it easier to decide what it is you want to do with your one wild and precious life (to quote Mary Oliver). It will help you to identify what matters most and inspire you to let go of the rest.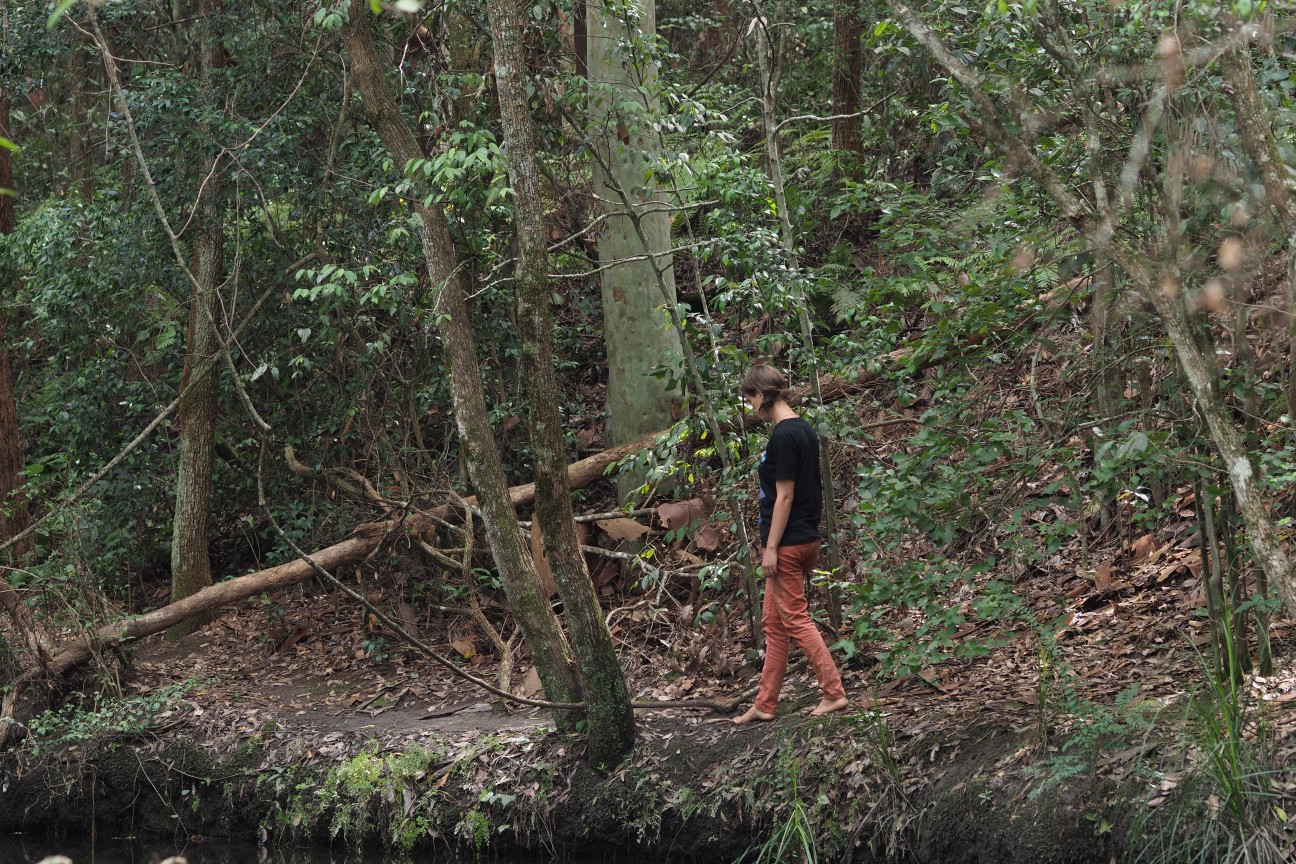 By the end of the four week Winter program you will:
have embraced all that is wonderful about winter - a time for retreat, rejuvenation and renewal.

know a selection practices you can use (no matter where you live) to increase your connection with nature, including: barefoot walking, sit spot, natural movement, nature meditation, and wild crafting.

be more familiar with your local environment and know some of the plants and animals of your region.

have met (or reacquainted yourself with) your own plant ally and power animal.

be enjoying the benefits of ample (safe) solitary time (especially wonderful for those of you who may not feel comfortable wandering through bushland areas alone).

have rediscovered ancient feminine wisdom and know how to better align your daily life with the cycles and seasons of nature and life. You will have realised how much easier life can be if your activities are in sync with the earth's seasons, phases of the moon, your life phase and your own menstrual cycle.

have connected with other women equally interested in deepening their relationship with mother nature.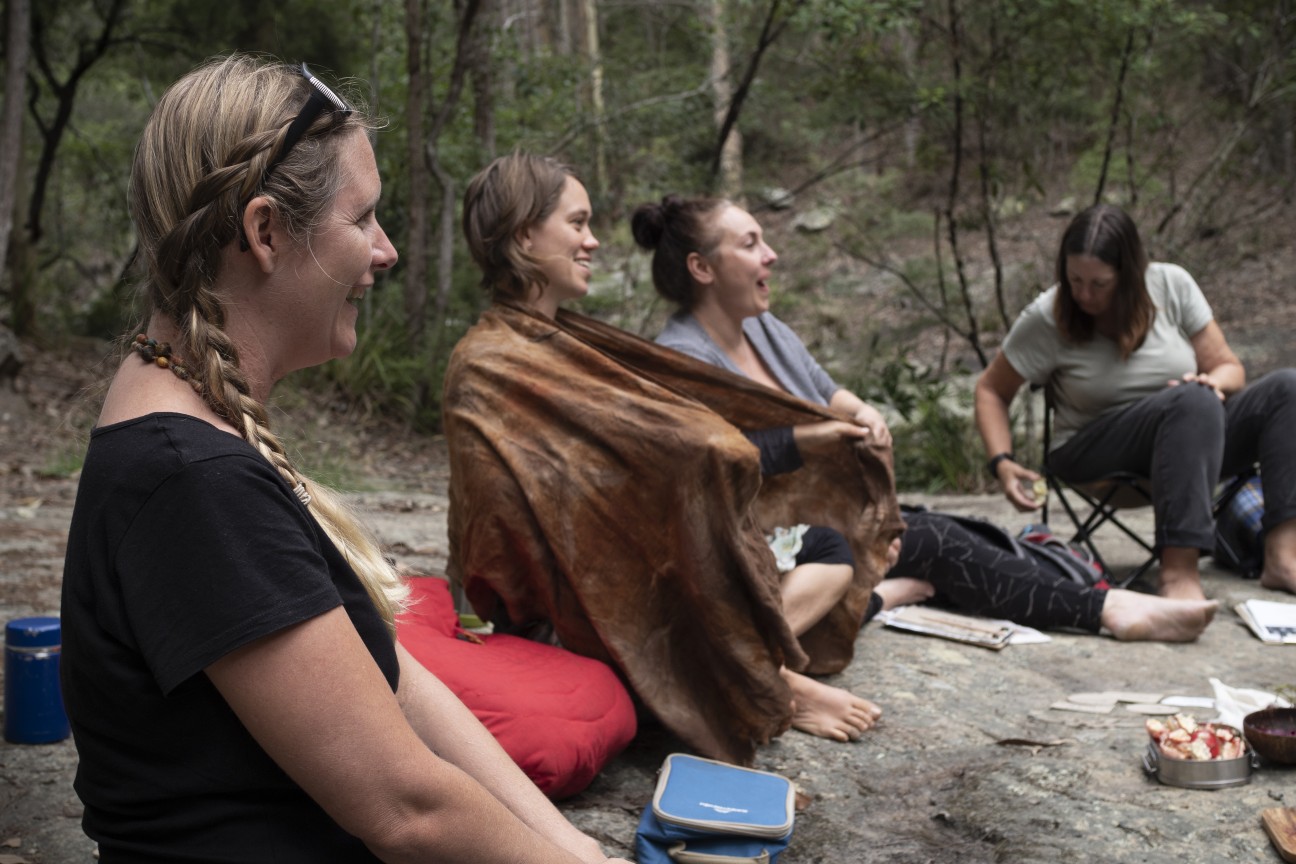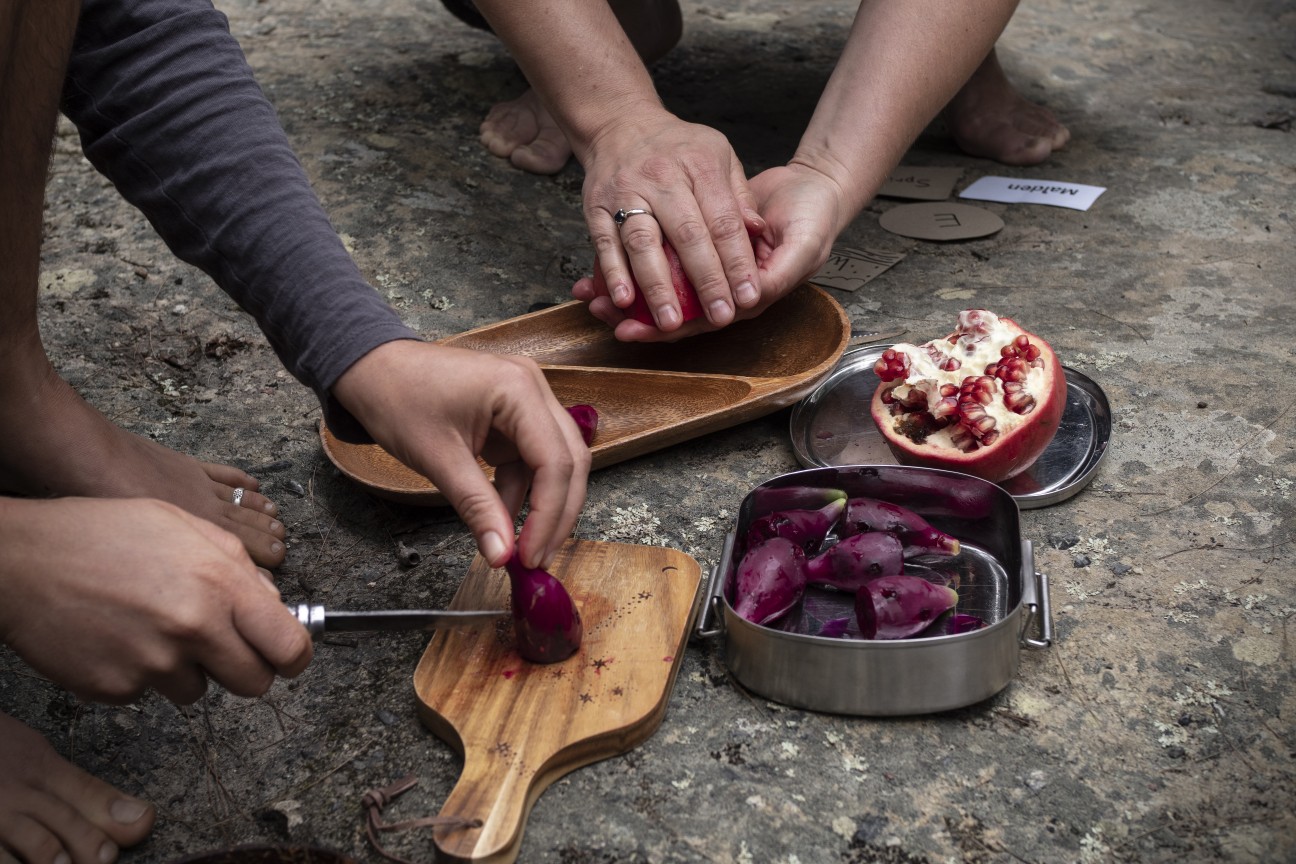 You will be nourished each week with seasonal soup, fruit, and homegrown and foraged herbal teas.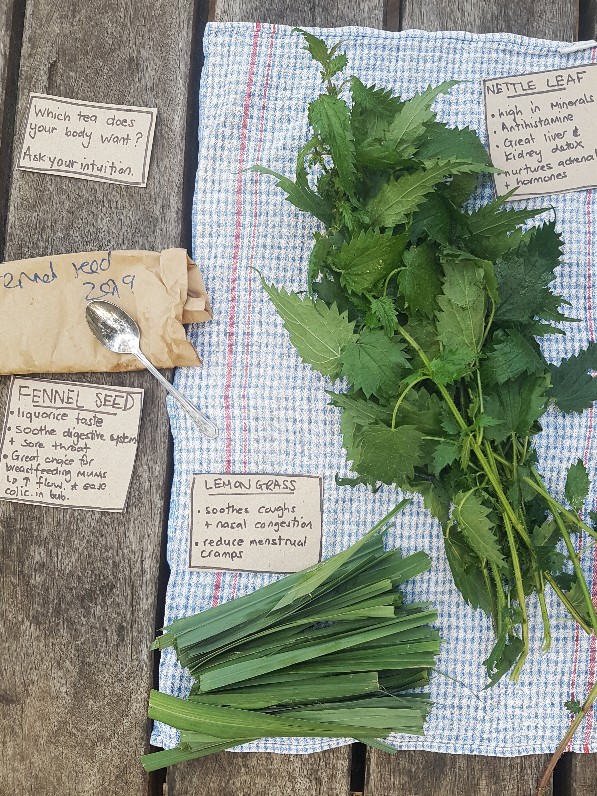 ~~~~~~~~~~~~~~~~~~~~~
Who is this workshop for?
All women of any age or fitness level. No previous experience required. Suitable for those with little or loads of nature connection experience.
Babes in arms are welcome. Toddlers and older children are likely to be a distraction for you. We are meeting in a natural environment with a range of risks including water, wildlife and uneven surfaces.
~~~~~~~~~~~~~~~~~~~~~
Where:
Glenrock State Conservation Area, only a short drive from central Newcastle (specific location to be advised).
~~~~~~~~~~~~~~~~~~~~~
When:
Join Tricia and Rahkel and a small group of women (maximum 7) this Winter for a four-week program.
Sundays 1 pm - 5 pm: 16th, 23rd, 30th June and 7th July
~~~~~~~~~~~~~~~~~~~~~
How

much does it cost?

The four-week program costs $320 and can be paid in full at registration, or $80 per gathering.

The fee includes handouts and refreshments (herbal tea, fruit & nuts plus seasonal soup).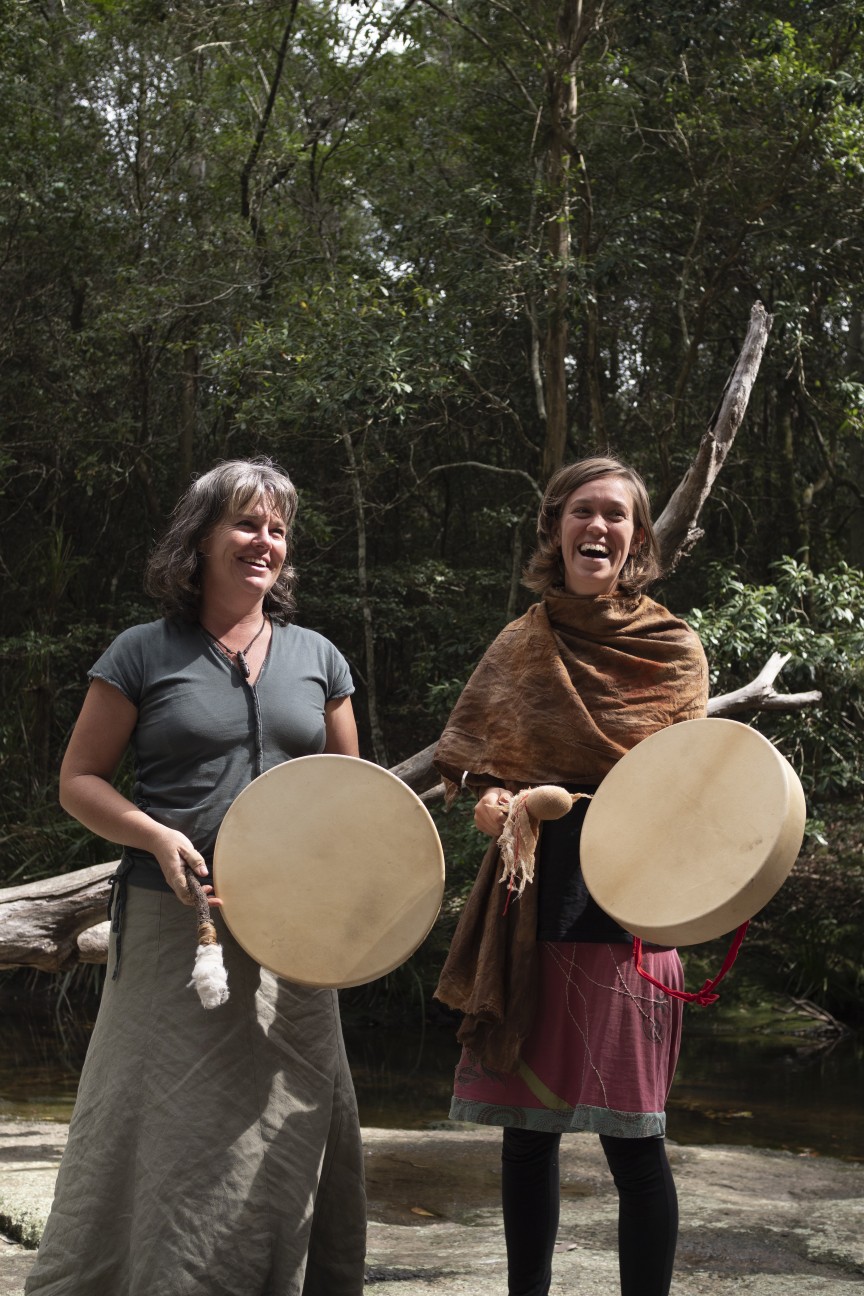 Gatherings will be led by Tricia (left) weeks 1, 3 & 4 and Rahkel (right) week 2.
When facilitating your nature connection activities, Tricia combines her background as an ecologist with her more recent training in shamanic womancraft. She enjoys combining the science, spirit and history of nature connection.

Rahkel is passionate about women's empowerment through listening to wild nature - inner and outer. Rahkel is weaving a path of sharing through outdoor recreation, steiner education, motherhood, birthwork, and shamanic womancraft.

~~~~~~~~~~~~~~~~~~~~~
Testimonials from a previous Autumn Inside Time Outside participants:
"With our days often stuffed to the gills and any gaps swiftly plugged with tasks (whether they be necessary or otherwise) a four hour session focussing on 'inner health and well being through nature connection' did indeed feel like an indulgence- and yet, a nurturing of needs shouldn't come with an apology.
Joining the autumn group, any hesitancy I might have felt is quickly dissolved and a supportive space amongst like-minded women easily established. Through a combination of science and ways of old, Tricia weaves her knowledge and heart through these sessions- giving you both the space, time and understanding that you'd unknowingly yearned for.
With this combination, comes a cyclical re-synching of sorts or a gentle reminder. Not only of the benefits of a life lived through deeper connection to the natural world, but also what it means to be a woman- and there's an incredible strength in that." Brydie Piaff.
"I attended the Autmunm InsideTimeOutside with Tricia and felt like I'd discovered something I've been seeking for a long time. To sit quietly in the bush with women seeking connections to each other, to the bush and to reclaim the ancient knowledge of women was so rewarding. To take this time out from the chaos of life to be immersed in nature was incredibly enriching. Tricia is warm and lighthearted and while some of the things I learned were new (and sometimes a little intimidating) for me, Tricia helped me approach them in a playful way. I came away each week feeling grateful that I could do it all again the following week. With Tricia's gentle guidance I'm building a toolkit of ways of 'self-care' - all while being barefoot." Kate Bennet

"I really looked forward to my time with Tricia in nature connection. I always left feeling nurtured, grounded and connected." Atlanta Camilleri
~~~~~~~~~~~~~~~~~~~~~
Save the date for future seasons:
Inside Time Outside will continue into Spring and Summer.

Spring:
Wednesday: 4th, 11th, 18th, and 25th September

Sunday: 8th, 14th, 21st, and 28th September.
Summer:
Wednesday: 27th November, 3rd, 11th, and 18th December

Sunday: 1st, 8th, 15, and 22nd December.