Description
We'll discuss THE THING's 10-year history, from our beginnings as an experimental art project to our expansion into creative direction and consulting for brands like Levi's and Nike. We'll also show selections from our rarely-seen archive of artist-conceived objects, and will have a special Thing to give away to all in attendance.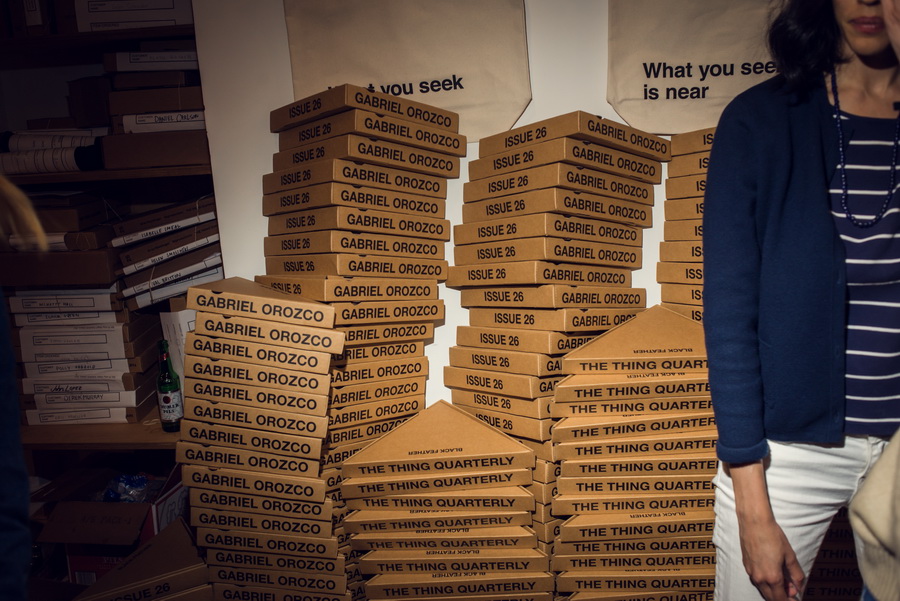 HOSTED BY: The Thing Quarterly
THE THING Quarterly is an artist-run publication in the form of objects. It's like a magazine, except that each issue is conceived of by a different contributor and published as a useful object. We work with artists, writers, filmmakers, designers, and musicians to create issues and projects that ask us to rethink our relationship to objects. We believe that objects, with all the magic and stories that they carry, speak to the importance of art in our daily lives.
THE THING began in 2007 as an experimental publication by visual artists Jonn Herschend and Will Rogan. It was an effort to open up a new, affordable access point to experiencing art. Not thinking the project would last more than a year, Jonn and Will made all of the objects by hand. Now, THE THING is a collaboration between the small team assembled in our office, the many contributors we invite to take part, and a range of designers, makers, and manufacturers. We provide a platform for artists to push the boundaries of object-making and address the challenge of how to see and create meaning in our daily lives.
CONTACT INFO:
THE THING Quarterly : 415.218.0821
Email : support@thethingquarterly.com
---
Event Type : Inside the Studio
Event Focus : Branding, Graphic Design, Product Design, Design, Art & Publishing
REFUND POLICY : We do not offer refunds. If event is sold out, we might be able to give your spot to someone on the waitlist.