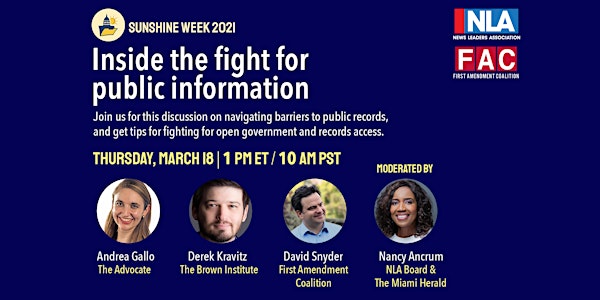 Inside the Fight for Public Information
Inside the Fight for Public Information: Join us to discuss navigating barriers to public records and fighting for open government.
About this event
In 2020, access to public information became even more challenging. Government at all levels cited the pandemic for refusing to respond to records requests. Yet news organizations across the country published essential accountability journalism, breaking through barriers to open government. Hear from journalists from The Advocate, The Brown Institute, plus a First Amendment Coalition attorney, on how they navigated barriers to public records to tell important stories about COVID-19, official misconduct and beyond.