Inside Startup Fundraising - Free Breakfast Panel
Sales Have Ended
Registrations are closed
Thank you for RSVPing for Inside Startup Fundraising. We look forward to seeing you on December 2, 2014!
Sales Have Ended
Registrations are closed
Thank you for RSVPing for Inside Startup Fundraising. We look forward to seeing you on December 2, 2014!
Description
Startup fundraising can be an arduous journey. Wouldn't it be easier if you had your own team of guides to help you along your way?
Team startup to the rescue!
Our team of VCs, financial consultants, bankers, and lawyers has collectively helped walk thousands of companies down the fundraising path -- from identifying the best funding source to negotiating the best terms.
Now we'd like to share our common wisdom with you, to help take some of the pain and confusion out of the fundraising process.
Join us for this 2-hour panel session during which we'll cover:
- What investors are looking for
- What separates companies that get funding, and those that don't
- Approaching fundraising like a business development process
- How to value your startup
- What you need to do from an operational perspective to prepare for outside investment
- Convertible notes, option grants, series A, term sheets...and more!!
Our illustrious panel includes:
Adam Rothenberg, Partner - BoxGroup
Brendan Dickinson, Principal

-

Canaan Partners
Eliot Durbin, General Partner

-

BOLDstart Ventures
David Ehrenberg, CEO and Principal - Early Growth Financial Services
Devon Bostock, Venture Capital Banker

-

Square 1 Bank
Josh Reinhard, Regional Sales Consultant - TriNet
Moderator: Jim Fulton, Partner - Cooley, LLP
Come prepared to ask questions, to network, and to set yourself up for your next raise.
---

Early Growth Financial Services is an outsourced financial services firm that provides accounting, CFO, strategic finance, tax, and valuations services and support to small to mid-sized companies nationwide, With 400+ clients from NYC to Silicon Valley, we understand the challenges and opportunities of businesses at every stage of the development process and can provide the necessary financial services.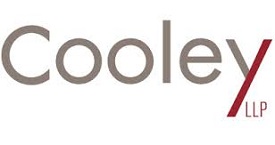 Cooley, LLP has 800 lawyers across 11 offices in the United States and China. Cooley's attorneys solve legal issues for entrepreneurs, investors, financial institutions and established companies. Clients partner with Cooley on transformative deals, complex IP and regulatory matters, and bet-the-company litigation, often where innovation meets the law.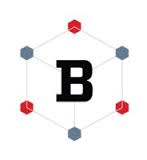 BoxGroup is an early-stage investment fund based in NYC. Our goal is to back the best entrepreneurs regardless of location or stage. We view investing as a journey where we support companies based on conviction in the team. We look to partner with extraordinary entrepreneurs building disruptive technology companies and with visions to create the next generation of category defining businesses.

Canaan Partners is a global venture capital firm that invests in people with visionary ideas. The kind that not only results in new and valuable technology, but game-changing healthcare startups as well. We were early investors in some of the world's leading technology companies, including PrimeSense, SuccessFactors, and LendingClub.

Seed stage venture capital focused on enterprise and network technology. Boldstart Ventures invests in SaaS, IT, and smart data.
boldstart.vc / @boldstartvc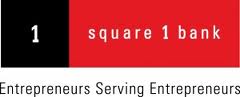 Square 1 Bank specializes in providing financial services to entrepreneurs and venture capitalists. We help growing companies and their investors navigate financial obstacles by providing access to funds and expertise. Our customized product offerings and unrivaled team of banking specialists provide a banking experience designed exclusively for you.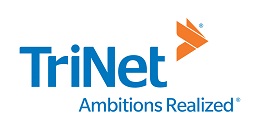 TriNet delivers HR outsourcing services that allow growing companies to do what they do best. Small to medium-sized business in technology, financial services, non-profits, and professional services use TriNet's all-in-one solution for human resources, benefits, payroll, workers' compensation, and strategic human capital services.