Inside SPA Webinar Series | Leadership & Decision Making
The Summer Principals Academy is teaming up with our Faculty to host webinars for you to gain an inside look into courses we offer!
About this event
ORLA 4001 | Introduction to school leadership and decision making with Dr. Alison Gillespie & Dr. Brian Perkins
This course uses the literature on decision-making theory in combination with intensive case-study analysis in groups to explore how decision-making styles and strategies affect problem-based decision-making in innovative public school settings.
Dr. Alison Gillespie received her Ed.M. in Curriculum and Instruction from Arizona State University in 2004; her Ed.M. in Organizational Leadership from Teachers College Columbia University in 2016; and her Ed.D. in Education from Teachers College Columbia University in 2017. As a dedicated professional with progressive experience in education leadership and school administration, Dr. Gillespie is renowned for creating, implementing, and overseeing educational programming aspects including teacher development and evaluation, curriculum design, strategic planning, and intervention.
Since entering school leadership in early 2005, Dr. Gillespie has led schools through financial hardships, management changes, and complete redesign. In 2017, Dr. Gillespie became Principal in the White Bear Lake Area Schools where she served 1,300 freshmen and sophomores in high school. While Principal, she led her schools to achieve the highest state reading scores in close to 7 years, all while transforming school culture through restorative discipline practices and intentional redesign. In her current role of Principal on Special Assignment at White Bear Lake Area Schools, Dr. Gillespie assists the Superintendent in leading district departments, buildings, and sites in managing initiatives to ensure systematic alignment toward the district's new vision. She also leads professional development around equity, strategic planning, and participatory decision making. Dr. Gillespie's extensive knowledge of educational administration and leadership coupled with her years of practical educational leadership experience would contribute greatly to the discussion and teaching of SPA's Leadership and Decision Making course.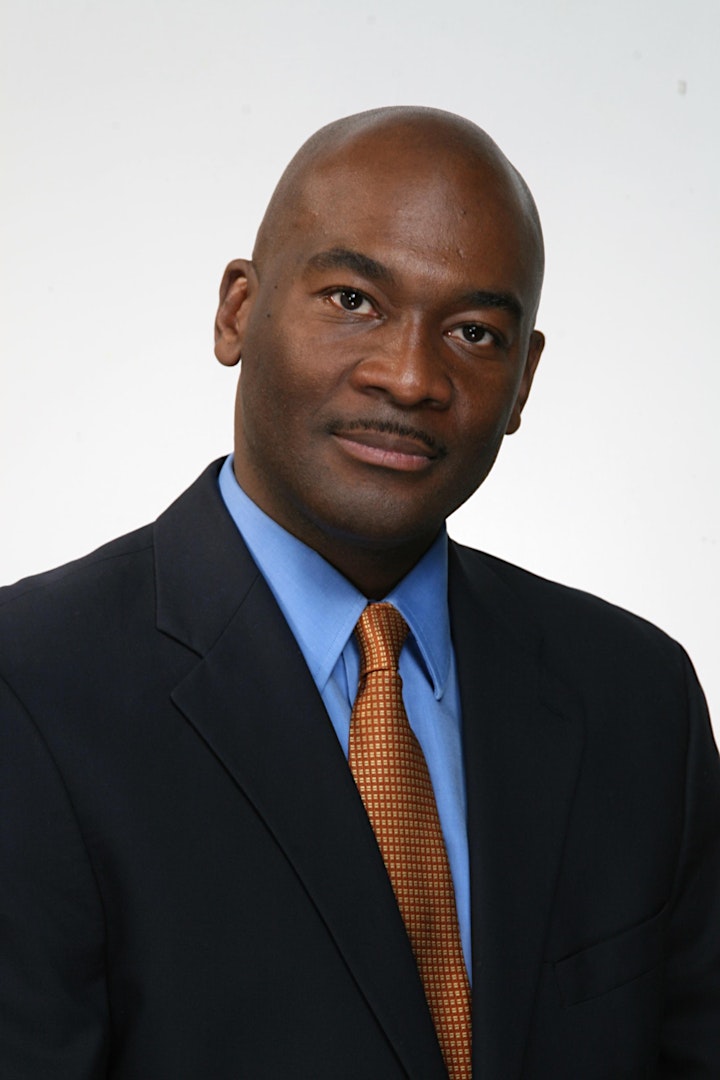 Dr. Brian K. Perkins is the Director of the Summer Principals Academy Master's Degree Program offered by Teachers College Columbia University in New Orleans and New York City. He was previously the director of the Urban Education Leadership Program at Teachers College where he was responsible for designing and gaining accreditation of the doctoral program with a new conceptual framework. He is the former Chair and Professor of Education Law and Policy at Southern Connecticut State University in New Haven, Connecticut. As Chair, Dr. Perkins successfully led his department through the accreditation and licensure of the university's first doctoral program and was the university's youngest full, tenured professor in it's 112-year history. Dr. Perkins is a distinguished Yale alumnus and was named a Timothy Dwight Fellow in 2004. During his studies at Yale School of Medicine, Dr. Perkins was named a Wilbur G.H. Downs International Health Fellow. He was a member of a research unit at the Yale University School of Medicine at the Child Study Center. Dr. Perkins was an instructor in the Yale University Department of Chemistry and was awarded the distinguished teaching award for instruction in Inorganic Chemistry Problems. Dr. Perkins also served as the Director of Education Programs within the Yale University School of Medicine Department of Pediatrics. He has served as a consultant to schools and districts throughout the U.S., Brazil, Israel, Indonesia, Thailand, the People's Republic of China, India, Venezuela, Switzerland, Taiwan, and the Republic of South Africa. Dr. Perkins has previously served as a visiting professor at the University of Pretoria in South Africa for more than a decade. Dr. Perkins is the host of his own radio show, The Perkins Platform, which is a monthly online forum on education leadership topics with thousands of listeners.
Dr. Perkins was the President of the New Haven (CT) Board of Education where he served for 11 years. He also served for four years on the Board of Directors of the National School Boards Association. Dr. Perkins served two terms as national chair for CUBE: Council of Urban Boards of Education and was the chair for the National Black Caucus of School Board Members. Dr. Perkins was also the national chair of the Leadership for Healthy Communities initiative of the Robert Wood Johnson Foundation. Dr. Perkins has served as an executive leadership consultant to Escola SESC en Ensino Médio in Rio de Janeiro and provided consulting services to the Municipal Secretariat of Education in Rio de Janeiro. He also served as a leadership development consultant to Escola Eleva, an innovative for-profit school in Rio.
Dr. Perkins is the author of several published articles and book chapters and serves as the Principal Investigator and Author of Where We Learn (2006), Where We Teach (2007) and What We Think (2008) – the largest studies on urban school climate in the history of public education. Dr. Perkins led a groundbreaking study and improvement initiative of school climate in Rio de Janeiro, Brazil. His forthcoming manuscript, Improving School Climate from the Inside Out, is under review and is scheduled for release later next year. His instrument, the American School Climate Inventory, has been developed into an iPad, iPhone and Android device application and boasts worldwide distribution. He is the developer of Privilege Beads, a copy-written diversity exercise, for use with students and adults in a variety of settings.
Dr. Perkins received his Bachelor of Science Degree in Chemistry from Grambling State University, a Master's Degree in Public Health from the Yale University School of Medicine and his Doctor of Education Degree from Columbia University Teachers College. He has a graduate certificate in executive coaching from the Columbia Business School. Dr. Perkins is a registered provider of continuing education for school board members by the Texas Education Agency (TEA) and a nationally certified principal mentor by the National Association of Elementary School Principals. He is certified administrator of the Neethling Brain Inventory, the Intercultural Development Inventory, the Leadership Practices Inventory, the DiSC profile and a Gallup-certified Strengths-based Leadership Coach.
Other courses offered:
ORLA 4001 | Introduction to school leadership and decision making
This course uses the literature on decision-making theory in combination with intensive case-study analysis in groups to explore how decision-making styles and strategies affect problem-based decision-making in innovative public school settings.
ORLA 4025 | Resource allocation for student achievement
This course emphasizes the skills of school budgeting and facilities management, personnel allocations, and grant writing with a view to leveraging student achievement. Students use simulations and case studies to analyze an actual school budget; make a three-year budget forecast; and reassign faculty, support staff, and instructional resources to improve performance.
ORLA 4033 | Ethical and legal issues in education leadership
This course explores the nexus between law, ethics, and school leadership. It relies on both case law and the use of ethical dilemmas in the form of case studies and hypotheticals to teach prospective leaders how to consider, for themselves, the tensions they experience when the law, professional practice, and their ethical codes of conduct are in conflict.
ORLA 5017 | Team & Organizational Behavior
Organizational behavior with reference to interpersonal relationships and the conflicts resulting from the needs of individuals compared to the demands of the organization. Special permission required.
ORLA 5018 | School leadership for adult development
School leaders must exercise practices to support adult development, especially in the context of standards-based reform. We will explore adult developmental theories and their connection to leadership; constructive-developmental theory; pillar practices for supporting adult growth (i.e., learning that helps adults develop increased cognitive and affective capacities to better manage the complexities of work and life). We consider: How can leaders better support adults' growth? What practices support adult development? What developmental principles inform these practices?
ORLA 5025 | Ecology of data-driven leadership
This course relies upon systems theory and its application to school systems. The course teaches prospective leaders the use of databases of various kinds to pursue a systematic inquiry in the health and productivity of the ecology of the school. It explores various approaches to data mining, model building, and ultimately the "art of improvisational leadership." The course teaches students how to distinguish the different purposes for which data can be used and misused and relies heavily on the use of cases, simulations and exercises, including those with complex feedback systems. Familiarity with spreadsheets and simple statistics is helpful.
ORLA 5029 | Supervision of teaching and learning
This course draws upon the research literature in human resources management and emphasizes best practice in the recruitment, hiring, mentoring, professional development, and evaluation of teachers including the termination of incompetent teachers. The course uses problem-based units on teacher recruitment and hiring, role playing on effective mentoring, video evaluations of teacher practices, and strategies for removing incompetent teachers.
ORLA 5532 | Program development: Teaching, learning, and assessment
School community relationships, needs assessment, program planning, and evaluation of student progress. Special emphasis on the principalship.
ORLA 6020 | Pro-seminar in education leadership
SAT 6020 | Self Awareness Training
SEL 6020 | Emotional Intelligence for Aspiring School Leaders
DIV 6020 | Equity, Leadership, and Social Justice as Leadership Imperatives
This seminar course is topical and brings in guest speakers, exemplary practitioners, researchers and policy makers from academia, public schools and school districts, charter schools and education management organizations, private and independent schools, business, and other organizations to share their experience, research, and insights about effective leadership practices. The central theme of the Pro-Seminar is the development of personal self-awareness and mastery, as well as professional effectiveness. Students will be introduced to a variety of tools, assessment instruments, and other resources that are useful for personal reflection and professional growth. The seminar is customized for students preparing for leadership at different levels and in different contexts, for example aspiring public school principals, independent school heads, or district level leaders.
ORLA 6460 | Internship in Public School Leadership
The internship in public school leadership presents an opportunity to become immersed in the field of leadership practice and to appreciate the importance of instructional leadership in the creation of a learning environment. The internship combines opportunities to study effective leadership first-hand, develop and practice instructional leadership skills, and be mentored for a career as a school principal. The internship requires approximately 450 hours (12-15 hours per week over a full year) of supervised field work in a public school. Permission required.
Organizer of Inside SPA Webinar Series | Leadership & Decision Making
The Summer Principals Academy offers events for prospective students who are interested in becoming school building leaders. We host Information Sessions which provide general information about the program, Inside SPA webinars which provide an opportunity to engage with our Faculty and course content, and current student/alumni panels that offer a first-hand perspective of the program.