Description
Our Inside Out parties at The Endup have quickly become the place to be on Saturday mornings in San Francisco! Thank you for your continued love and support!

For the winter, Inside Out switches to Outside In and brings the party inside, into the Back Room. In doing so, the party has evolved into a new and intimate experience that happens between you, the DJ, and the music. You are still welcome to roam around outside and bask in the morning sun on the beautiful patio!
This Saturday, January 12th, we are bringing you another amazing morning show featuring guest DJs Omar Johnson, Laura V and Taj along with Inside Out co-creator and resident Cristoffer Z!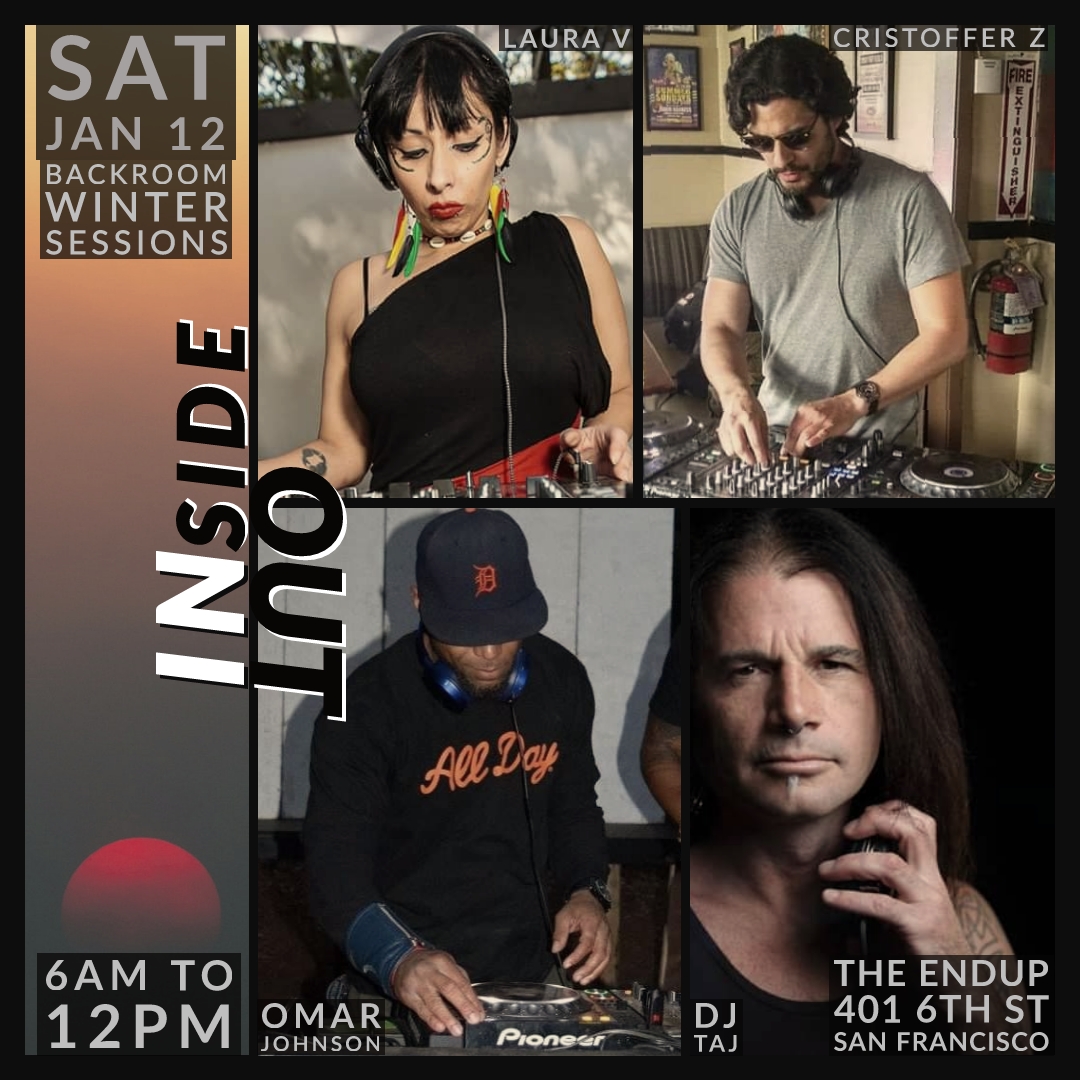 About the beats (Back Room):
Omar Johnson
Laura V
Taj
Support by:
Cristoffer Z
Hosted by:
Andre Gordon a.k.a. Dre
Charles Ulysses Farley
Dave Girdwood
Erik Svarr
Naeon
Taylor Jean

Brought to you by Inside Out residents:
__________________________________________
INSIDE OUT: a unique Indoor and Outdoor morning party experience that begins inside and later moves outside to the beautiful Outside Patio when the Headliners take over the DJ stage!
In cold winter months, join us in the Fireside Room, a.k.a. the Back Room, and stay toasty with us as we continue our parties with a fireplace keeping us warm!

Sign up for a $5 discount off the door cover!


6am - 12pm
Bar reopens at 6am
Smoke friendly outdoor patio
Ins & Outs
21+


The Endup
401 6th St.
San Francisco, CA