Description
Inside Jokes Comedy Mini Conference. FREE Conference (You must RSVP to attend).
BY funny women FOR funny women. (All Are Welcome)
Bring your all lady improv troupes, writing friends, and more for a day of professional discussion and thinking nationwide as you join us with 3 other major U.S. cities full of women in comedy.
Apart from the amazing day we have planned for you we are also giving you the opportunity to win improv classes provided by Magnet Theater.
Via are also helping us make your ride to the event and back more comfortable. Use code JOKES20 for 20% off your ride to and from New Women Space or use JOKESNEW if you are new to the platform for 10$ credit.
First 25 attendees that get to the venue will receive some amazing gifts from our great sponsor - Bumble.
Speed Networking: Meet new women for business or creative partnerships.
Panel & Think Tank: Discuss issues facing women in our industry and come together as a group with actionable solutions.
Workshop: Coast to Coast live stream with your fellow sisters of comedy as we discuss how to strengthen your brand and make money with your comedy.
Chanel Ali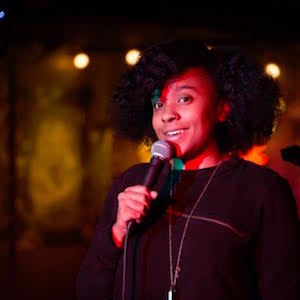 Chanel Ali is a dynamic standup comedian who blossomed on the Philadelphia circuit before moving to New York City. Her stage presence and story-teller style make her a crowd favorite as she covers her upbringing, current events and her worldview. She was featured in the Women in Comedy Festival and she recently opened for Michael Che from
Saturday
Night Live.
Ana Breton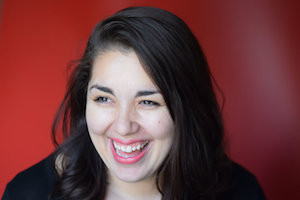 Ana Breton is a Director of Photography and Editor specializing in comedy & documentaries. Currently, she is a Digital Producer for Full Frontal with Samantha Bee. She was a camera operator for the movie "In Football We Trust," which premiered at the Sundance Film Festival in 2015. On the side, you can find her working on comedy videos with The Box, the all-female comedy talk show at The People's Improv Theatre. She was a member of UCB's Digital Team The Council and the all-female Digital Team LASH. Ana has 7+ years of working in film production. She was born in Mexico City, speaks Spanish & really likes tacos.
Emma Tattenbaum-Fine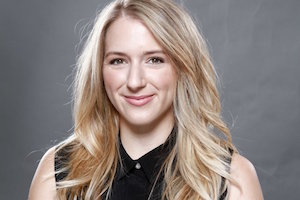 Emma Tattenbaum-Fine is an actress and comedy writer who has scripted funny stuff for quirky luminaries like Reggie Watts, Al Sharpton, and Aparna Nancherla. She is a 2017 New York Television Festival Finalist for Ladies' Choice: A Dating Game Show. Emma has collaborated with Amy Poehler's Smart Girls at the Party and written for Comedy Central's Indecision 2012, Refinery29, and as a staff writer on Almost Genius for truTV. She's a finalist for Full Frontal with Samantha Bee's mentorship program; a 2017 Peabody Institute Career Development grant recipient; and a 2015 College Humor grant winner. She performed standup at Caroline's Comedy Club as a 2016 Comedy Central "Comic to Watch." Emma is the online voice of female-driven Rosalind Productions across all of its social media and has worked with several female authors, producers, and actresses to build their online brand and strategy. Emma's audio album of personal, funny essays is available here on the home page, as well as on iTunes and Spotify.
Emma is a founding cast member of musical sketch comedy group, Political Subversities (Time Out NY Critics' Pick, Joe's Pub) and is half of the comedy writing and producing team, Ari and Emma. Her comedic essays and videos have been featured on Jezebel, The Huffington Post, BUST Magazine, and Gawker. Emma has appeared as a panelist and speaker at Mensa, Yale University, HuffPo Live, and The New School.
She is a UCB-trained improviser and Hammerkatz NYU alumna. Emma is represented by U-Shin Kim and Liz Orr of UGA Talent, for both acting and literary. She holds a BFA with honors from NYU Tisch.
Carolyn Castiglia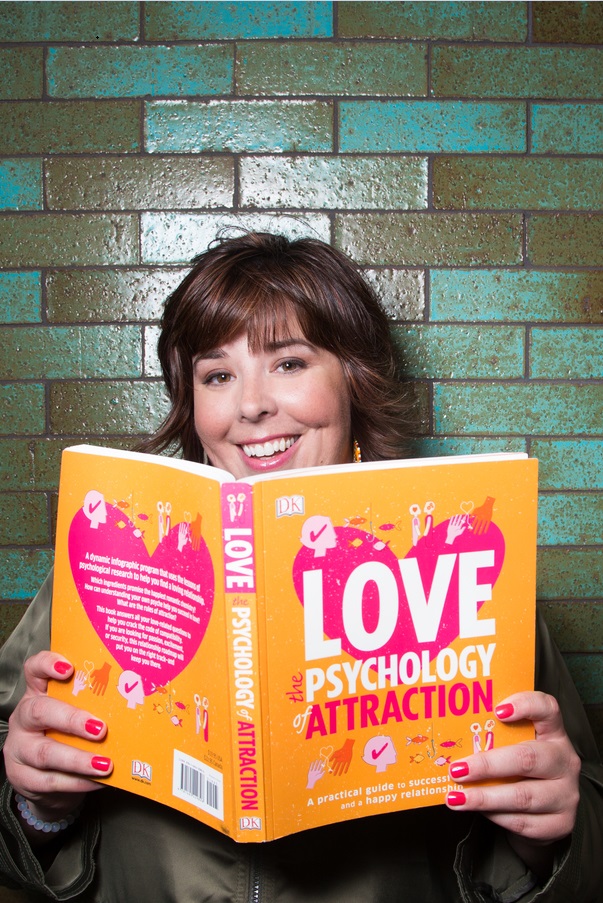 Carolyn Castiglia is a stand-up comedian known for her hilarious riffing and crowd work, wild storytelling, and her incredible ability to freestyle rap. Carolyn has appeared on VH1, MTV2, Comedy Central, NBC, We TV, Food Network, Lifetime, fyi, and more. For two years, she was featured nightly as NickMom's "Ultimate Sports Mom," and she is a frequent guest commentator on HLN. She's in the process of launching a podcast called Daughter Knows Best with her much smarter, wiser, more sophisticated 11-year-old daughter, Adriana.
Carolyn's webiste: http://www.comediancarolyn.com/
Heidi Vanderlee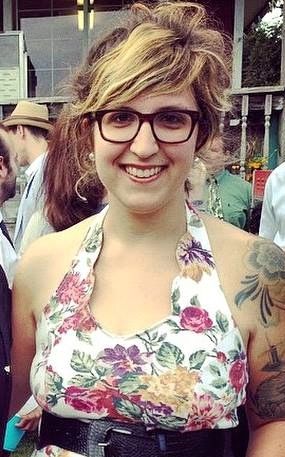 Heidi Vanderlee is a senior publicist at Shark Party Media and has been working with a variety of comedy, film and TV clients since 2014. She also works as a music booker on The Chris Gethard Show on TruTV. She has been working in the comedy and music world in some capacity since 2010, and plays cello in her band, Early Riser. She also really likes her two Maine Coon cats and Club Mate.
Via
Bumble
Magnet Theater
Suggested donation of $5 or $10 if you would like to contribute to our mission statement. Special thanks to our sponsors, donors, and the committees of women volunteering their time to create 3 major events each year to support the advancement of women in our industry.